FoundHer funds, fosters five entrepreneurs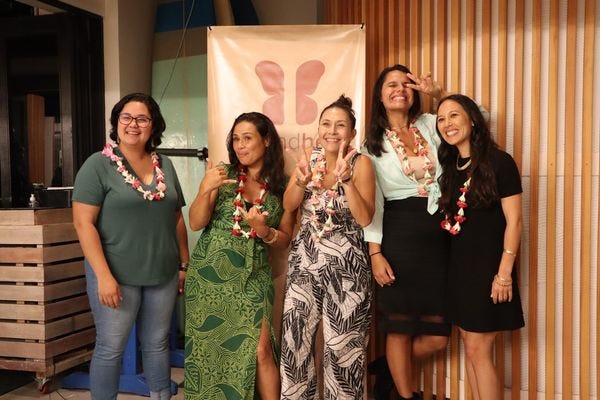 Though it was not always the case, Hawaii is today blessed with a number of startup accelerators, business incubators, and other entrepreneurial support programs designed to help people with big ideas and side hustles turn them into sustainable, successful enterprises.
Each offers many distinct benefits to its participants. But the latest accelerator program to launch here offered one perk I'd not seen before: $4,000 for childcare or elder care, on top of a direct, non-dilutive grant of $20,000.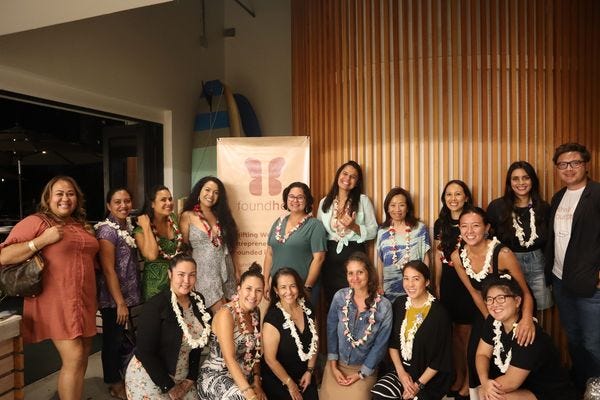 The FoundHer accelerator, announced in June, has now kicked off its first six-month, five-member cohort:
Founding FoundHer

Spun out of the Purple Maia Foundation, FoundHer is the brainchild of two women entrepreneurs: Bella Hughes and Gloria Lau.
Hughes co-founded Shaka Tea, a Hilo-based company that sells island-grown herbal ice teas brewed with the endemic māmaki plant. A graduate of Harvard Business School, Lau has held multiple corporate leadership roles, including with YWCA USA, YWCA Hawaii Island, Charles Schwab, and CitiGroup.
Darien Siguenza joined FoundHer as Program Manager in May.
"When looking at Purple Maia's other work, including the Purple Prize, we saw a lot of women and mothers participate, and it was apparent that we had to specifically address the needs of women and mother entrepreneurs," Siguenza told me. "I think there's a huge gap here for a program like this, and a natural fit with Purple Maia as the operating partner."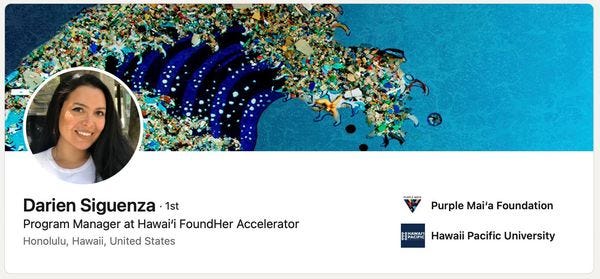 Siguenza is no stranger to the startup scene, and she said the support that FoundHer specifically provides to founders to help care for their families was key.
"I had worked for Elemental Excelerator and LA Cleantech Incubator, and I didn't see childcare as a component there — I hadn't seen that anywhere," she said. "Seeing that was really exciting, something that was addressing entrepreneurship from a really holistic lens."
In launching FoundHer, Hughes has said that "women are over-mentored and under-funded." On that front, Siguenza hopes the $20,000 grant is just the beginning.
"We are still fundraising, and would love to give each company $50,000 by the time March rolls around," she said.
FoundHer already has the support of the HTDC, Kamehameha Schools, the Frost Family Foundation, the Kirk-Landry Charitable Fund, and Allison Rose.
"A lot of people don't have access to the 'friends and family round' of the venture capital world," Siguenza explains. "So we hand them money, we help them run with it, and help get them to the next milestone."
The FoundHer startup syllabus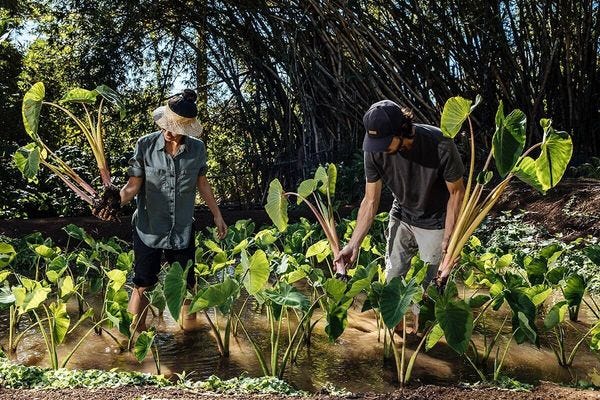 Polipoli Farms
Beyond the funding, the FoundHer program is similar to other accelerator programs.
"We are holding almost weekly business development and educational workshops, and have a whole arc of how that will go, covering everything like fundraising, ecommerce, hiring and HR, retail operations, mainland and interisland expansion, and tons of different topics.
"We also pair up each founder with mentors who are industry experts or people who can address specific needs," Siguenza said. "And founders have access to a robust network of advisors that can consult with them on legal, accounting, graphic design."
While most of the workshops and advising is done virtually, the cohort also meets in person once a month. And those meetings will be on different islands.
"They're more like retreats," Siguenza said. "Since our business development is heavily virtual, when we meet in person, it's more community building and cultural capital building."

ʻĀina Organics
With the five founders located on Maui, Kauai, and Hawaii Island, these get-togethers will bring the cohort to each of their communities.
"We're looking to work with the companies where they are, and explore insights into what's important for their home, and also connecting with the folks involved with them as advisors, influential women, and entrepreneurs on each island."
Why no Oahu founders?
"It was just how it shook out, even though a majority of our applicants were from Oahu and quite a few finalists were from Oahu," Siguenza said. "Our review committee unanimously decided that these five were who we saw moving forward, where we saw the most innovation.
"So many things are Oahu centric, but we didn't intentionally select people from the other islands," she added. "But these are really special women, who want to support Hawaii's rural communities and help diversify our economies."
Founder stories, FoundHer tech
Siguenza said she is inspired by the very different paths the FoundHer founders took to get to where they are.
"All five women are incredible, and when I met them all for the first time, I was even more blown away," she said.
One, ʻĀina Organics founder Grace Young, had lost her job as a server on Kauai, with two young kids to raise and support.
"She said, 'I gotta start a business make sure my family can survive' — she had to be innovative," Siguenza recalled. "That resonated with me because we all know so many people who lost their jobs when businesses shut down.
"She took something that could be emotionally traumatic and scary and came out the other side creating a business that's sustaining her family and creating jobs."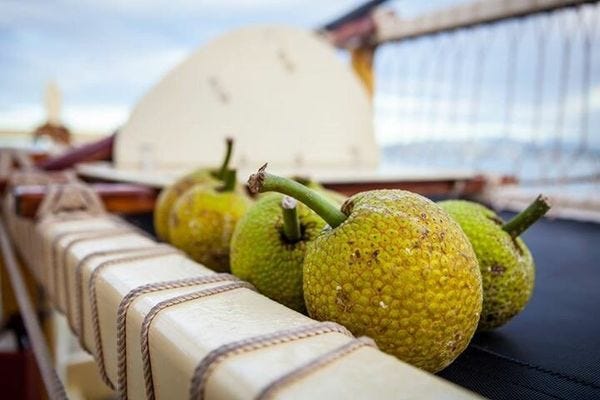 Hawaii Farm Trails
In addition to helping entrepreneurs like Young tap into their talents and sharpen their skills, FoundHer is also helping them take advantage of technology.
"We do have one tech company, which was one thing we were recruiting for," Siguenza said. "Hawaii Farm Trails has an application that highlights and promotes agritourism."
As for the others, ecommerce will be a key component to their growth.
"These companies have really incredible products, and are doing well on their home islands with pretty good reach," Siguenza said. "We want to help them scale and one of the best way to do that is through ecommerce.
"They all have some type of web presence already, but this will help take them to the next level," she added.
The shape of success

Kōkua Diaper
FoundHer sought out companies that were 50 percent women owned and operated in Hawaii, and were beyond the proof-of-concept stage, with some revenue, customers or users.
"These teams were operated by the founders solely or with family and friend support," Siguenza said. "Within one year of joining the program, we want them to achieve 100 to 300 percent revenue growth... able to build out staff and providing economic opportunity.
"It's also important that they have an increased confidence and conviction in their venture," she added, something that will be measured through regular surveys.

Waimea Herb Co.
Unlike accelerators in Silicon Valley, FoundHer isn't aiming to find the next billion dollar unicorn.
"These companies are more lifestyle businesses, maybe one out of five will go for venture funding," Siguenza said. "At the end of this program, instead of a demo day or pitches, we envision a celebration of their achievements, having people in the room they can connect with, and getting them ready to launch to reach the next milestone."
Even so, Siguenza said FoundHer is exploring collaborations and partnerships with other accelerator programs in Hawaii.
"We hope, by the end of the program where we're exploring future opportunities, to invite representatives of each to talk about what they can offer," she said. "We're earlier stage than them, and could be a good pipeline into the next stage where they're focused."
Following the FoundHer founders
To learn more about the program, its first cohort of women entrepreneurs, and how their journey is unfolding, visit FoundHer.org and the Purple Maia account on Instagram at @purple_maia.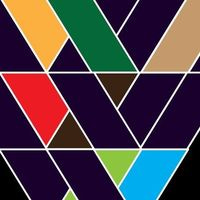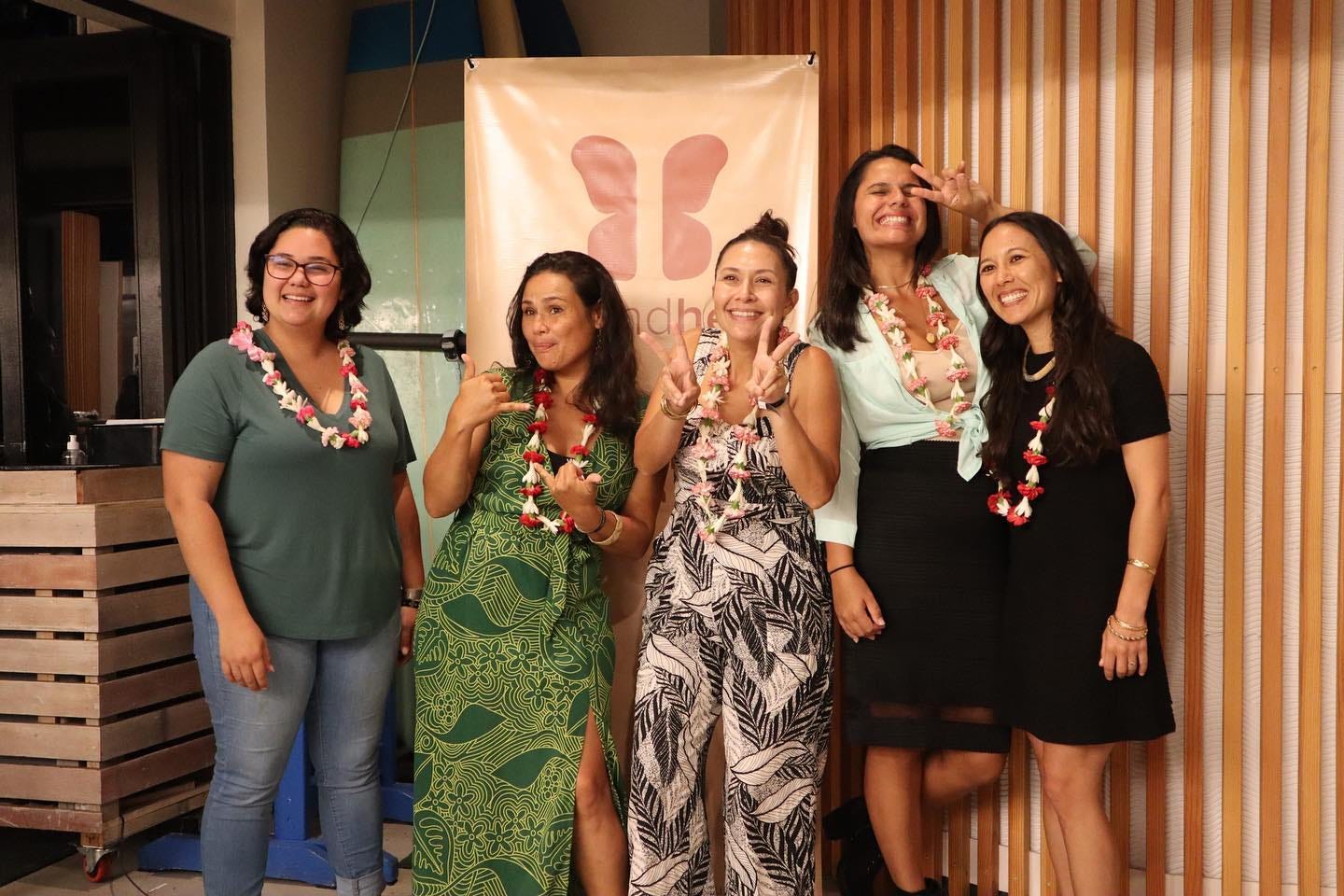 Weʻre only just getting started. #HawaiiFoundHer kicked off this past weekend and weʻre so full of love and gratitude...