'Future Navigators' sought to strengthen stewardship and sustainability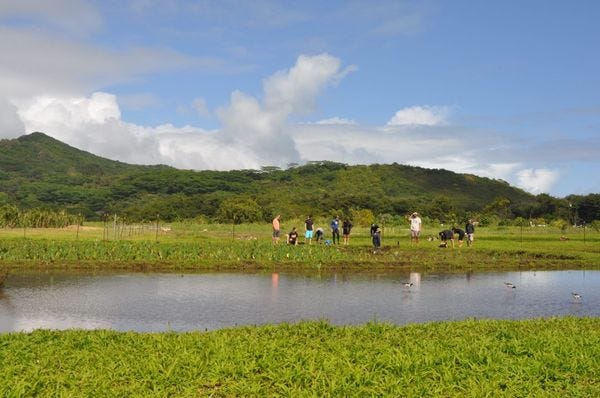 Know someone else who enjoys stories of Hawaii science, tech, and innovation? Encourage them to subscribe to Hawaii Bulletin to get articles delivered directly to their email inbox!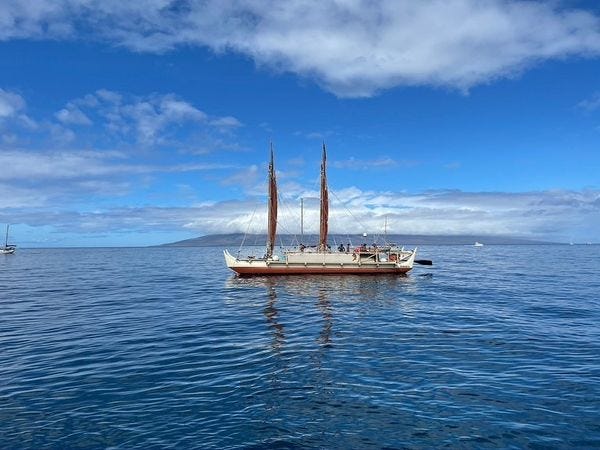 Ancient Polynesians were able to venture across the open Pacific Ocean for thousands of years, developing navigational techniques that used the sun, stars, swells and other signs to travel thousands of miles. They did this centuries before Europeans set out across the Atlantic, without the benefit of maps or compasses, let alone GPS.
This tradition of wayfinding is still practiced and celebrated today. Only a select few are able to actually set sail on a double-hulled canoe. But in the information age, the ability to navigate — geographically and metaphorically — can be nurtured in anyone.
Fostering Future Navigators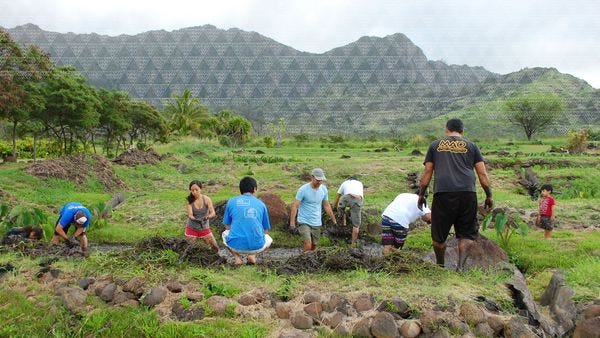 The Purple Maiʻa Foundation is an educational non-profit aimed squarely at bridging native Hawaiian cultural practices with technology. (They also sparked the FoundHer accelerator I wrote about earlier this month.) Whether working with school students, entrepreneurs, or local businesses, the foundation thoughtfully combines tech education with indigenous innovation.
Next month, a new program will connect modern mapping technology with place-based storytelling.
'Future Navigators' is a five-month course for a number of hui, or groups, to learn how to identify, explore, and build solutions to problems in their local communities.
"Together we will work together to help create a path to a sustainable future for our islands and ocean home while becoming leaders and ambassadors for the stewardship and regeneration of the places and people we care about and call home," the organizers write.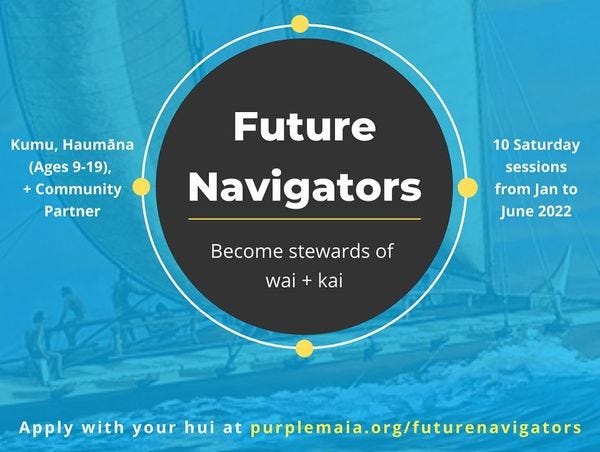 Main components of the program include:
Learning about celestial navigation, coral resilience, ocean swells, currents, and tides.

Participating in a planned Waiw.ai Innovation Challenge, focused on biomimicry — nature-inspired innovation.

Exploring and contributing to National Geographic education resources, including the Explorer Mindset mini-course, and Storytelling for Impact course.

Learning and using ArcGIS Story Maps, 3D modeling, and CAD design.

Receiving a total of $1,000 to continue development and collaboration after the program.
Giving back
While it will cost nothing to participate, the ten hui selected for the program will be expected to contribute to the Future Navigators mission via:
Building and presenting an innovative, nature-inspired solution to challenges specific to their community.

Building an ArcGIS Story Map showcasing the "genius" of their community or place.

Paying it forward through sharing the experience and solution to another hui of students and teachers in the community.
How to form a hui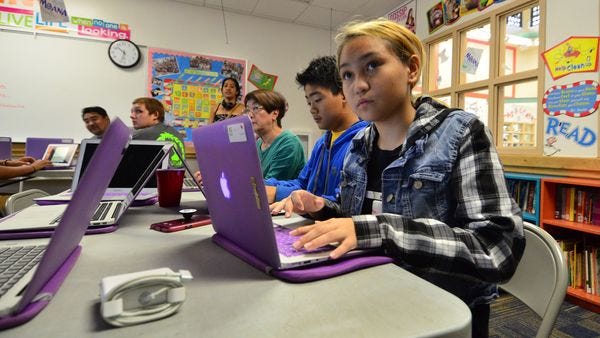 Anyone is welcome to form a hui to participate, with or without a school affiliation. The membership of each hui should have three components:
At least three students, ages 9 through 19.

At least two teachers or educators.

A community partner that does work in water, ocean, or cultural conservation or regeneration.
Ideally, a participating hui should have a designated captain, a science lead, a Hawaiian culture or language lead, a media lead, and someone with experience in technology, data collection, and and maps.
Don't have all the components of a hui? Organizers are also accepting individual applications, and will try to connect you with an existing hui and provide other avenues to participate in the program.
Each hui should commit to having at least one teacher and two students present for each of the ten Saturday sessions, virtually or in-person.
Future Navigators schedule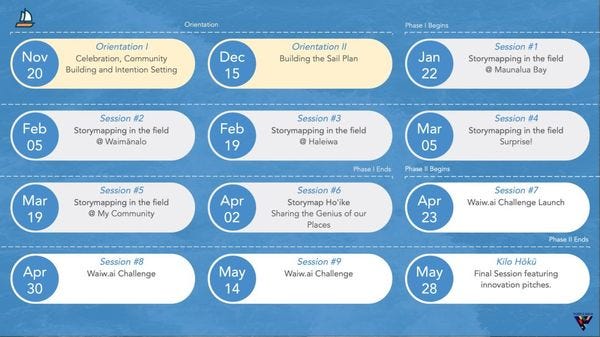 The program runs from January through May 2022, with two phases: "Wonder and Adventure" runs through March, focused on Story Mapping, leading into the "Innovation" phase.
The deadline to apply is midnight on Sunday, Nov. 14, 2021.
To learn more, there are two Zoom information sessions featuring a live Q&A with organizers at 4 p.m. on Wednesday, November 3 and Monday, November 8.
Images courtesy Purple Maiʻa Foundation.