About that app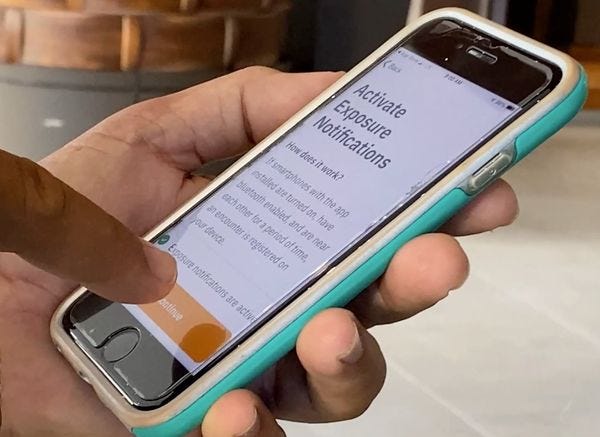 Hawaii set a horrifying record today, with 1,035 new COVID-19 cases and nine COVID-related deaths. Both were single-day records going back to the very beginning of the pandemic. (The last single-day death record was eight, set two days ago.)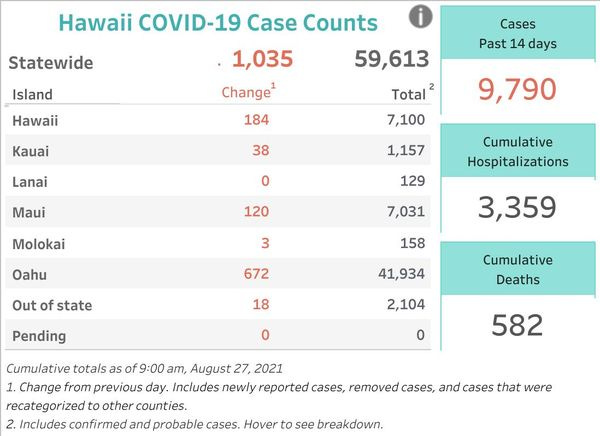 Perhaps it is no surprise, then, that Hawaii's official COVID exposure notification app, AlohaSafe Alert, also announced today that it is seeing a "spike" in the number of people activating the app, and in the number of people using the app when they test positive for COVID-19.
The AlohaSafe Alert was launched statewide late last year, and if you're not familiar with it and how it works, I chatted with KITV's Maleko McDonnell about it in November:
The app marked a major milestone only last month, when it hit one million activations.
Today, AlohaSafe reported that it has seen 120,000 additional activations in August, an increase of over 10 percent for a total of 1.12 million people who have enabled the app.
Of course, activating the app is barely half of its value, and I've always been curious about how often the app is used to report a positive COVID-19 test, and trigger the secure and anonymous notification chain of recent close contacts.
An AlohaSafe spokesperson tells me that over 800 people who tested positive for COVID-19 redeemed their codes from DOH through the AlohaSafe Alert app this month, and that's with a few days left to go.
To put that in perspective, AlohaSafe had seen a total of 600 people report their results in the app when it hit its one-million activation milestone in July.
That means out of 1,400 AlohaSafe positive test reports submitted since the app launched, 57 percent came in during the last four weeks.
It was always a tall order to convince people to download and activate the app, even though it is supported by both Apple and Google for iOS and Android phones and is both private and secure. And it was another thing entirely for a subset of those people to share their diagnosis anonymously to help protect others in our community.
Even so, Hawaii has the best exposure notification participation in the entire country.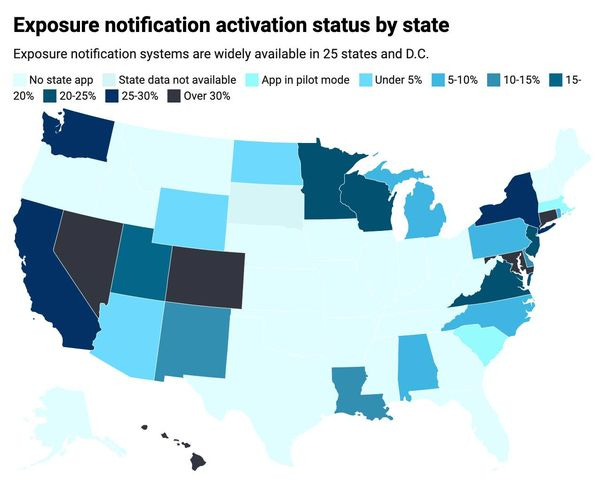 Hawaii has the highest share of its population covered, at about 46%. In four more states, more than 30% of residents opted in.
That 800 people have done so this month, as we see an overwhelming increase in the number and severity of cases, says a lot. It says that many people are taking this latest COVID surge seriously. But a lot more people need to.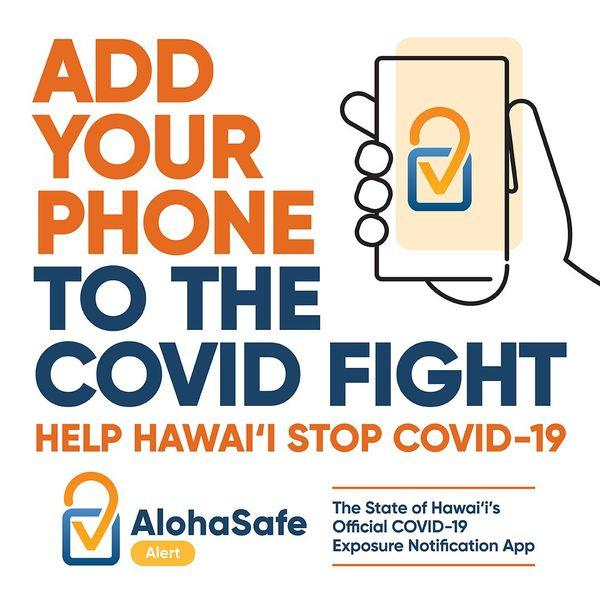 Visit www.alohasafealert.org.