Elemental Excelerator names Cohort X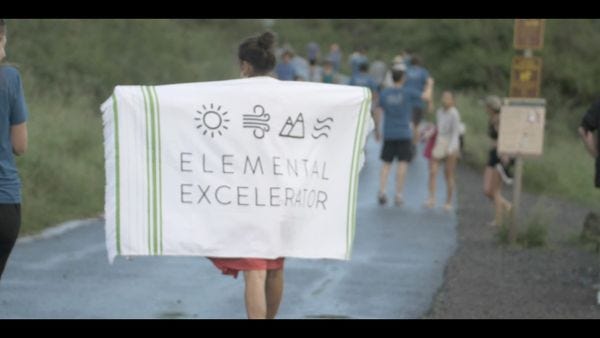 The Hawaii-based non-profit Elemental Excelerator, a global leader in applying the accelerator model to climate technologies, this morning announced the members of its tenth cohort.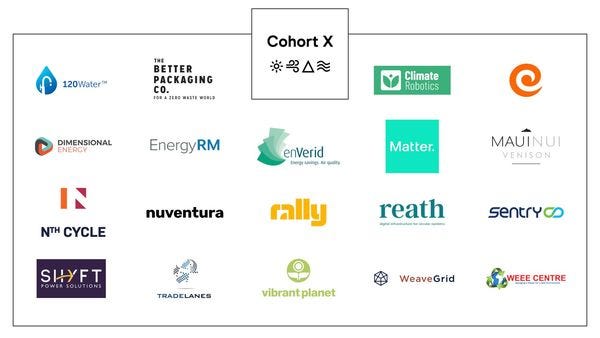 The 19 companies selected for "Cohort X" will receive between $200,000 and $500,000 to deploy and scale their technologies to address real-world challenges like climate mitigation, greenhouse gases, and net zero infrastructure.
The Elemental Excelerator now has 136 companies in its portfolio. Twelve of them are from Hawaii, and more than 30 of them have partners in Hawaii or implemented a project in the islands.
This latest cohort includes Maui Nui Venison.
How does a company selling the "unmatched nutrition and unbeatable flavor" of wild-harvested venison help the environment?
Oh, Deer!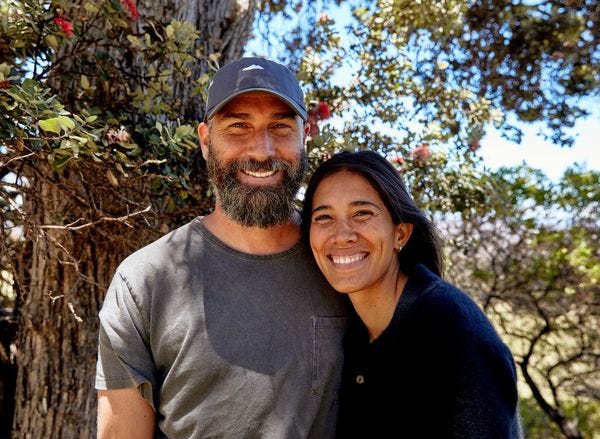 Maui Nui Venison founders Jake and Ku'ulani Muise. Credit: Maui Nui Venison.
The mission of Maui New Venison is "to help balance Axis deer populations for the good of our environment, communities, and food systems."
Axis deer were first brought to Hawaii in the 1860s... eight of them, to be exact, as gifts from Britain via Hong Kong to King Kamehameha V. Today, they represent a major threat as an invasive species, especially on Molokai and Maui. On Molokai, deer outnumber humans 10-to-one, and there are an estimated 100,000 deer on Maui.
Without a comprehensive plan to manage the deer population, officials estimate that number could reach 210,000.
Not surprisingly, you can legally hunt them. And eat them.
Maui Nui Venison explains that they help reduce damage to farmers' crops and, more importantly, protect critical forested watersheds, which limit heavy runoff into waterways that are harmful to stream and reef health.
The company also notes that wild game produces a quarter of the emissions of beef, and that they are curtailing this extra methane from the unsustainable deer population.
The Excelerator in Hawaii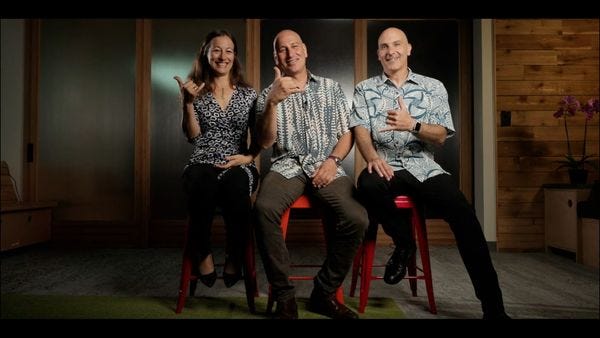 The Great Turning (2020) video.
The Elemental Excelerator was born in Hawaii as the Energy Excelerator, built with significant support from the Office of Naval Research. In 2017, the Energy Excelerator became part of the Emerson Collective, changing its name and emphatically expanding its scope from Hawaii to North America, Asia, and beyond.
Even with the Elemental Excelerator's global vision, it still keeps Hawaii at its core. The competitive selection process for portfolio companies includes the input of more than 40 public and private stakeholders from the Aloha State.
According to the program, 12 of the 136 portfolio companies are from Hawaii:
Full disclosure, I am a co-founder of Smart Yields.
In addition, more than 30 of the 136 companies have implemented a project in Hawaii, or in collaboration with a Hawaii company. For example, Ampaire tested its hybrid electric airplane here, CarbonCure installed its carbon-infused concrete on a Kapolei access road, and Blyncsy is helping the Hawaii Department of Transportation track traffic on the east side of Hawaii Island.
The Last Word
Dawn Lippert, Elemental founder and CEO, says:
"What we know from working in Hawaii is that while technology has half the solution, the community brings the other half. If we invest with this knowledge, we will be able to decarbonize faster, center equitable solutions, and be better investors. Many companies in this year's cohort have technologies that can transform business and industry in Hawaii — from shipping to food and agriculture to transportation — and we believe they will positively impact our state for years to come."