'The River' Shares Scares, Hawaii Ties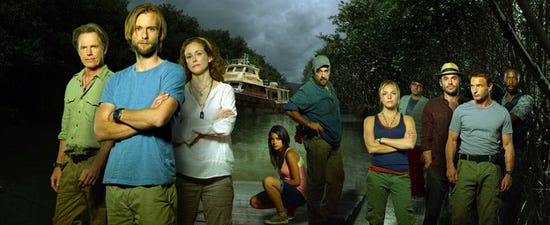 Tuesday night brings the premiere of "The River" on ABC. Created by Oren Peli, the man behind the "Paranormal Activity" film franchise, the show is described as a "paranormal adventure horror" series. The modest production came to the islands with a modest, eight-episode first-season order, following in the much larger footsteps of ABC's previous filmed-in-Hawaii hit show "LOST."
This show is set in the uncharted backwaters of the Amazon, rather than a mysterious Pacific island, but to be sure, the parallels to "LOST" are many. From a menacing jungle rife with scary sounds and dark mysteries to characters struggling with daddy issues, it's only natural to think ABC is trying to tap the same vein of rabid "LOST" fandom.
Fortunately, "The River" is a completely different animal. It falls unabashedly in the horror bin, with a solid setup and interesting characters. The show-within-a-show setup is surprisingly clever, building upon documentary-style found-footage to take us along on a rescue mission that quickly turns into a fight for survival. We were properly spooked, and quickly hooked.
If you're looking for a more thorough review, my wife Jen and I reviewed the first two hours of "The River" on today's episode of Popspotting.
And if you tune in tonight, watch for two split-second cameos in the first couple of minutes. Local newscaster Jill Kuramoto makes an appearance, as does Hawaii Public Radio's Michael Titterton.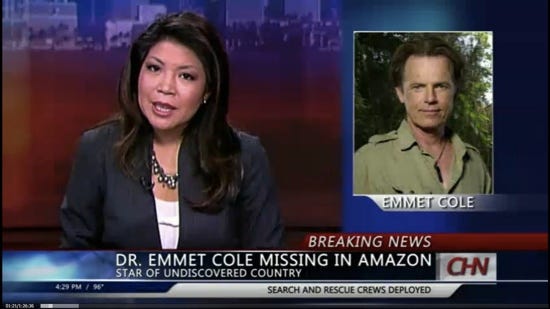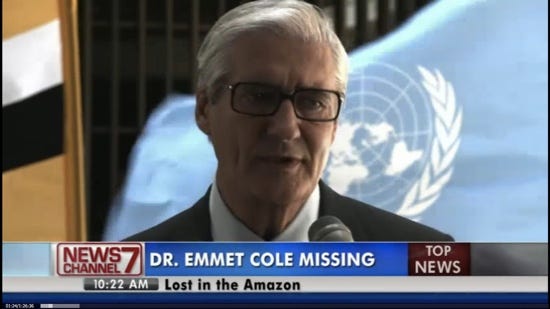 Both Kuramoto and Titterton also had cameos on "LOST," appearing as a newscaster (natch) and as a bartender.
Note that the pilot, or first hour, of "The River" was largely filmed in Puerto Rico before relocating to Hawaii for the remaining seven episodes.