Aloha Tofu Town Opening at Dole Cannery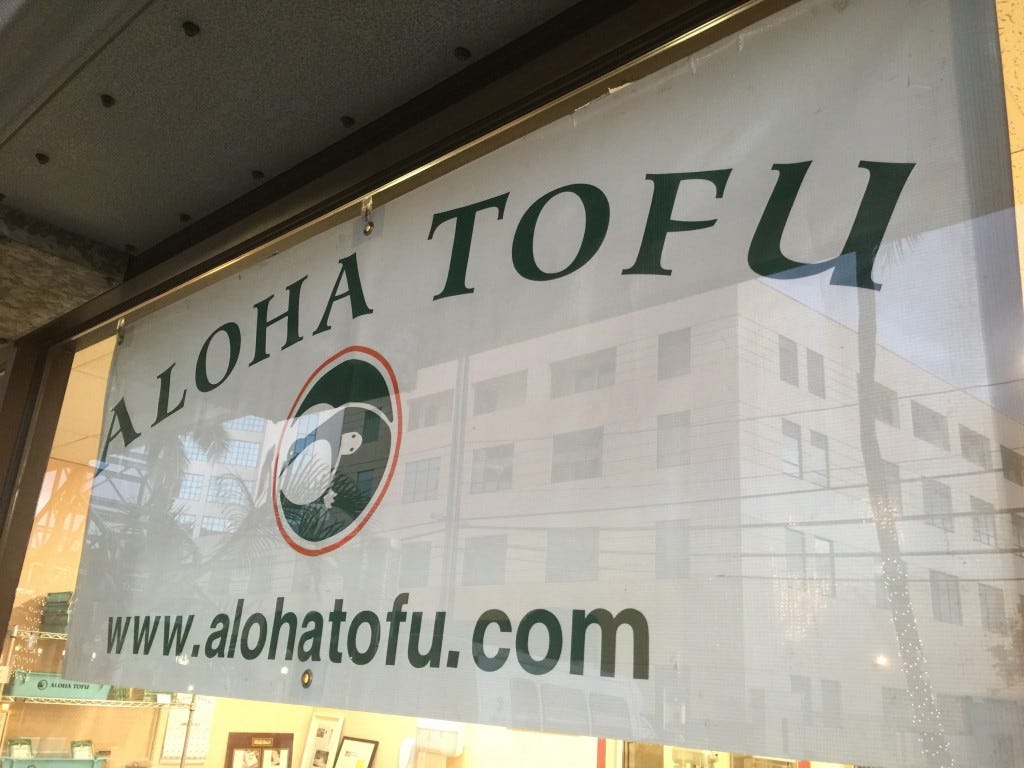 Aloha Tofu Town is opening tomorrow at Dole Cannery, next to the movie theaters. Although tofu lovers have been able to visit and buy products at the Aloha Tofu factory in Kalihi, this looks like the company's first retail location. Initial operating hours are from 11 a.m. to 2 p.m. on weekdays.
Iwilei does not have the most stellar dining options, so this addition is a welcome... yet unusual one.
The menu features daily plate lunches Monday through Thursday priced at $8 (or $5.50 for "small"), plus a special "Aloha Friday Bento" (available by pre-order only) featuring two main dishes priced at $10 (or $7 for just one main dish).
Daily Plate Lunches:
Monday: Aloha Tofu Curry & Rice

Tuesday: Aloha Tofu Loco Moco

Wednesday: Aloha Tofu Beef Bowl

Thursday: Aloha Shrimp Tofu with Chili Sauce
Aloha Friday Bento:
Friday, Jan. 9: Ham & Tofu Katsu + Grilled Mackerel (Hijiki & Aburage Nimono & Salad)

Friday, Jan. 16: Tofu Hamburger + Grilled Salmon (Fried Tofu & Eggplant with Oyster Sauce & Salad)

Friday, Jan. 23: Beef & Gobo Sukiyaki + Okara Croquette (Hijiki & Aburage Nimono & Salad)
Side orders include Soybean Rice Musubi or Oboro Tofu for $2, and Tofu Poke for $3. And dessert includes Chocolate or Strawberry Tofu Mousse for $2.80. Finally, beginning Friday, Jan. 8, they will be selling Okara Cream Puffs, four for $4.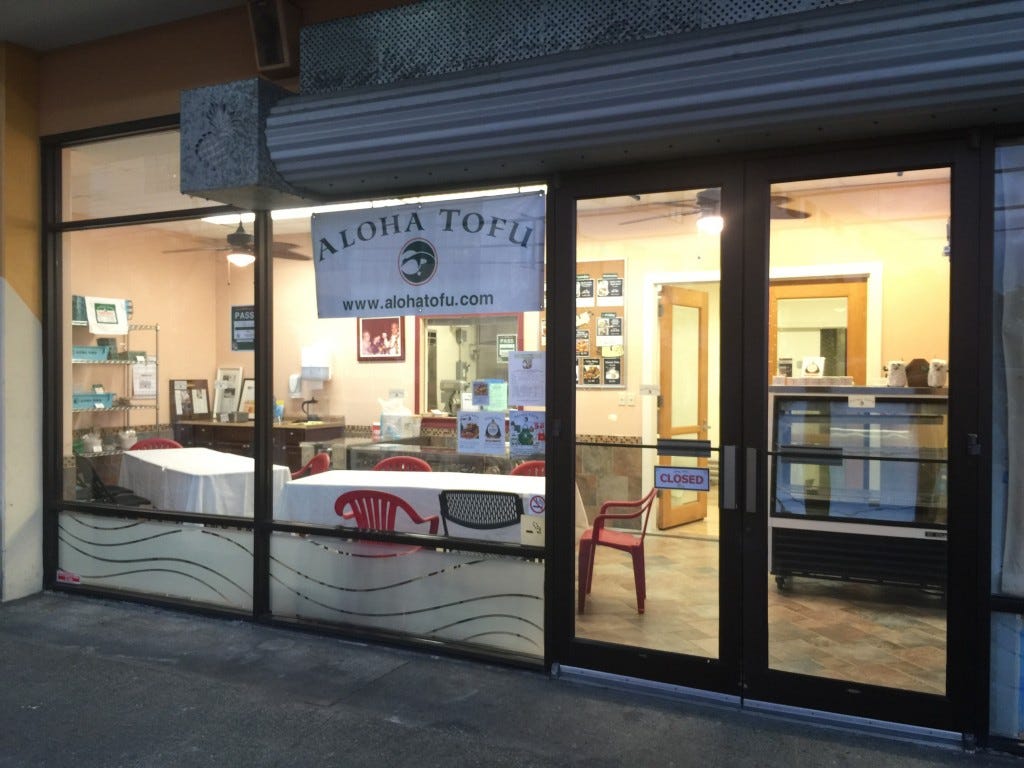 All this comes from an email circulated to Dole Cannery business tenants, which includes my office. As always, menu subject to change.
Aloha Tofu has been around since 1950, opening their first tofu shop on Dillingham Boulevard near what is now Honolulu Community College. The company moved to the Ala Moana Farmers Market in 1964, only to be destroyed by a fire two years later. They rebuilt, grew, and finally established their new factory on Akepo Street in 1976.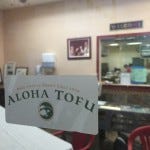 For more information, visit Aloha Tofu on the web, or call (808) 845-2669.