Discover more from Hawaii Bulletin
Island innovation in focus. Hawaii-based science, technology, startups and entrepreneurs, featuring local leaders, creators, educators, and more.
Over 5,000 subscribers
Q&A: First 'Anime Ohana' Convention Starts Friday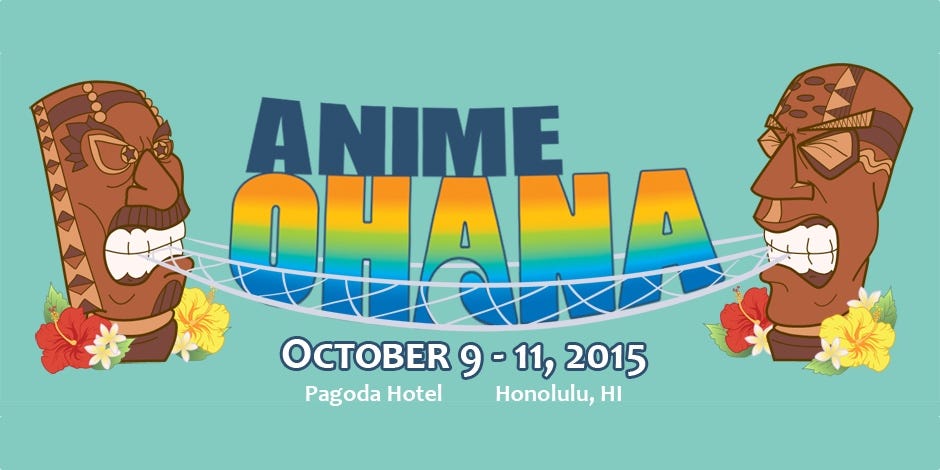 This weekend brings Hawaii's newest anime convention, Anime Ohana, set to run from Friday evening, Oct. 9 through 5 p.m. on Sunday, Oct. 11 at the Pagoda Hotel. This inaugural event will feature everything you'd expect from a celebration of Japanese animation and manga, including guest and fan panels, a dealers' room, and an artists' alley.
Frankly, the calendar is bursting at the seams with fan events this year, from big events to small ones. But the local audience has so far demonstrated an ample appetite for conventions and meetups. And while Anime Ohana is one of the new kids on the block, its organizers are tapping extensive industry experience and contacts to build a solid program.
The three featured guests are David Matranga, a stage and voice actor who's currently behind titular role in "Orphen" and has appeared in "Attack on Titan" and a number of other popular anime shows, Jessica Calvello from "Gurls und Panzer" and "New Cutey Honey," and Monica Rial from "High School of the Dead" and "Watamote." But the local exhibitors, artists, and cosplaying fans are just as much of the draw.
I wanted to learn more about the people behind the scenes and how Anime Ohana came to be, and was able to connect with cofounder David Williams, a U.S. based producer, director, and sometimes voice actor who has worked with several renown anime studios (including ADV Films, Sentai Filmworks, and Seraphim Digital). He's worked in anime for more than two decades and has dozens of credits to his name. And he was kind enough to answer a few questions via email about Anime Ohana.
Q. Who came up with the idea for Anime Ohana?
A. Anime Ohana was an idea that has been in the back of my head for a long time. My co-founder is Stan Dahlin [co-founder of Kawaii Kon], who you may know is from Hawaii and has a long history of bringing anime to the islands and supporting local fandom.
Q. How did it evolve from an idea to a full-fledged event?
A. That history originally started during a simple conversation between Stan and I, and it is amazing how great things grew out of that phone call. Since then we have long felt Hawaii deserved a good second convention later in the year and had hoped one would come along, but finally decided to start our own. Thus Anime Ohana was born.
Q. There are a lot of conventions in town now, so how do you set Anime Ohana apart? What's the "special sauce"?
A. We feel that Stan's experience running conventions and my connections throughout the industry -- both in the U.S., Japan and elsewhere -- will help to bring a lot to Hawaii and Anime Ohana. We have some exciting plans to cover what we think are some neglected areas in the future that will make Anime Ohana stand apart but for now are focused on a small, general first year convention to get ourselves established and the ball rolling. With that in mind, we focused our guest list on people the local fans have never had a chance to meet until now, or who haven't been to Hawaii in a long time.
Q. It certainly seems as if the local anime community is growing. Do more fans create more events, or the other way around?
A. The local anime community is most certainly growing and thriving in Hawaii. I think the abundance of fan related conventions on the islands now is a sign of just how much it has grown over the years. I've personally witnessed that growth first hand, having been there from the first local con 'til now.
I think fandom and conventions form a sort of feedback loop, the more fandom grows, the more conventions and the more conventions the more fandom grows. At the end of the day, what it all boils down to is that everyone has a good time and enjoys sharing their love for anime, manga, cosplay, comics, or whatever part of fandom interests you the most, with everyone else in the big fandom 'ohana.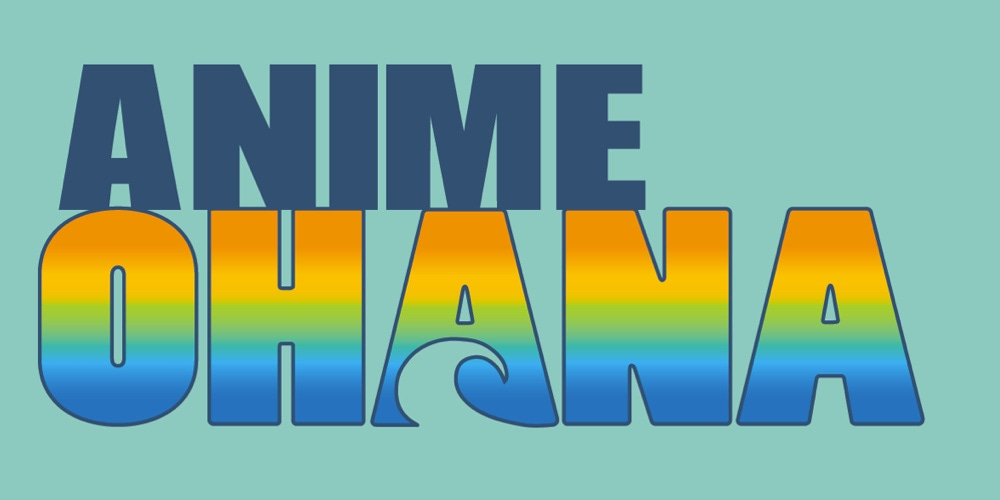 A number of ticket options are available, from single-day passes priced at $20 to $30, weekend passes for $45, and a VIP pass for $150 (which gets you early entry to events, special one-on-one sessions, and a T-shirt). For more information, visit AnimeOhana.com , follow @AnimeOhana on Twitter, or check out the Facebook page and the Facebook event.