Discover more from Hawaii Bulletin
Island innovation in focus. Hawaii-based science, technology, startups and entrepreneurs, featuring local leaders, creators, educators, and more.
Over 5,000 subscribers
The Armchair Adventurer Rolls into Dole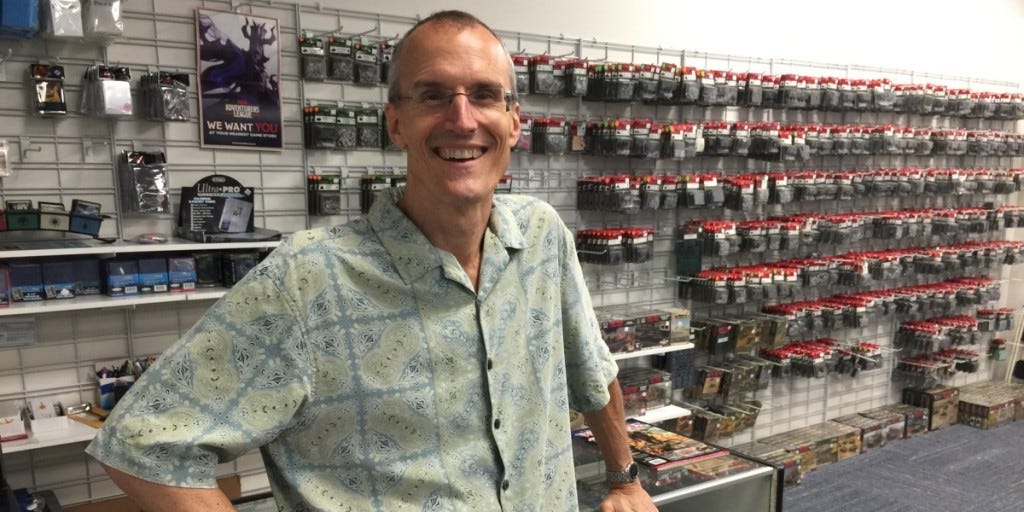 Robert Welch is a long-time avid tabletop gaming fan, spending hours playing board games with friends while working as an English as a Second Language teacher. He was a regular customer of Just For Fun, a hobby shop in Aiea, and just happened to be friends with the nephew of owner Glen Fong.
Fong would go on to open The Armchair Adventurer in Kalihi in 2003, a place "for the kid who never grew up." But last year, Welch's friend mentioned that his uncle was thinking of selling the store.
"I mentioned it to my wife, and she said, 'Why didn't you offer to buy it?'" Welch recalls. "I was like, 'Wait, that's an option?'"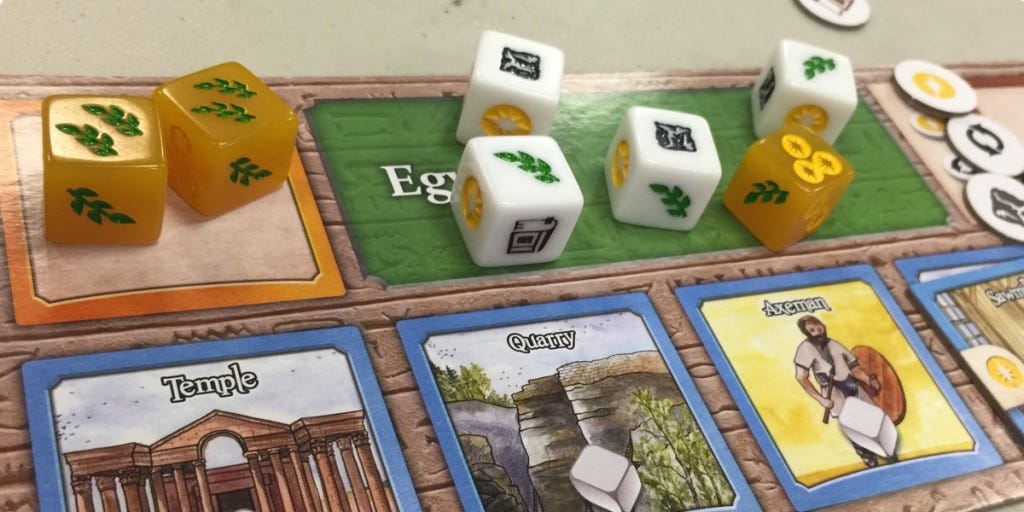 And just like that, Welch's 12 year career in teaching ended, and he began his new life as a full-time owner of a retail store. While he takes pride in continuing a legacy that reaches back more than 25 years, he's also worked hard to align the business with his personal vision for what a game and model shop could be.
Community is at the core of what makes Welch tick.
"I want people to feel at home here," he tells me. "The feeling I was going for was that The Armchair Adventurer is what you'd get if 'Cheers' was a game shop instead of a bar."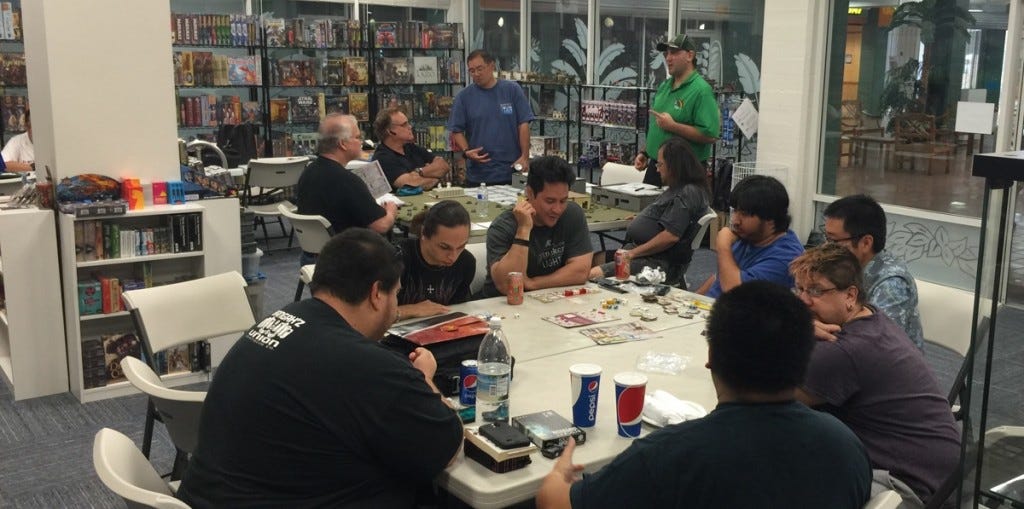 How close-knit are the regulars at Welch's shop? When Welch found out that the Kalihi building where his shop was located was going to be demolished next year, he decided to relocate the business to Dole Cannery before the holiday season.
"I figured I'd get out before being forced out," he says.
And with the help of a solid group of customers-turned-volunteers, The Armchair Adventurer pulled off the move in one day.
The enormity of that feat wasn't lost on me, as I work at Dole Cannery. On Tuesday morning, the space -- located in the food court across from the movie theaters -- was still empty. Yesterday, The Armchair Adventurer was already open for business.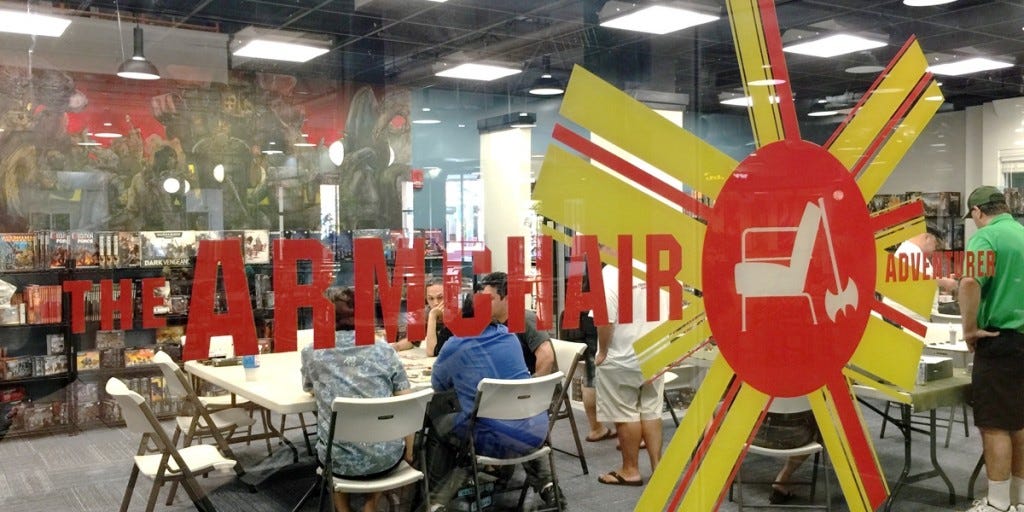 Though it surely hurt my geek cred, I confessed to Welch that I didn't even know about his business while it was in Kalihi. But I was curious about how he felt about his new location in Iwilei.
"This might be a slightly smaller space but it has a much better layout," he said, an observation that prompted nods from customers within earshot. "And the old location was a destination store, while I've seen more foot traffic come in during my first two days in business here than I used to see in two months."
With movie theaters across the street and two bus routes running through Iwilei, Welch's prospects seem good. The only hiccup has been with coordinating the shop's hours, from 11 a.m. to 10 p.m. daily, with that of Dole Cannery, which previously locked down much of the complex at 6 p.m.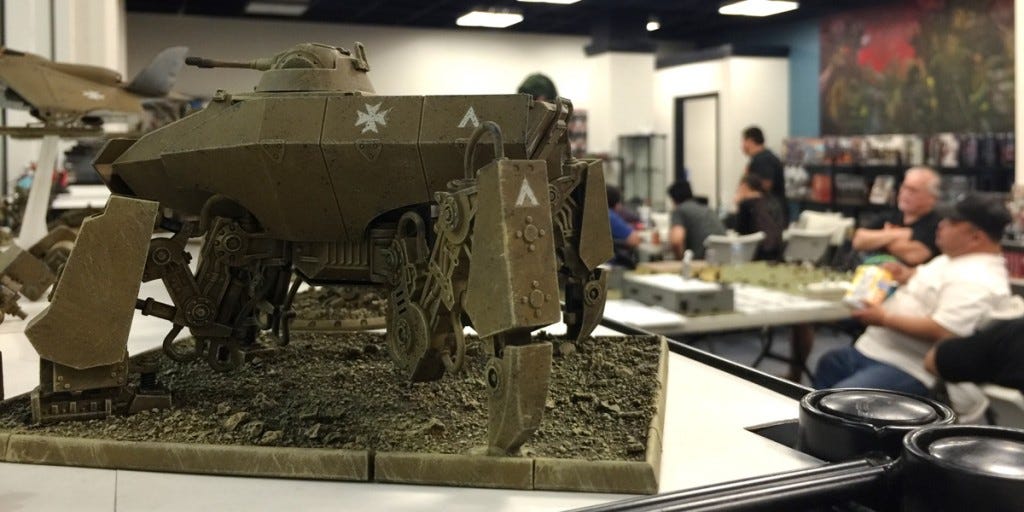 Of course, Dole Cannery is already home to a similar shop: ToyLynx, which specializes in collectible card games like Magic: The Gathering, Pokemon, and Yu-Gi-Oh. I asked Welch how he thought things would go with a competitor right around the corner.
"I know Tony (Anthony Yamada), and our stores and customers really complement each other," he replied.
"With the hundreds of square feet of stock we each have, the only overlap between us are these two square feet right here," he said, pointing at Magic card boxes near the register. "Tony and I have already talked about maybe doing something together."
Indeed, ToyLynx runs popular weekly card tournaments in the Dole Cannery food court, literally on the doorstep of The Armchair Adventurer. Frankly, it'd be hard not to collaborate.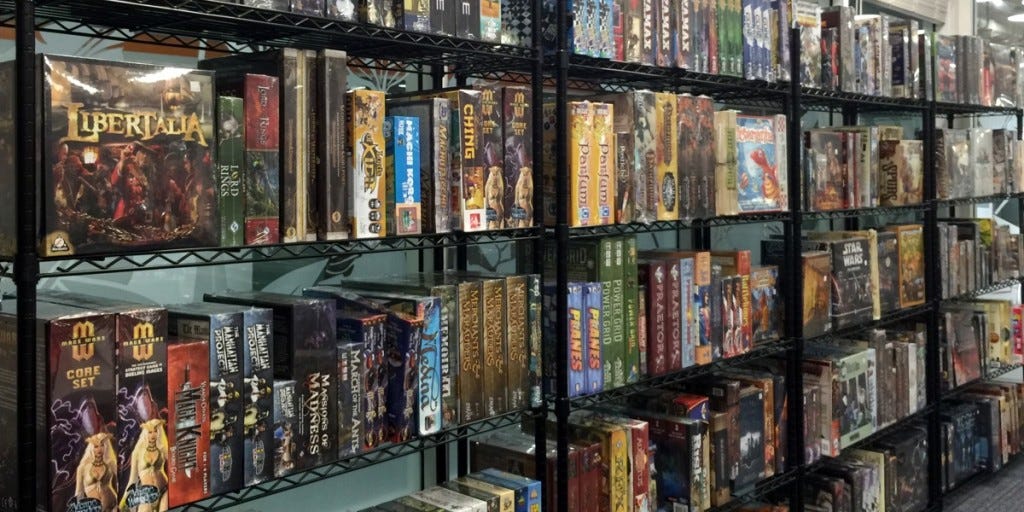 The Armchair Adventurer carries hundreds of tabletop games, as well as model kits, miniatures, and supplies. There's a shelf of specialty books, and some kids' offerings as well. The store also has four gaming tables and two game rooms, where customers and guests can play some of the more popular titles, including role-playing games, figurine and miniature games, and collectible card games.
During my visit, one group was playing BattleTech, and another was playing Nations: The Dice Game. I didn't recognize either, and Monopoly was nowhere to be seen.
"These are games that you don't find at Toys 'R' Us," Welch admits. "But if you're new to them, we have open board game nights every Thursday, where you can come and we'll teach you how to play."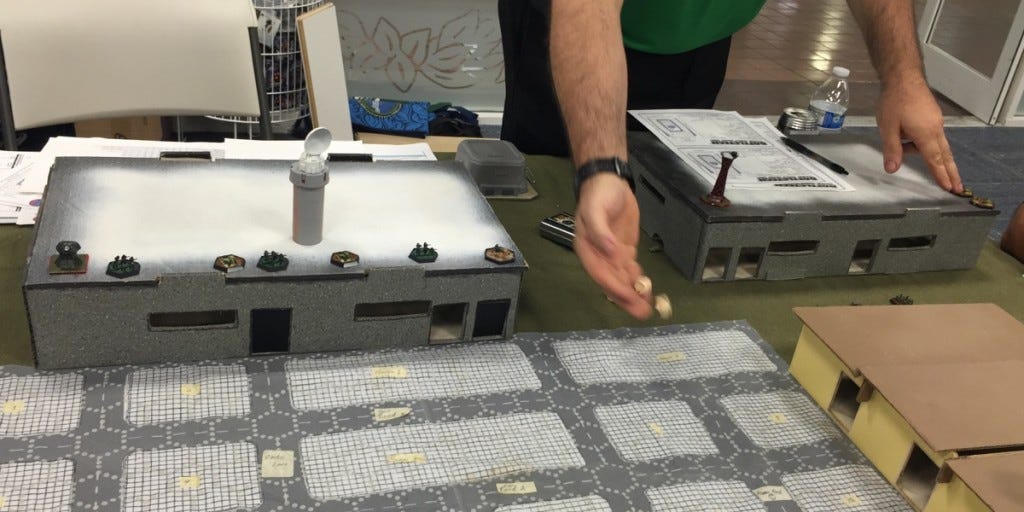 Tomorrow, July 3, The Armchair Adventurer is hosting its grand re-opening. There will be open demonstrations of games including Flames of War, Warhammer 40,000, Warmachine and Hoardes.
For more information, visit The-Armchair-Adventurer.com, check out the store's Facebook page, or join the Facebook group. Again, the store is open seven days a week from 11 a.m. to 10 p.m. in the Castle & Cooke Building at Dole Cannery, 650 Iwilei Road.
If you're just stopping in, you can park in the theater lot and get validation from the shop. If you're planning to stay longer, there are designated Dole Cannery parking stalls in the Costco parking lot (single-lined stalls rather than double-lined). After 6 p.m., you will have to enter through the food court entrance facing the theaters.
Check out more photos of the new location in my album on Flickr.