Discover more from Hawaii Bulletin
Island innovation in focus. Hawaii-based science, technology, startups and entrepreneurs, featuring local leaders, creators, educators, and more.
Over 5,000 subscribers
'Biggest Little Airshow' No Small Affair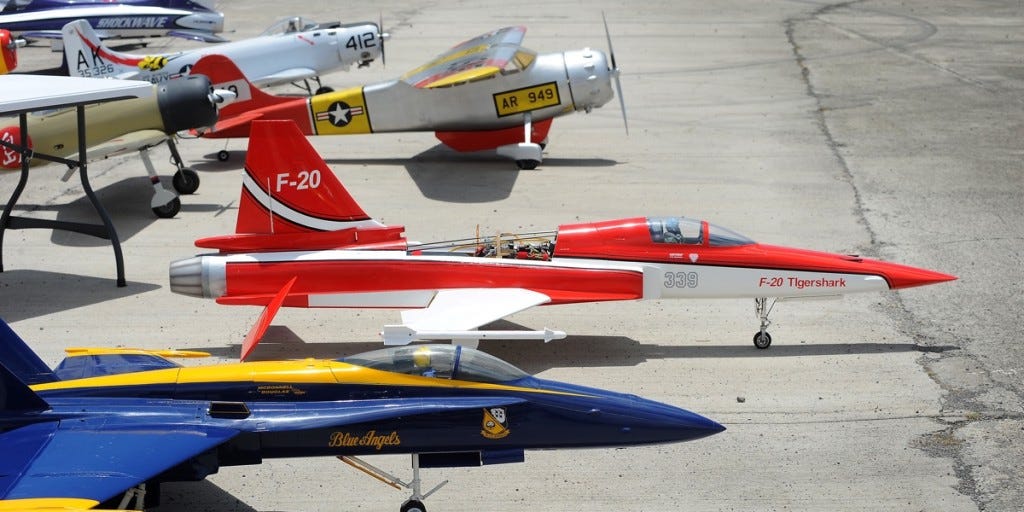 Airplanes from many eras in aviation will be on display and featured in flight at the Pacific Aviation Museum's 8th annual "Biggest Little Airshow" on historic Ford Island this weekend. From military aircraft to vintage biplanes to fighter jets, pilots will prove they have the right stuff with takeoffs and landings, majestic flyovers, and stunt maneuvers.
The fact that many of the event's planes are 1:5 replicas that could fit in the bed of a pickup truck makes things even more interesting.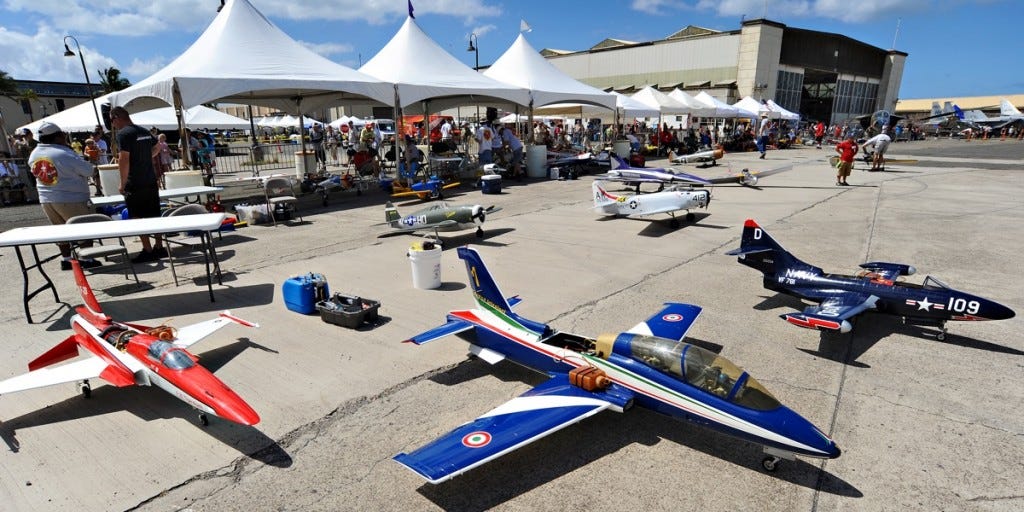 Yes, the heart of the "Biggest Little Airshow" is its rare combination of remote controlled aircraft. Some are from local RC hobby groups: the Birds of Paradise Airshow Team, Paradise Flyers, and the Aloha State RC Club. But they will be joined by the Florida Fly Boys, a club from the sunshine state.
But there will be plenty of full-size planes to see as well. Pacific Warbirds will do a flyover with its Navy SNJ, as will military helicopters. And on the ground, the museum will have many of its prized aircraft on display with open cockpits, and Hanger 79 will be open to the public, offering many exhibits and the museum's restoration shop.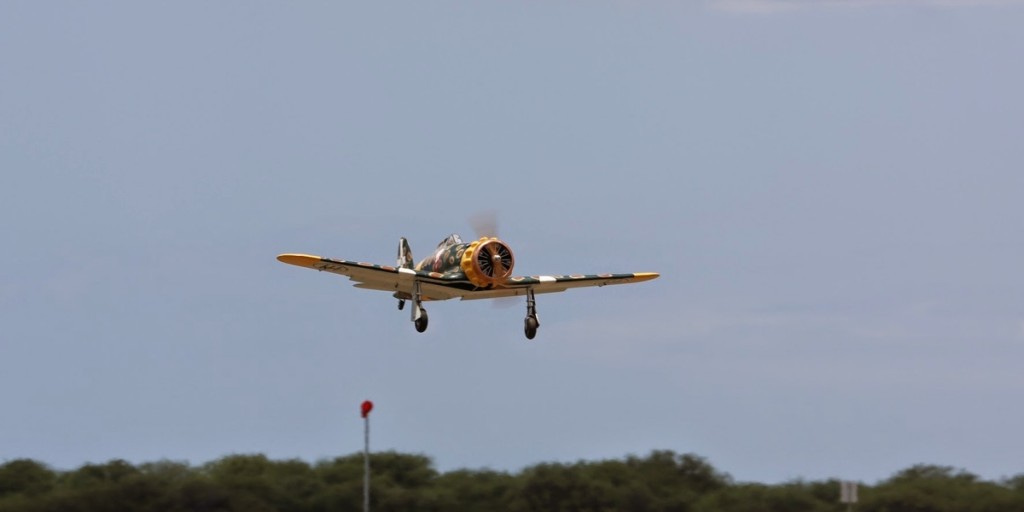 Last year's event drew 12,000 people, many of them families with kids. And for the keiki, the event will have a dedicated Kids Zone with rides and activities, hands-on model stations, and at 12:15 p.m. and 3:30 p.m. on both days, there will even be "candy bombings," with Jelly Belly candies dropped from the sky.
The grounds will also feature a number of vendor and sponsor booths selling toys, gifts, food and drinks.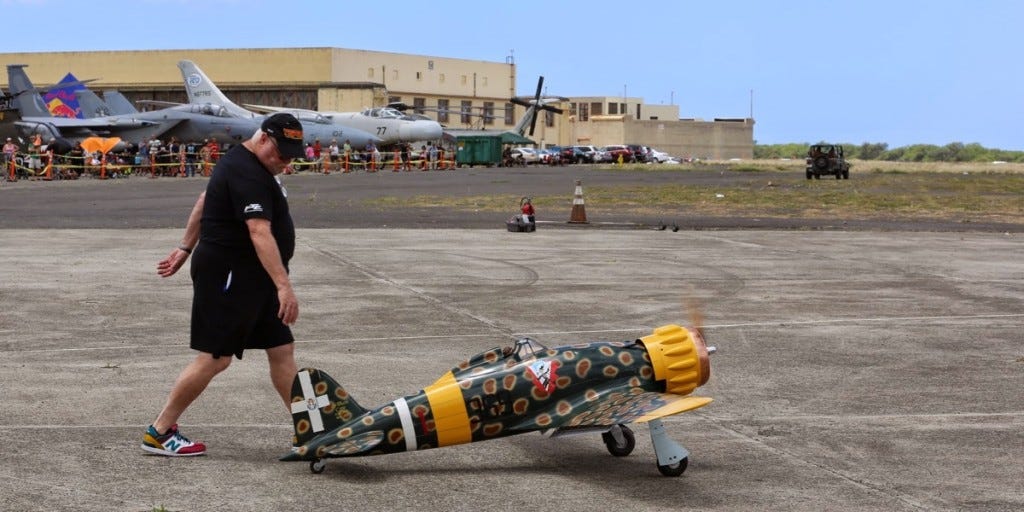 Saturday is an especially good day to check it out. After the official close of the Biggest Little Air Show, attendees are invited to see the Hawaiian band Maunalua in concert in Hangar 37, or stick around for free until 8 p.m. to catch the Nagaoka Fireworks show over Pearl Harbor. The fireworks, separately organized by Joint Base Pearl Harbor-Hickam, is part of a larger commemoration of "70 Years of Peace" since the end of World War II in the Pacific. (For more information, visit the Navy's event website.)
Want a better feel for what the Biggest Little Airshow is like? Here's a video the Pacific Aviation Museum posted from last year's event:
https://www.youtube.com/watch?v=vShkCAWOMpo
And you can listen to Anne Murata, the museum's Director of Marketing & Business Development, talk about the airshow on Hawaii Public Radio last week:
https://archive.org/download/biggest-little-airshow/biggestlittleairshow2015.mp3
The Biggest Little Airshow runs Saturday and Sunday, Aug. 15 & 16, from 10 a.m. to 4 p.m. Advance tickets are available online for $5 or $15 for a family of six per day, with For more information, visit the Pacific Aviation Museum website, follow @PacificAviation on Twitter, or like the museum's Facebook page.
Photos courtesy Pacific Aviation Museum on Flickr.