Discover more from Hawaii Bulletin
Island innovation in focus. Hawaii-based science, technology, startups and entrepreneurs, featuring local leaders, creators, educators, and more.
Over 5,000 subscribers
BioBlitz to Explore Nature, Culture at Volcano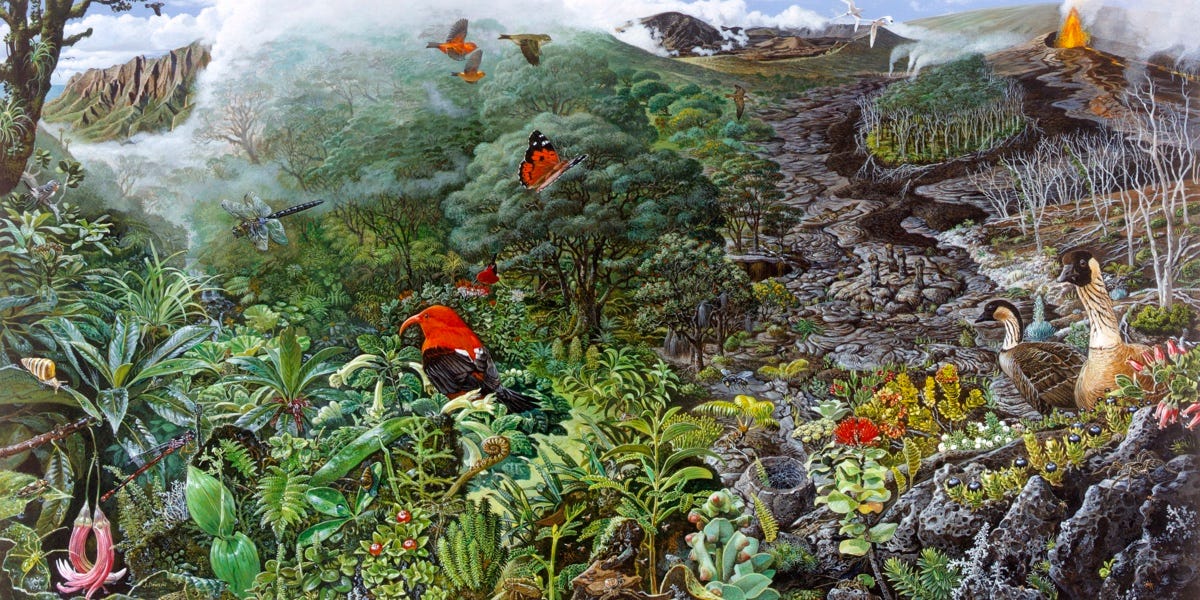 More than a thousand students, scientists, Hawaiian cultural practitioners, and other volunteers will spread out across Hawaii Volcanoes National Park today and tomorrow in a "BioBlitz." The annual event is a 24-hour species inventory, in which participants will try to discover and catalogue as many different forms of flora and fauna as they can find.
The event is the ninth in a ten-year event series hosted by National Geographic and the National Park Service. It moves around each year, and was held in California last year and in Louisiana in 2013. The annual BioBlitz events are a run-up to next year's 100th anniversary of the founding of the U.S. National Park Service.
The event is described as "part scientific endeavor, part cultural festival, and part outdoor classroom," in which expert-led teams will find, count, map, and of course learn about the diverse organisms found in the 333,000-acre park. The species they'll likely encounter range from endemic species like the nēnē (Hawaiian goose) and the Mauna Loa silversword to microscopic bacteria. New species will be added to the park's official lists of plants and animals.
The inventory will be facilitated via an app from iNaturalist, which is available in the Google Play Store for Android devices, and the Apple App Store for iOS devices. (It's a fun app even without an organized event, built to upload citizen science observations of plants and animals to an online community of naturalists.)
BioBlitz 2015 will also incorporate Hawaii Volcanoes National Park's 35th annual Cultural Festival, expanding it into a Biodiversity and Cultural Festival, There will be demonstrations and hands on cultural and scientific exhibits, plus entertainment (including music by Keoki Kahumoku and Kenneth Makuakāne), and other local music groups. ), art, and food. If attendees complete a set of activities during the two-day festival, they will "graduate" from the BioBlitz Biodiversity University.
The deep integration of cultural practices and history is a significant addition to the BioBlitz program, according to creator and National Geographic John Francis.
"As we started developing the BioBlitz, we realized that the great opportunity is not with the highly biodiverse aspect of Hawaii so much as the cultural message that is tied to the land," he explains in an interview. "We're learning about the way Hawaiians, and people in general, can be closely tied to the land in terms of their art, their life ways."
While the BioBlitz has incorporated some arts and poetry before, such as Native American dance performances in a previous event in Tuscon, Francis stressed that the Hawaii BioBlitz is the first time the program is as deeply embedded in a local community that's deeply connected to the environment.
"The dancing and chants are a very visible part of the island when you come to it as a tourist, but I don't think that many people realize just how closely tied that all is to the resplendent nature that people get to see as well," he says. "It includes the oceans and all the way up to the mountains of Mauna Kea."
"The special message I'm hoping to pull out of this 'Blitz has everything to do with getting people in their daily lives to be closer to nature," Francis adds.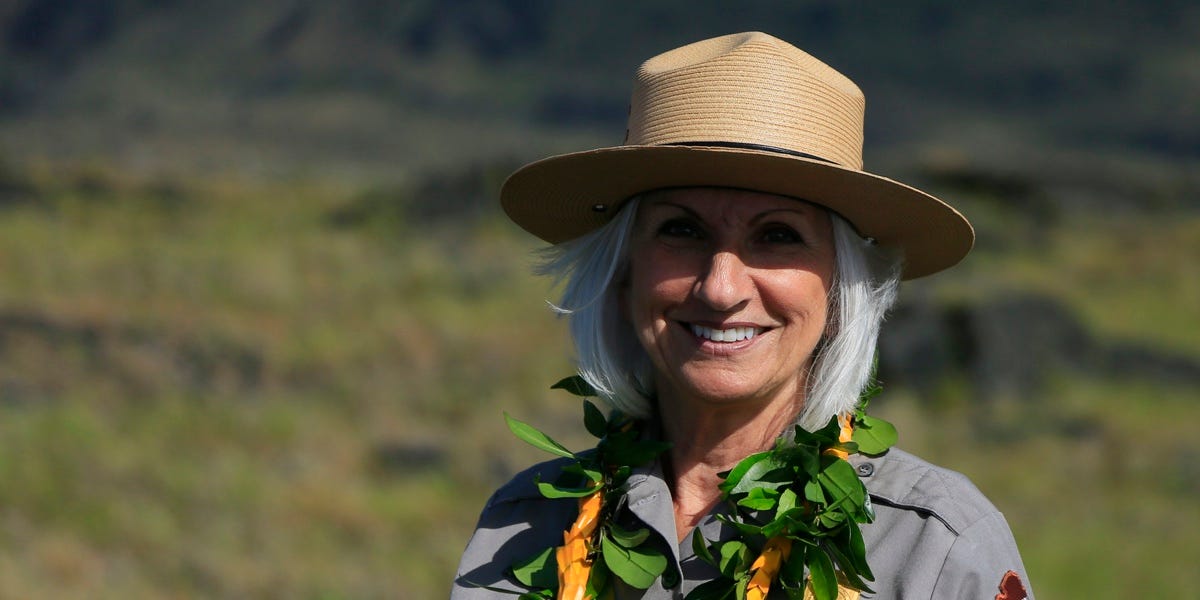 "The festival will celebrate many things but most importantly such Native Hawaiian values as malama 'aina (nourishing and taking care of the land), and kuleana (responsibility)," writes park superintendent Cindy Orlando. "The sacred, natural landscape serves as a refuge for plants and animals found nowhere else in the world and is home to two of the world's most active volcanoes, Kilauea and Mauna Loa."
Francis says there are 750 students participating and over 170 scientists. Although teams are already formed for the species inventory, the biodiversity and cultural festival is open to the public. Both portions of the program will be headquartered next to the Kīlauea Visitor Center.
At the end of the event, the BioBlitz flag will be ceremonially handed off to the federal Office of Science and Technology Policy, which works with the White House. It will then re-emerge at the grand finale to the ten-year BioBlitz series taking place in 2016 in Washington, D.C., after a more than 85 parks across the country host their own BioBlitz events.
Local supporters of the Big Island BioBlitz include Aloha Crater Lodge, Hawai'i Volcanoes Lodge Company LLC, Hawai'i Forest & Trail, Impact Photographics, and KTA Super Stores.
For more information on BioBlitz 2015, visit the official website.
Images courtesy National Geographic and Hawaii Volcanoes National Park.