Discover more from Hawaii Bulletin
Island innovation in focus. Hawaii-based science, technology, startups and entrepreneurs, featuring local leaders, creators, educators, and more.
Over 5,000 subscribers
Winemaker Turned Coffee Farmer Growing Kona Farm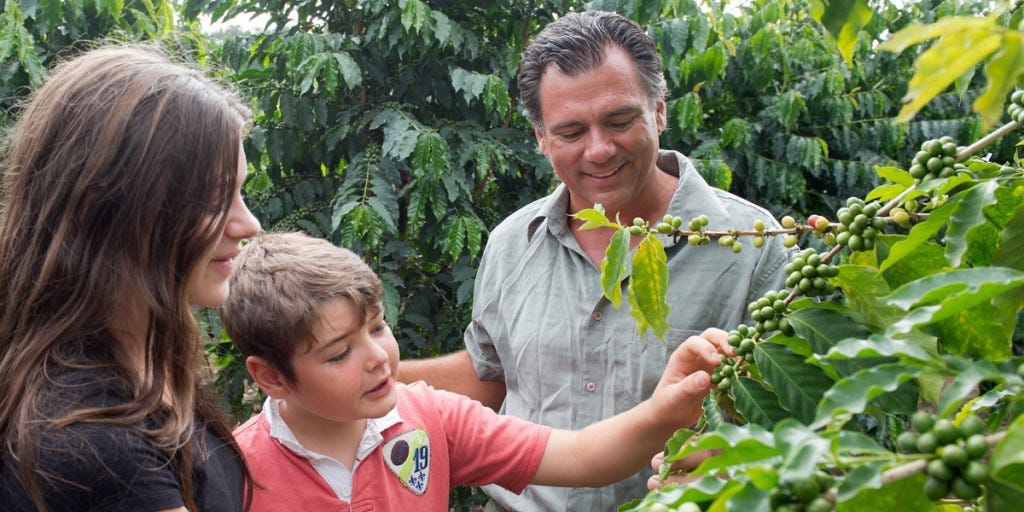 "Once you taste this coffee, you'll never go back to Starbucks again." That's the bold pitch for Carta Coffee Merchants, founded in Kona by third-generation winemaker Scott Burr.
"I grew up on a small winery south of San Francisco, where I learned firsthand that it takes a lot of hard work to produce something from the ground up," Burr writes, recalling his years working in Sonoma wine country and traveling the world helping wineries fine-tune their wine. "I loved helping other winemakers troubleshoot challenges and reach their goals and dreams, but after a long career, was ready to dial it back, roll up my sleeves and get my own hands back in the earth to grow and produce something."
But rather than settling down in California and planting grapes, he followed a different thread to Hawaii Island. His grandfather had made connections in the islands while in the Navy, and Burr had visited often. And like many people, he quickly learned to appreciate Kona coffee.
"I was really impressed with the quality of the coffee, and as I learned more about the production process and saw farm and brand owners out working the farm every day, my respect grew," he says. "I had had some experience with coffee processing and really loved the idea of building a business that brought quality coffee direct from small farm to consumer."
And with his winemaking background, he saw several similarities between grape growing and coffee farming, as well as the way myriad factors can affect the taste of the final product.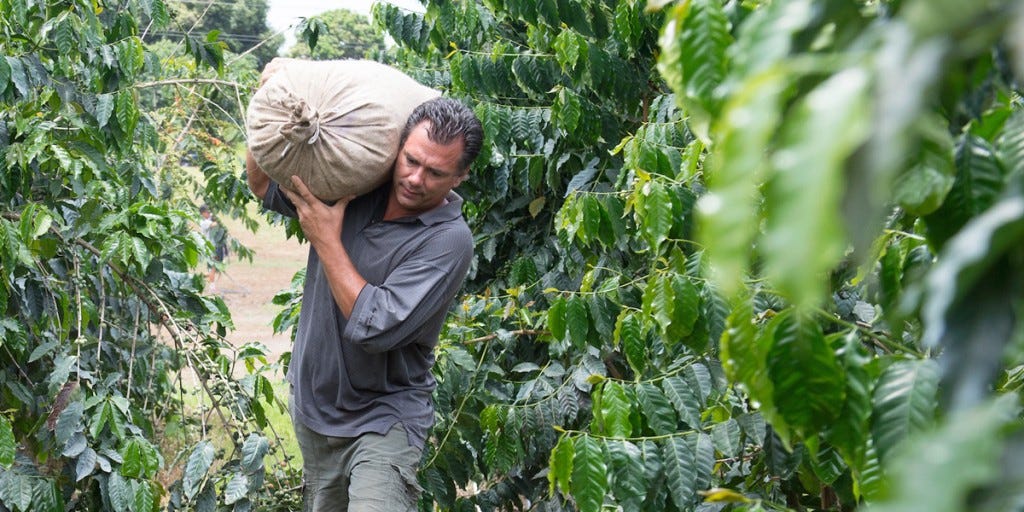 Four years ago, Burr started searching in earnest for a farm with the right soil, weather, and other factors to grow Kona coffee beans. And he found a mentor and guide in George Yasuda, who founded and runs Tiare Lani Coffee. Rather than seeing a competitor, Yasuda saw an ally and colleague, advising over a hundred other farmers and helping them start more than 1,500 new acres of nurseries and orchards.
"His deep passion and love for the plants and land was infectious and resonated deeply with me as a farmer and producer," Burr says. "George has become a top advisor and valued friend, helping me to find what is now Nolyssa Farm – named after my kids Nolan and Alyssa – and guiding me through the process of establishing a Kona coffee farm and business."
Now, Burr is preparing to complete Carta Coffee Merchants' first harvest in Kealakekua, with plans to plant about 2,500 new trees, and meanwhile developing a unique roasting process. Last month, he launched a crowdfunding campaign on Kickstarter, hoping to raise $15,000.
"My goal is to offer customers directly the most interesting, beautiful and delicious expressions of 100 percent Kona coffee, using the best farming practices possible," he writes in his pitch. "We are using this campaign to kick off our Carta's Founder's Club, which will offer supporters access to coffees and specialty items that no one else will have access to."
https://vimeo.com/138922273
Burr says he will be experimenting with various elements of coffee production, working with specific growth plots to harvest small batches, and testing "the natural process," in which the entire cherry and bean of the coffee plant are dried together.
"With Carta Coffee, you'll experience coffee like never before with special roastings and side-by-side tastings of different processing styles, just like wine tasting," he explains. "Some of these ideas are very labor intensive, but if done correctly, will make for very flavorful and unique cups of coffee."
In addition to "Founders Club" membership, Kickstarter backers can get rewards ranging from a mug ($10) to a 12 oz. bag of the farm's signature Latitude Roast ($55) to a coffee tree named after them ($250). And a portion of the funds raised will go to support the Kahaluu Bay Education Center, which both Burr and Yasuda credit with helping to protect a natural treasure.
So far, 71 backers have pledged $6,120 to Carta Coffee Merchants, with four days to go. Burr, who is living full time on the farm, is focused more on day to day work than on the crowdfunding campaign.
"We're in the thick of harvest, a constant rotation of picking and drying, broken up a bit by more tree planting," he wrote in an update on Wednesday. "We're excited about the progress of our cherries and beans."
Regardless of the outcome, Burr will charge forward with his ambitions plans for the farm -- including the launch of an online store next month. For more information, visit the Kickstarter campaign page, or explore the Carta Coffee Merchants website. You can also follow the farm on Twitter at @cartacoffee, on Instagram at @cartacoffee, or on Facebook.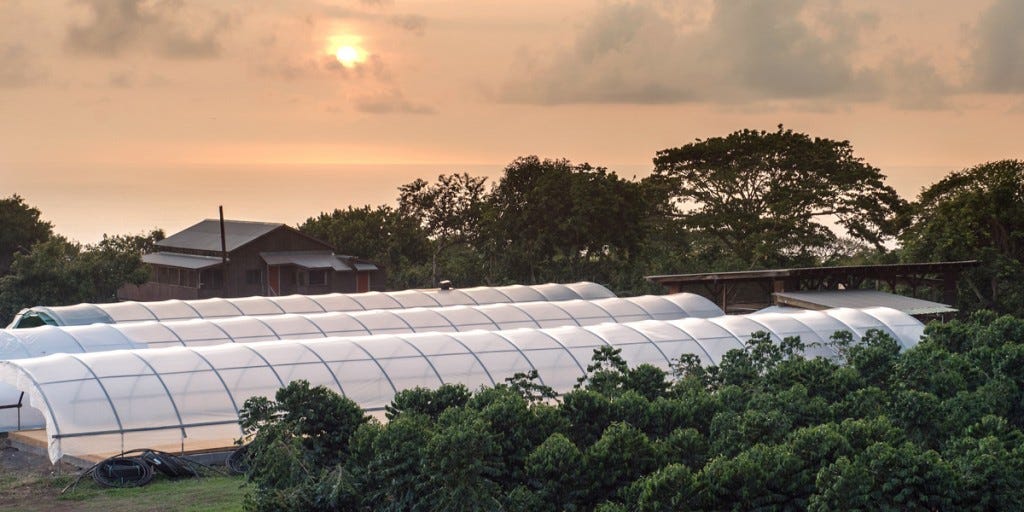 Photos courtesy Carta Coffee Merchants/Verdant PR & Marketing.