Mark Zuckerberg, Dr. Priscilla Chan commit $50 million to ocean research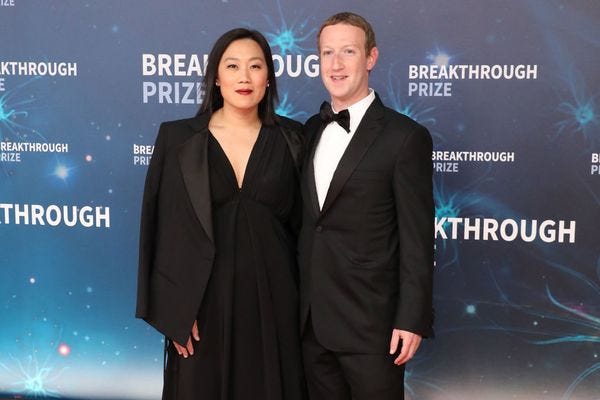 I enjoy writing Hawaii Bulletin, but I'd love to know what stories you'd like to read. More long-form articles? Shorter, more frequent updates? Weekly digests of local tech headlines or events? Please drop me a line and let me know!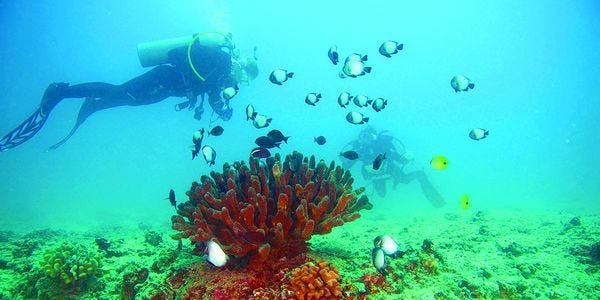 Meta (Facebook) founder Mark Zuckerberg and his wife Dr. Priscilla Chan have given an historic gift to the University of Hawaii in support of its oceanographic research.
The seven-year, $50 million gift was made through the University of Hawaii Foundation to the School of Ocean and Earth Science and Technology (SOEST) and its Hawaii Institute of Marine Biology (HIMB).
Sadly, the news was largely overshadowed by the UH football coaching controversy, which admittedly made national news.
And the donation comes as Zuckerberg remains on the defensive, both globally and locally. While Meta remains in the crosshairs of Congress, the billionaire tech founder continues to earn the ire of Hawaii residents as he continues to expand his land holdings on the island of Kauai.
Zuck amok on the Garden Isle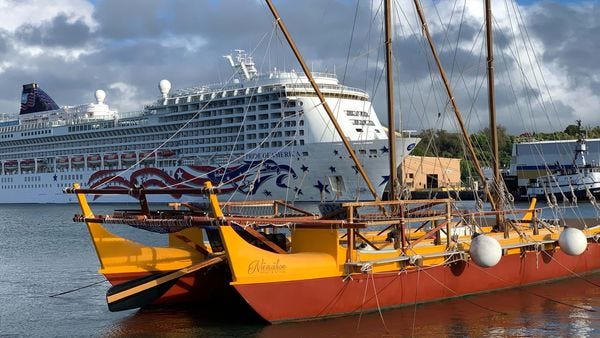 Past and present in Nawiliwili Harbor. Photo by me.
"A few years ago, Priscilla and I visited Kauai and fell in love with the island," the pair wrote in 2017. "We kept coming back with family and friends, and eventually decided to plant roots ourselves."
The couple started with 700 acres of land on the North Shore of Kauai, purchased for $100 million in 2014. When he put up a wall, Kauai residents were upset. But that was nothing compared to the firestorm a few years later when they filed lawsuits to force the sale of parcels intermixed with his holdings.
While "quiet title" actions are not uncommon, and are often the only way to resolve ownership of properties, people rightfully decried the optics of a mainland businessman taking land from locals.
Zuckerberg eventually announced that the "quiet title" actions would be dropped.
"Upon reflection, I regret that I did not take the time to fully understand the quiet title process and its history before we moved ahead," he wrote. "Now that I understand the issues better, it's clear we made a mistake."
From then, the couple's acquisitions were fewer but larger. They bought 600 acres for $53 million last March, and another 110 acres for $17 million in November. Today they control about 1,300 acres of land that that they now call Koʻolau Ranch.
An environmental angle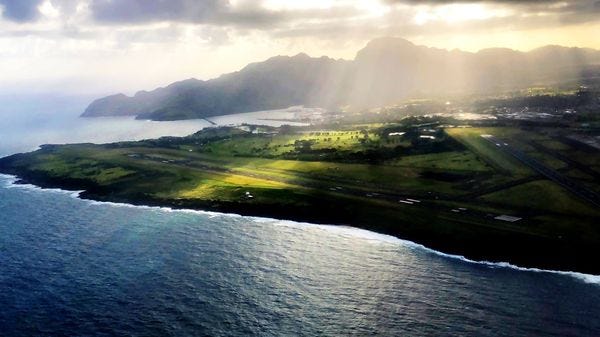 Kauai from above. Photo by me.
As they build out their island home, Zuckerberg and Chan have been careful to highlight their care for Hawaii's natural resources.
"Before we acquired land in Waipake, it was set to be sub-divided by a commercial developer and built into about 80 homes, which could have impacted endangered monk seals and albatross," they noted in their apology. "As soon as we bought this land, we formally withdrew this process [and] now the land will be preserved with minimal development, and large portions will be maintained for farming by the community."
They have also made a number of contributions to community organizations since, many through the Chan Zuckerberg Kauai Community Fund (CZKCF):
"We love Kauai and we want to be good members of the community for the long term," they wrote.
A big boost for ocean conservation
The $50 million committment to SOEST is the biggest proverbial check the couple has written so far for a Hawaii initiative, and has been described as "the largest cash donation in the university's history."
Of course, Zuckerberg inadvertently made headlines for his love of water sports when he was photographed offshore with his face lathered in sunscreen. Whichever explanation you believe, this gift makes clear that his interest in the ocean is driven by more than recreation.
According to the announcement, the funds will go toward "research and programs that document changing ocean conditions, explore solutions to support healthier ocean ecosystems, enhance coastal resilience from storms and sea-level rise, and tackle challenges to marine organisms ranging from the tiniest corals to the largest predators."
The gift will also support efforts to protect Hawaiian coastal waters and ocean refuges from the impacts of climate change.
"Hawaii has one of the richest marine ecosystems in the world, and having a deeper understanding of this ecosystem is the key to preserving and protecting it," Zuckerberg and Chan said in a statement.
Notably, Meta has committed to helping to tackle climate change as a company, as well as using its platform to educate and reduce misinformation about environmental issues.
"The clock is ticking, and we must fast-track not only our understanding of marine ecosystems and the impacts of climate change, but the actions we must take to reverse the devastation underway," said UH President David Lassner. "There is no place on Earth better than Hawaii to do this work, and no institution better able than UH."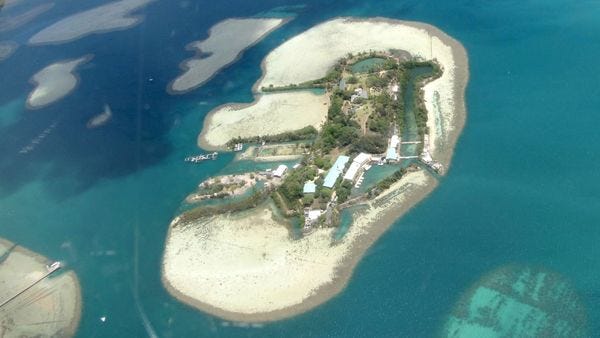 Photo by Frank Hamm.
By the way, one of the places SOEST does its important work is Moku o Loʻe, also known as "Coconut Island," in Kāne'ohe Bay. Millions of Americans, however, know it better as "Gilligan's Island."
Header image courtesy Taylor Hill/Getty Images.