Civil Geeks: State of the Maker Movement in Hawaii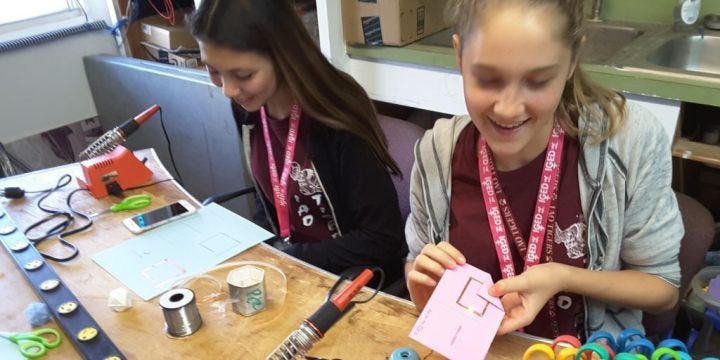 My latest "Civil Geeks" column for Civil Beat is an island-hopping survey of the Hawaii maker movement. I check in with The Makery in Hilo, Kauai Makerspace, Maui Makers, and Oahu Makerspace, as well as Honolulu Mini Maker Faire organizer Jon Shear. I loved interviewing some of the state's most creative and passionate makers, and only regret that I was only able to include perhaps a a fifth of the great stuff they shared in the final piece.
Check it out, and don't forget to mark your calendars for the third-annual Honolulu Mini Maker Faire on June 25.
Civil Geeks: Building The Future By Hand
Beset on all sides by virtual worlds, virtual goods and the app economy, it's easy to worry that the future will be made entirely of bits and bytes. Fortunately, the rapid pace of technological advancement also has fueled a resurgence of interest in the tangible.
Photo: "Introduce a Girl to Engineering" workshop hosted by Maui Makers, courtesy Laura Ulibarri.