Discover more from Hawaii Bulletin
Island innovation in focus. Hawaii-based science, technology, startups and entrepreneurs, featuring local leaders, creators, educators, and more.
Over 5,000 subscribers
12th Annual Clean Energy Fair Set for Saturday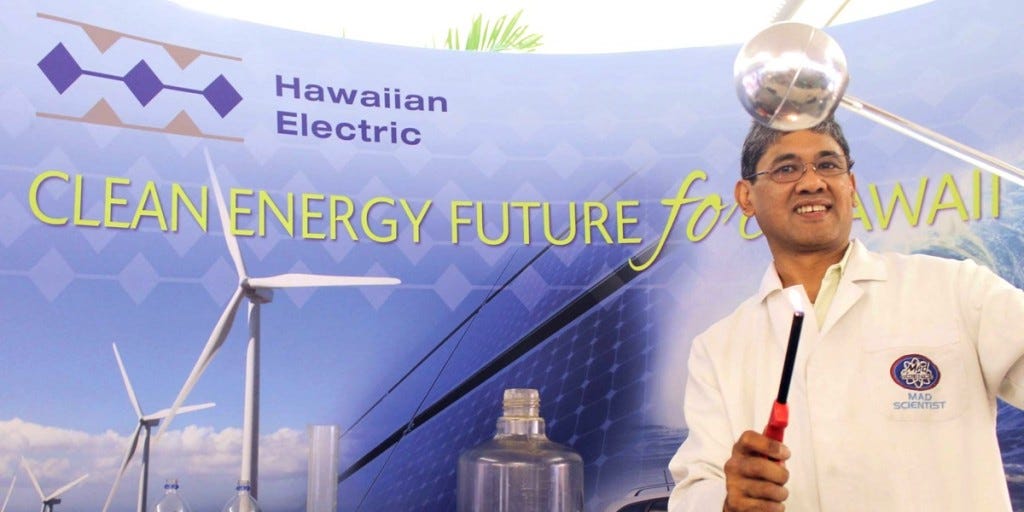 The first Clean Energy Fair, organized by Hawaiian Electric, was held in 2004. And over a decade ago, clean energy was not nearly the hot topic it is today.
Across the islands, wind was only generating about 7 million kilowatt hours of electricity back then, and we were getting less than a million kWh from solar, according to the state. Today, the wind is providing over 500 million kWh, the sun more than 300 million kWh, and significant investments are being made across the board in renewable energy technology, research, and policy.
Clean energy is very, very big business (see the controversial $4.3 billion proposed merger between Hawaiian Electric and Florida-based NextEra Energy), frankly. But for this annual community event, it's also a good reason to host a party.
The 12th Clean Energy Fair will be held at Kahala Mall on Saturday, Oct. 3. From 10 a.m. to 3 p.m., HECO and its cosponsors -- which include NextEra, the state Department of Business, Economic Development & Tourism (DBEDT), and the nonprofit Sustainable Coastlines Hawaii -- will combine entertainment with education.
Kids and families are invited to participate in a variety of energy-themed activities and contests, and the fair will feature booths and interactive exhibits from groups and sponsors like Hawaii Energy, the Blue Planet Foundation, Kanu Hawaii, and the Board of Water Supply. The event will also be the in-person debut of Hawaiian Electric's "Super Energy Saver" owl mascot, Maka, who will pose for pictures and pass out an illustrated guide to household energy conservation.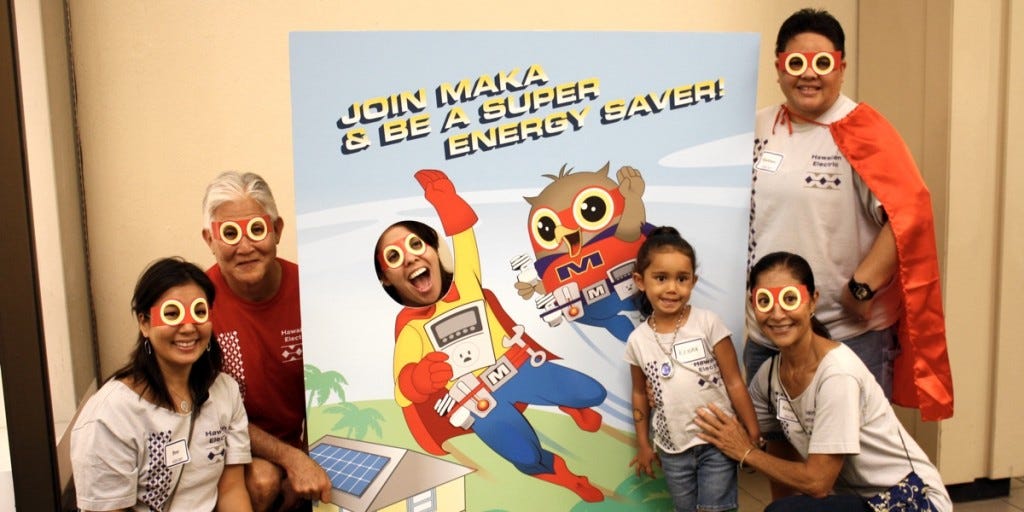 There will also be entertainment on stage, including "Electric Ed" of Magic Science Hawaii, Na Hoku Hanohano award winning musician Jerry Santos, and a keiki hula performance by Halau ʻŌlapakakūikalai o Hōkūaulani of Kaneohe.
In addition to answering questions about smart grids, electric vehicles, and other topics, Hawaiian Electric will be featuring current job opportunities.
And prizes will be given out throughout the day, including Energy Star-rated portable air conditioning units, GoPro cameras, and an Apple iPad mini.
"The community is invited to come down, ask questions and hear from experts on energy and natural resources, participate in family-friendly games and contests, or simply enjoy the line-up of live entertainment," said Hawaiian Electric education manager Kaiulani de Silva in a statement. "It's a day of fun that also highlights the innovations, technologies, partnerships, projects and programs that are currently underway in Hawaii as we work towards the State's goal of 100 percent renewable energy by 2045."
For more information, visit the Clean Energy Fair page on the Hawaiian Electric website, connect with the Hawaiian Electric Companies on Facebook, or follow @HwnElectric on Twitter.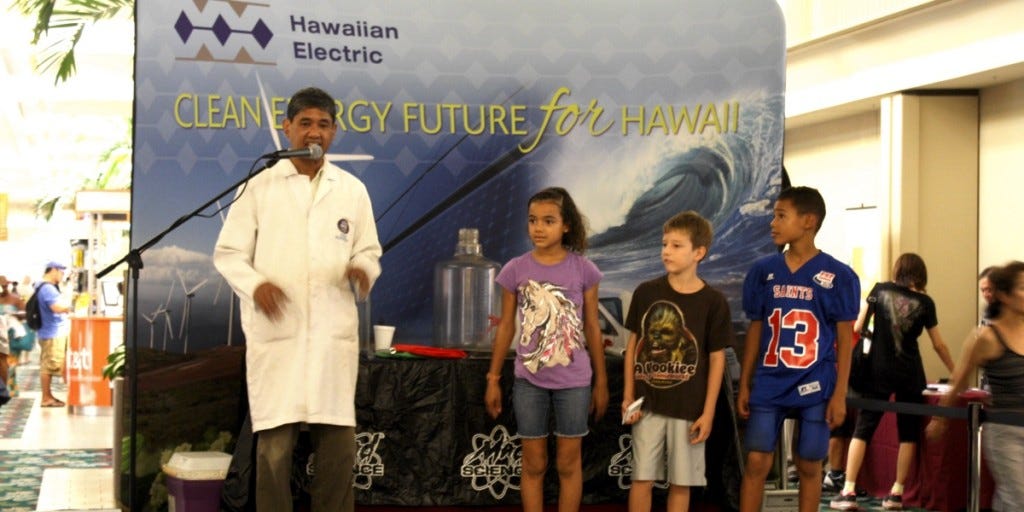 Photos courtesy Hawaiian Electric.