Comic & Toy Expo Returns with Fun & Funko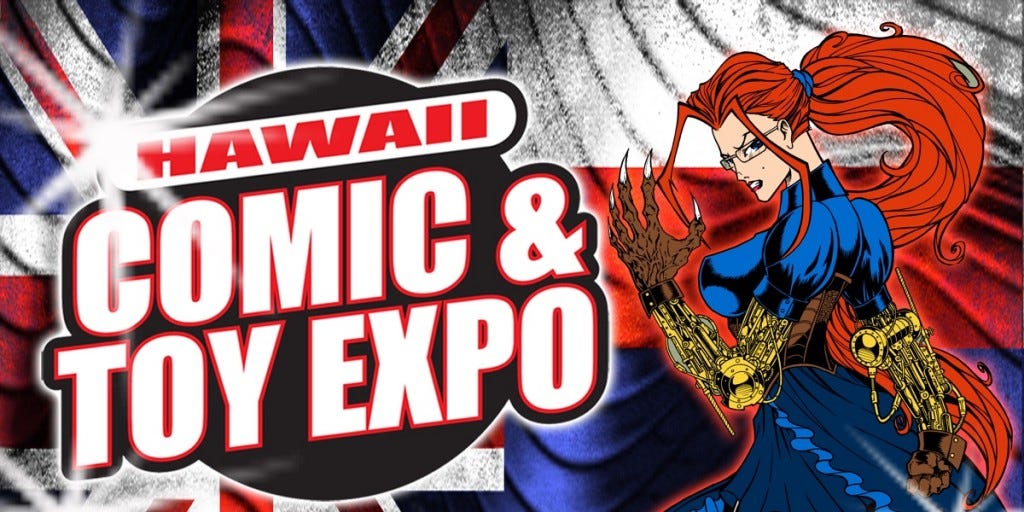 Sunday, May 3 is Star Wars Day Eve, and a great day to check out the 2015 Hawaii Comic & Toy Expo at the Ala Moana Hotel.
It takes a lot of courage, creativity, hustling and straight-up hard work to organize an event. But calendars of days past are littered with countless "first annual" conventions, meetups, and concerts that are never seen again. The real mark of commitment is when you make magic happen again, so I was delighted when organizer Francisco Figueiredo gave me a heads up for this second annual expo.
I blogged about the first expo last April, and Francisco's vision for "a pure comic and toy show" like those seen in Honolulu in the 1990s. He had modest expectations and visions of a small show, with about 20 exhibitors. I brought my family down to check it out, and the place was packed (check out my photos here). He definitely found his people.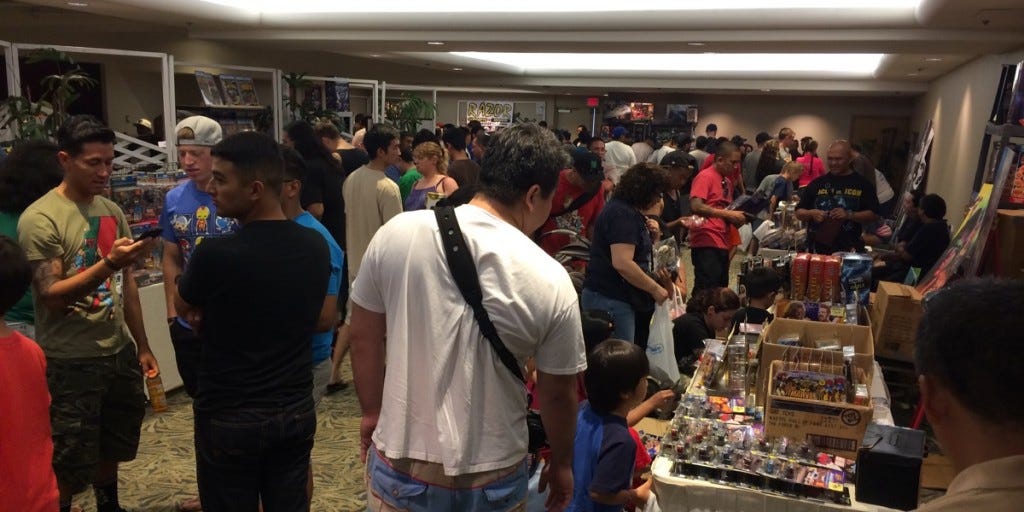 "This year's event is larger, with 40 vendors featuring comics, toys and local comic artists," he tells me.
Like last year, those island artists include Sam Campos, Andy Lee, and Theo Lee. New this year is local boy Jon "Free" Isabelo, who now publishes "The Contraptor" out of Las Vegas, who is back in Hawaii for the expo.
The event's special guest is Marvel comics artist and inker Joe Rubinstein -- who worked on the Wolverine miniseries with Frank Miller and inked the "Official Handbook of the Marvel Universe."
The other half of the expo, of course, are the toys, and there will be dozens of dealers and collectors sharing and selling their collections. If you're looking for unusual, limited edition items, there are two things to look for at the expo.
If you ever played "Magic: The Gathering," you may be familiar with the card featuring the character of Dack Fayden. Well, the character art was based on a real person: Zach Crittenden. And Zach will be there on Sunday to sign cards.
Meanwhile, the toy to snag at the expo is the official Funko vinyl collectible for the Aloha Plate Truck, winners of the Food Network's "Great Food Truck Race." And team leader Lanai Tabura will be there to sign them.
The Hawaii Comics & Toy Expo runs from 8 a.m. to 4 p.m. on Sunday, May 3 at the Ala Moana Hotel (410 Atkinson Drive). Admission is just $3 (but free for children under five). For more information, visit the official website.