Discover more from Hawaii Bulletin
Island innovation in focus. Hawaii-based science, technology, startups and entrepreneurs, featuring local leaders, creators, educators, and more.
Over 5,000 subscribers
Big Island Crowdfunder Makes Magic with Magnets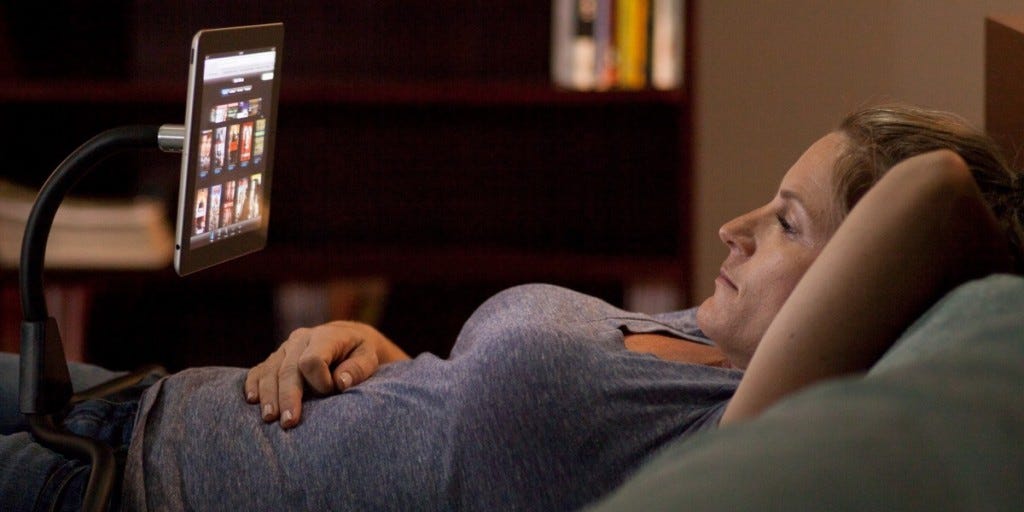 I hesitate to admit how many times I've dropped my iPhone on my head in bed, and people I know have actually sported bruises inflicted by falling iPads. Finding better ways to hold our space-age devices is a common struggle of clumsy humans everywhere.
Enter the Dundabunga, an amusingly named accessory from the equally amusingly named Bungajungle, a Hawaii-based company built on Kickstarter.
The Dundabunga is a bendable, heavy-gauge copper rod that's wrapped with soft nitrile rubber with a combination neodymium magnet and camera mount on the end. With just over a day left before the end of its crowdfunding campaign, it has already raised over $78,000 -- more than fifteen times its $5,000 goal.
The Dundabunga can be bent into an iPad stand or a car mount for your smartphone, or even twisted around your torso to hold a GoPro camera. As a flexible camera mount, the Dundabunga is reminiscent of the immensely popular GorillaPod. But the Dundabunga is designed to support much more weight: the latest campaign video shows it used to perform pull ups from the branches of a māmane tree. (More on these special trees here.)
But the special sauce is in the powerful magnet mount, a patent-pending approach that has become the heart of Bungajungle's entire product line.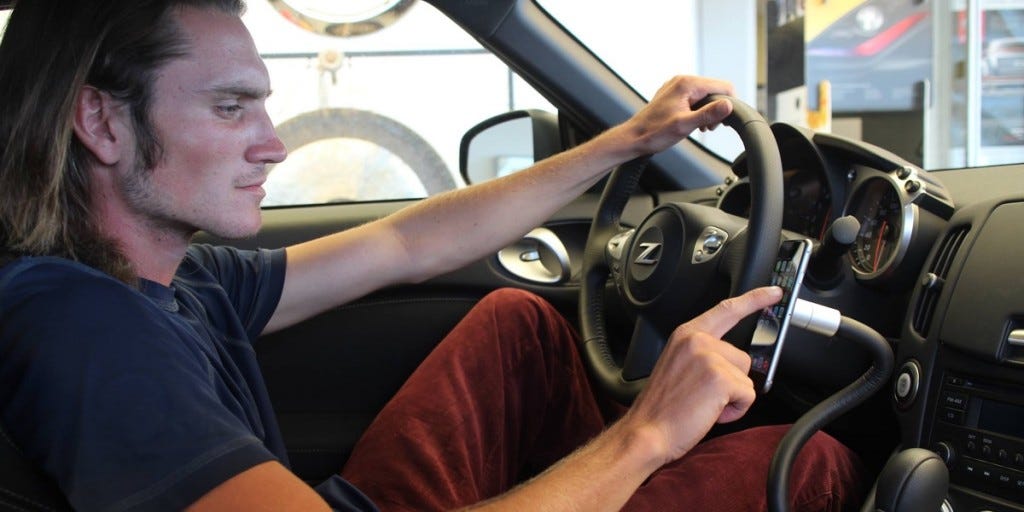 Bungajungle was founded by Anil Rami, a.k.a. Ananda Svarupa Das, originally from Chicago but now living on the Big Island. The company's products are inspired by travel, open roads, and nature.
"The ideas came while living in vans around the continental United States and Hawaii," an earlier campaign explains. "These designs are inspirations from that simple life of freedom."
In fact, the Dundabunga is the company's seventh Kickstarter campaign. And like many businesses that get their start via crowdfunding, Bungajungle's story is one of both creativity and persistence.
Back in March 2013, Rami launched the Tribunga on Kickstarter. He set a $20,000 goal to create the "first-ever triflex bi-pod," with a suction mount and a ball-and-socket setup that looked quite a bit like the GorillaPod, but bigger. A TechCrunch columnist said it looked like "the terrifying body-engulfing alien serpent that haunts your nightmares," and the campaign ended with only $1,181 raised (and, true to Kickstarter tradition, returned to backers).
But Rami didn't give up. He posted updates to the 34 backers of that first campaign, promising a new design and a new name. The suction cup was replaced by a magnet, the Tribunga became the Treebunga, and a line of device stands was launched in a new Kickstarter campaign in July. With the Treebunga, Sungabunga and Dundabunga, Rami successfully raised $19,778.
Of the names, Rami explained that "bunga" is Sanskrit for bend or flex, "dunda" means stick, "unga" means extension, and "sunga" means to come together.
And like his fellow crowdfunding entrepreneurs at Sunny Case, Rami even gave Indiegogo a shot later that year. He raised only $1,336 of his $10,000, but still dutifully shipped stands to the few backers there.
Using powerful magnets to attach devices to stands turned out to be the winning strategy, and the next few Kickstarter campaigns under the Bungajungle name doubled down on the idea.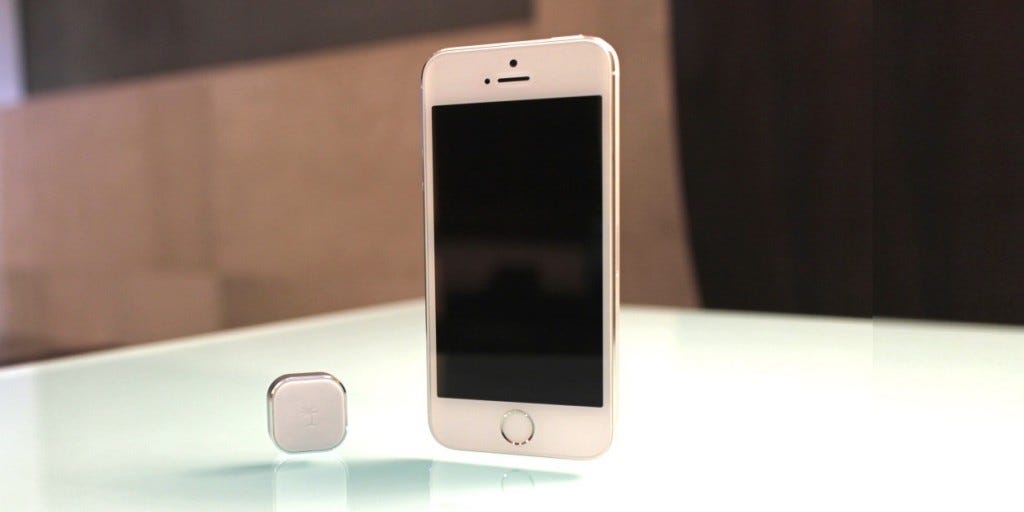 The Neutron S followed in January 2014, a simple anodized aluminum mount system that uses neodymium magnets to keep devices in place (but that are shielded to prevent magnet-associated hijinks). The tiny little squares ended up raising more than $60,000, well over the $10,000 goal.
"We think that this magnet system could be an industry standard for mobile devices," Rami said in an interview at the time. "The mobile world lacks this standardization when it comes to mounts, thus we are left with cumbersome solutions."
While a second act (adding a Neutron A to the lineup) last July didn't make it, the third time was the charm when the $50,000 funding goal was reduced to $10,000 in August. In the strange world of Kickstarter math, the Neutron A and Neutron S relaunch raised over $97.000.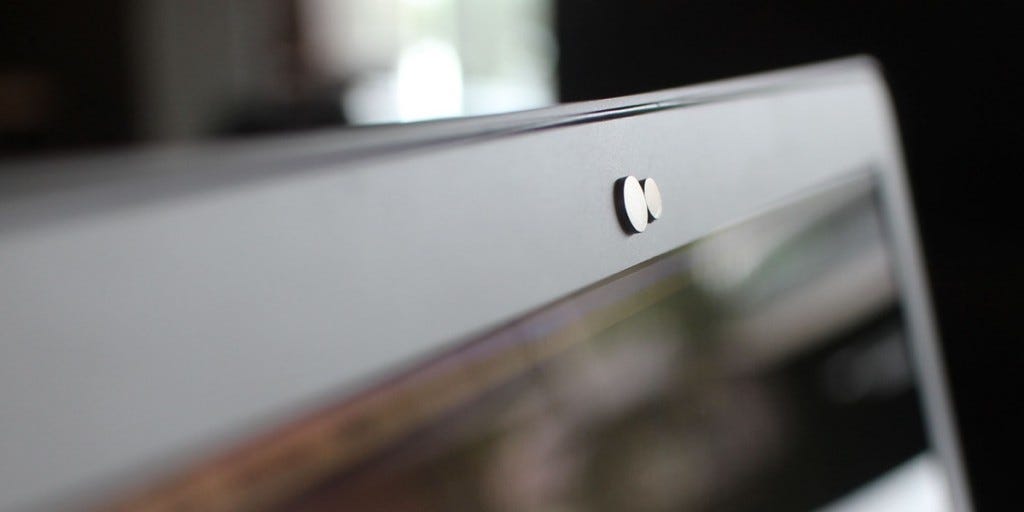 The magnet-powered fun continued in September with Nope, a "simple and elegant magnetic privacy shield for iMacs, Macbooks, laptops, and desktops." Essentially a tiny round magnet that's just big enough to cover a tiny camera, and priced at less than $2 each, the Nope raised $93,034 (raising ten times its goal in the first two days).
And now it's back to the original vision of a bendable gadget mount.
The updated and improved Dundabunga (adding a silicone cover and a "deep space gray" finish), with 1,630 backers pledging nearly $78,000 already, could potentially hit the same total in the next 30 hours. Rami and his team are already boosting sales through a variety of add-ons (including the Nope and Neutron S), and last week added a new tier: a double pack for $65.
For more information, visit the Dundabunga page on Kickstarter, or visit the Bungajungle website. You can also connect with the company on Facebook, and check out some of its filmed-in-Hawaii videos on YouTube.