Discover more from Hawaii Bulletin
Island innovation in focus. Hawaii-based science, technology, startups and entrepreneurs, featuring local leaders, creators, educators, and more.
Over 5,000 subscribers
Dwindling Public Spaces Spark Forum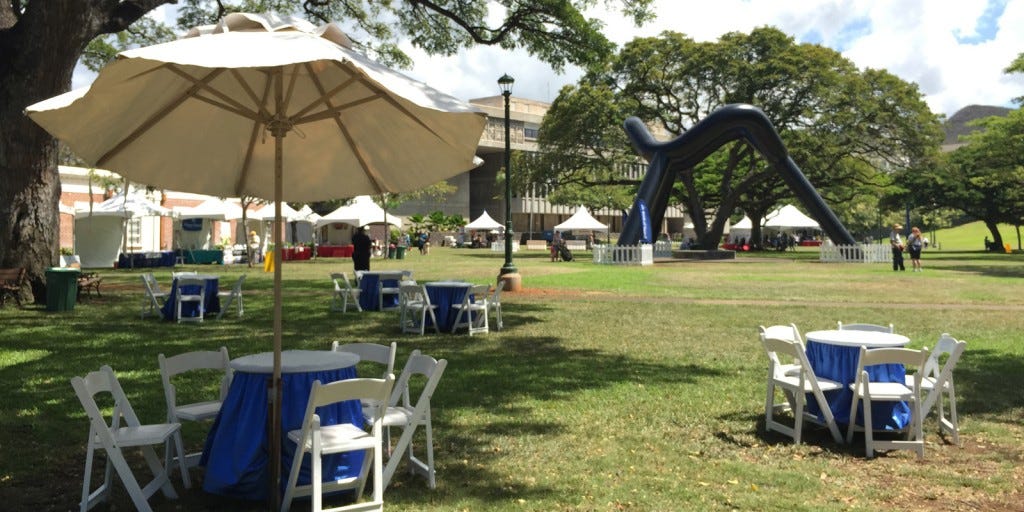 Public spaces, areas dedicated to the public where people can gather, relax, interact, organize, and protest --are an important part of any community. But in Honolulu, where real estate is in such great demand, public spaces seem to be harder and harder to come by.
"Development pressures are always going to be demanding the commercialization of public spaces, so we need to protect them," says Jay Fidell, founder of the ThinkTech Hawaii media empire. "It's not so much a question of preserving them, but regaining them, because we've already kind of lost them."
ThinkTech Hawaii is hosting a forum on Thursday that will explore the importance of public spaces in the abstract, then address how they are becoming endangered in Honolulu. And the fact that public spaces are dwindling is ironic, Jay notes, since the nickname for O'ahu is "The Gathering Place."
Honolulu city planners once prioritized public spaces, perhaps the most famous one being the very first: Kapiolani Park, dedicated in 1877, 300 acres situated right next to Waikiki, some of the most expensive real estate in the islands. Yet even it was threatened in the 1980s, and it took a Hawaii Supreme Court case to affirm that an attempt to build a restaurant there was a breach of public trust.
"In public spaces you're having fun, entertainment, people interacting with each other... you have civic engagement, that's what it's all about since the days of Rome and Greece," he says.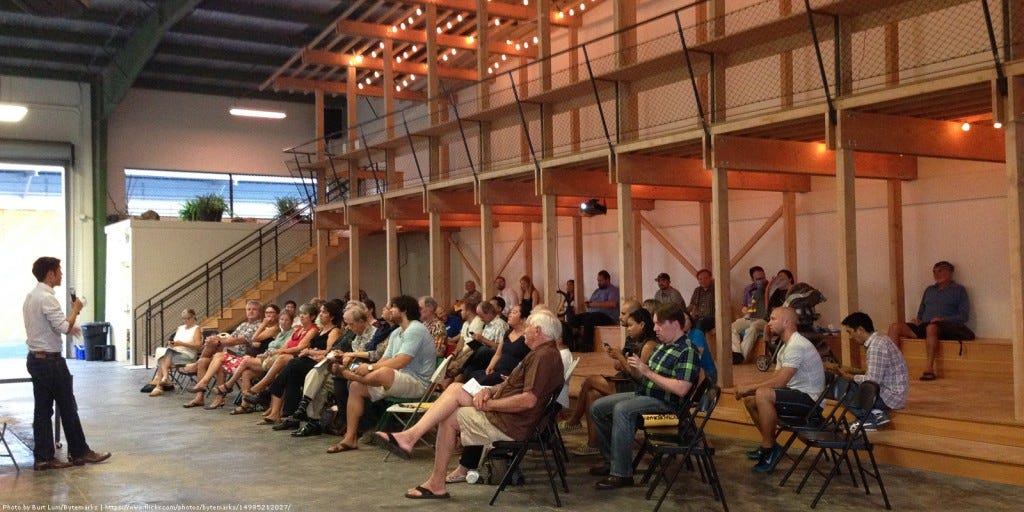 When I mentioned the Greece-inspired Agora space in Kakaako, a converted warehouse used to host community events, Jay was not impressed.
"A public space is public, it's outside," he said. "Do not confuse that with what's happening with Kamehameha Schools on Cooke Street on the inside, that's a private space, make no mistake."
Like most ThinkTech Hawaii programs, the forum features an enormous panel of experts:
George Atta - C&C DPP

Fritz Johnson - Architect

Ben Lee - former City Manager

David Miller - Architects Hawaii

Glenn Miura - CDS International

Tonia Moy - Fung Associates

Ian Sandison - Carlsmith Ball

Britney Taamu-Miyashiro - The Box Jelly

Carroll Taylor - Taylor, Leong & Chee

Scott Wilson - American Institute of Architects
Carroll Taylor, Jay points out, was the attorney "who saved Kapiolani Park," and Glenn Miura is credited with designing Tamarind Park, a.k.a. Bishop Square, in downtown Honolulu, "one of our rare successful public spaces."
Architects are well represented on the panel, but Britney Taamu-Miyashiro stands out. Although she works with a coworking space, Jay says her role is to represent the next generation.
"She's a young person, just got out of college recently... she has very strong feelings about public spaces in Hawaii, and she is going to make the charge," he says. "She's going to tell those guys what she and her generation want, and make demands on them."
The forum is sponsored by Hawaii Business Magazine, as well as the American Institute of Architects, Building Industry Association, Chamber of Commerce of Hawaii, Hawaii Convention Center, Energy Policy Forum, Grassroot Institute, and Outdoor Circle.
"We unleashed something with this program -- we found that people were very passionate about this," Jay adds. "I want to make people realize that we are like frogs in boiling water... the problem with public spaces is that they're getting eaten up around us and you don't realize it."
The forum includes lunch, and will take place on Thursday, May 21, from 11:30 a.m. to 1:30 p.m., at the Laniakea YWCA (1040 Richards St.). Registration costs $30 in advance, $35 at the door. Discounts include $50 for two people and $20 for students.
For more information, or to register via PayPal, visit ThinkTechHawaii.com.
Bonus: Check out Jay's column last week ("City must expand, embrace plazas, other public spaces") in the Honolulu Star-Advertiser, and listen to Jay Fidell preview the forum on the last episode of Bytemarks Cafe, from which much of this blog post was taken:
https://archive.org/download/public-spaces-thinktech/public-spaces-thinktech.mp3
Kakaako Agora photo courtesy Burt Lum/Flickr (Creative Commons).