Discover more from Hawaii Bulletin
Island innovation in focus. Hawaii-based science, technology, startups and entrepreneurs, featuring local leaders, creators, educators, and more.
Over 5,000 subscribers
Conference to Craft 'Schools of the Future'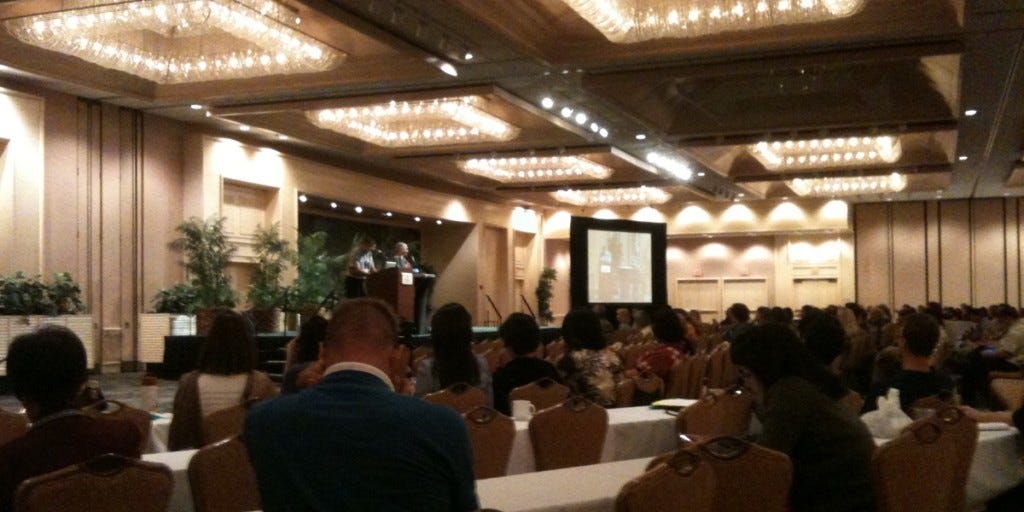 Next week, thousands of educational specialists and school administrators from across the state will come together to share their classroom innovations, discuss their challenges, and design new learning environments to help students succeed.
The seventh annual "Schools of the Future" conference is a broad collaboration among the Hawaii Department of Education, the Hawaii Association of Independent Schools, the Hawaii Community Foundation and the Hawaii Society for Technology in Education (HSTE), which is the local chapter of an international ed-tech non-profit.
"The conference is probably the largest gathering of educators in the state with more than 1,300 educators attending from public, private, charter, and parochial schools," says Mike Travis, past president of the HSTE. "The conference is an opportunity for teachers to showcase what they are doing in classrooms using different pedagogical strategies and the integration of technology."
This year's conference will also include the announcement of the winners of the third annual "ISTE Making IT Happen Award."
"The award is given to two educators in the state who demonstrate extraordinary commitment, leadership, courage and persistence in improving digital learning opportunities for students," Travis explains. "The spirit of the Making IT Happen award supports our vision of a world in which all learners thrive, achieve, and contribute."
There are more than 80 breakout sessions aligned along a number of conference tracks, including project- and design-based learning, mobile learning strategies, early childhood, arts integration, and multimedia, gaming, and simulations. The conference will also feature a "next generation library" workshop, and three special "playgrounds" set up for attendees to get hands on with some new educational technology tools in the areas of robotics, digital media production, and early childhood learning.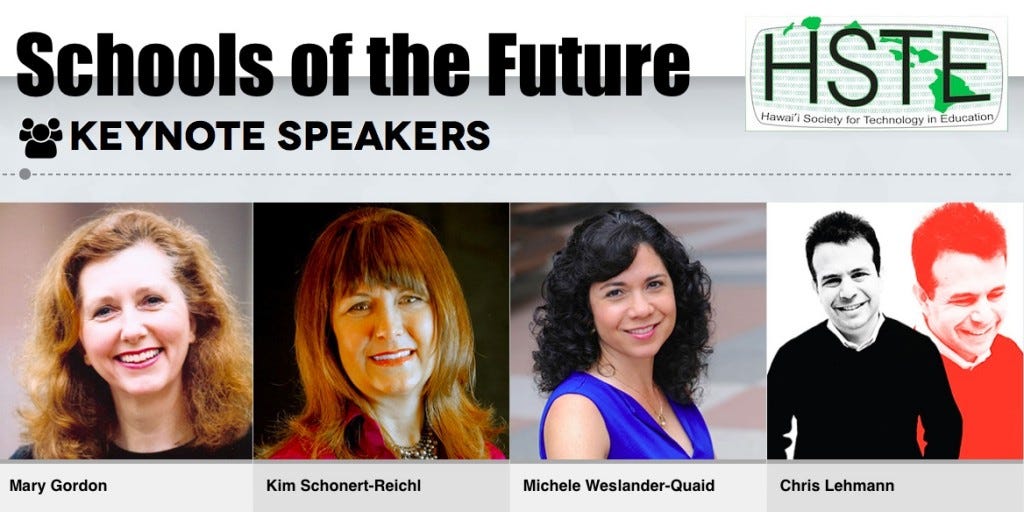 And across the two-day event, there are several notable keynote speakers:
Additional featured speakers include Maya Soetoro-Ng (Ceeds of Peace), Neil Scott (The Makery), Bob Lenz (Buck Institute of Education), Dr. Chip Donohue (The Erikson Institute), Dr. Jack Shonkoff (Harvard University) and Rosetta Lee (Seattle Girls School).
The "Schools of the Future" conference anchors Hawaii Education Week, and is bookended by the third annual Hawaii Education Leadership Summit (featuring "Deeper Learning" experts and authors Monica Martinez and Dennis McGrath) and the third annual EdCamp Hawaii (organized by Kamehameha Schools and held at Punahou School this year, but already sold out).
The main event will run Tuesday, Nov. 3 and Wednesday, Nov. 4 at the Hawaii Convention Center, with online registration priced at $275 for one day or $450 for both days. For more information, visit the Schools of the Future conference website, visit HSTE.org, or connect with the society on Facebook or on Twitter.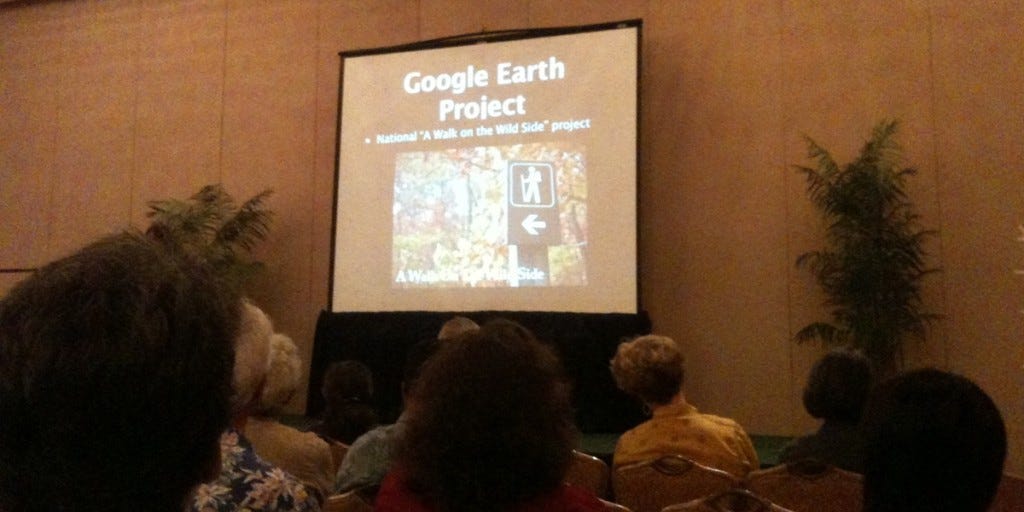 Photos courtesy Burt Lum on Flickr.