'The Fuel Film' Comes to Hawaii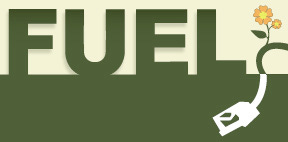 An award-winning documentary on America's addiction to oil and the promise of alternative energy is coming to Honolulu. "The Fuel Film" (formerly "Fields of Fuel") will be screened one night only, this Friday at the Blaisdell Concert Hall.
The film follows director and activist Josh Tickell as he travels around the country, uncovering the massive influence of the oil industry and profiling a number of innovative and promising solutions to "repower America." The documentary includes appearances by celebrities like Julia Roberts, Woody Harrelson, and Willie Nelson, as well as Sen. Barbara Boxer, Robert Kennedy Jr., and Richard Branson. It won the Audience Award at the 2008 Sundance Film Festival.
Tickell is a big fan of algae as a renewable resource... a promising area of development in which Hawaii could easily excel. (Local biotech company Kuehnle Agrosystems is banking on it.) He told the Honolulu Weekly that the Honolulu screening of his film will afford him time to visit and collaborate with many of Hawaii's alternative energy experts.
Admission is $10, and you can buy tickets for the 6:30 p.m. showing at the door or buy tickets online via Ticketmaster. There are also $100 "VIP tickets" available, and feature a reception with director Josh Tickell at Downtown restauant in the Hawaii State Art Museum. For more information, call (800) 745-3000.
Check out the trailer below: