Discover more from Hawaii Bulletin
Island innovation in focus. Hawaii-based science, technology, startups and entrepreneurs, featuring local leaders, creators, educators, and more.
Over 5,000 subscribers
Gallery: Double-Threat Pitch-Off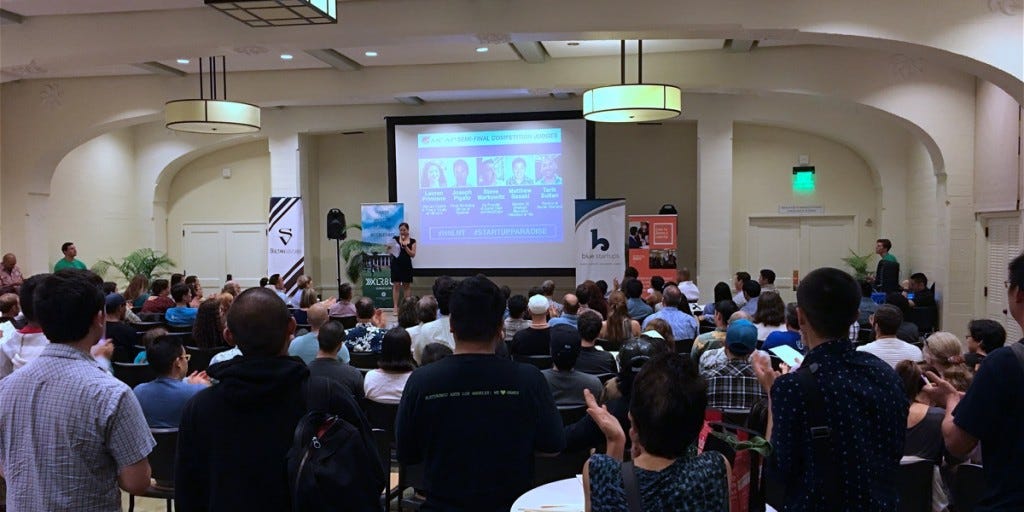 It was a standing-room crowd last night at the YWCA of 'Oahu for the "double-threat pitch-off," a joint event organized by Sultan Ventures and Blue Startups. The former brought the Small Business Administration's "InnovateHER" competition to Hawaii for the first time, and the latter hosted the regional finals of the international Mobile Challenge Asia Pacific. Two sets of startups pitched their companies and concepts to two sets of judges as well as to more than 200 people in attendance.
The "InnovateHER" judges named Edutunes (pitched by Jenny Fixman Kramer) and JetSetESL (pitched by Bianca Tubolino) as their winners, while the MCAP judges crowned BlueSpotPark (pitched by Lina Smith), Huedoku (pitched by Gabriel Mott) and iFirst Medical Technologies (pitched by Luke Joseph).
Attendees also used glow sticks and jars to vote for "people's choice" winners Ho'olu Pacific (pitched by Keith Sakuda) and Fresher.
Below are select photos from the pitch-off. Click on any of them to see the full gallery.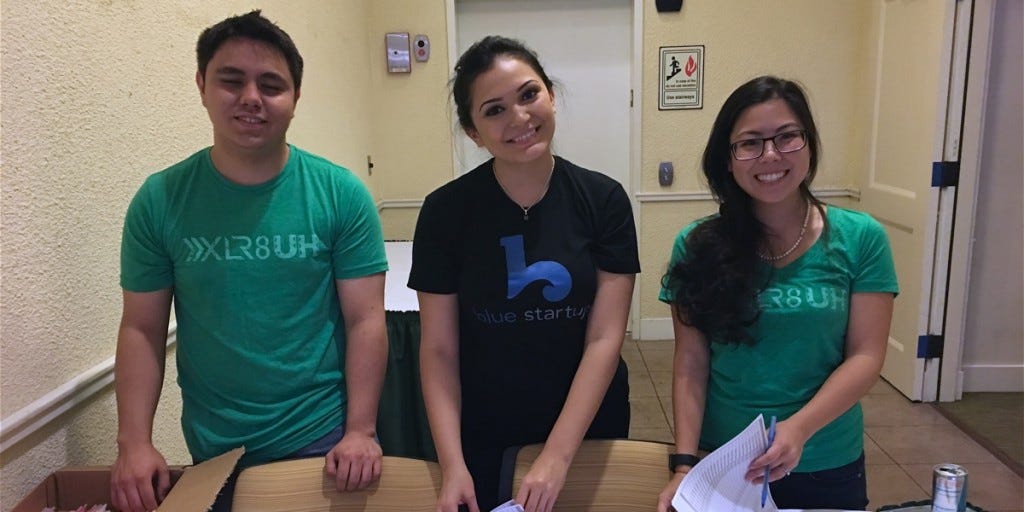 The registration desk team from Blue Startups and XLR8UH.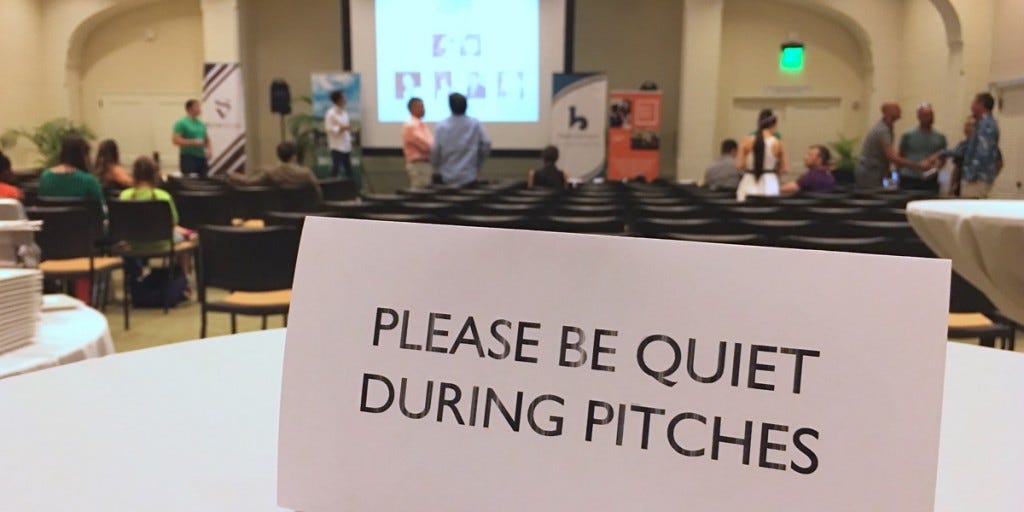 Anticipating a lot of animated conversations in the back of the room, organizers were prepared.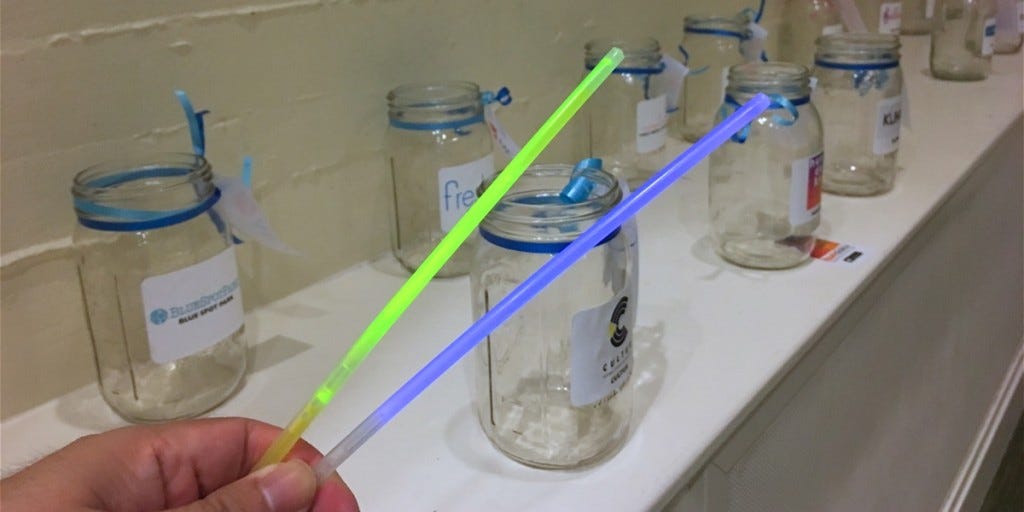 Each attendee got two glow sticks (one for each competition) to vote for their favorite presenters.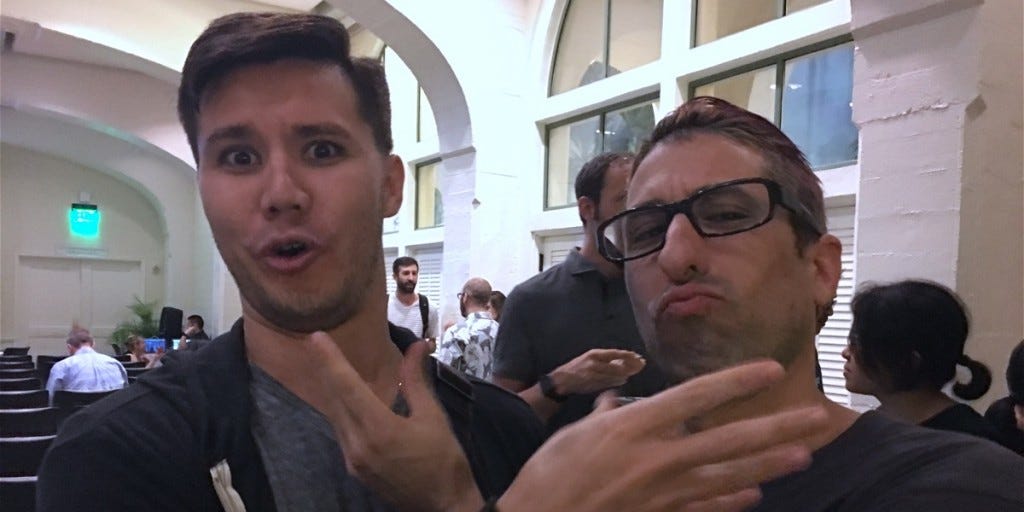 Recent Dev League graduate Bryan Butteling and recently shorn Dev League cofounder Jason Sewell.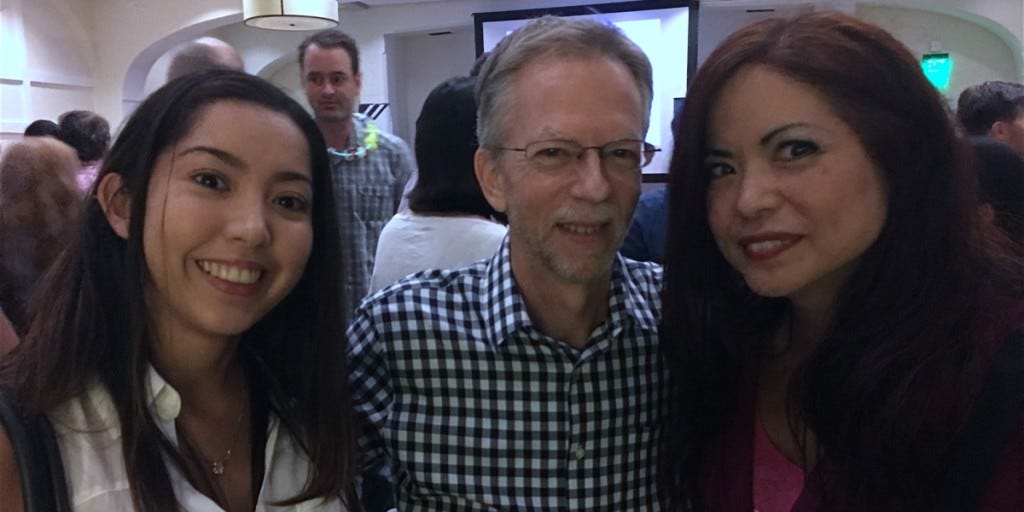 Fellow Ka Leo survivor Ruth Shiroma (right) and her husband Norm Foster with a friend.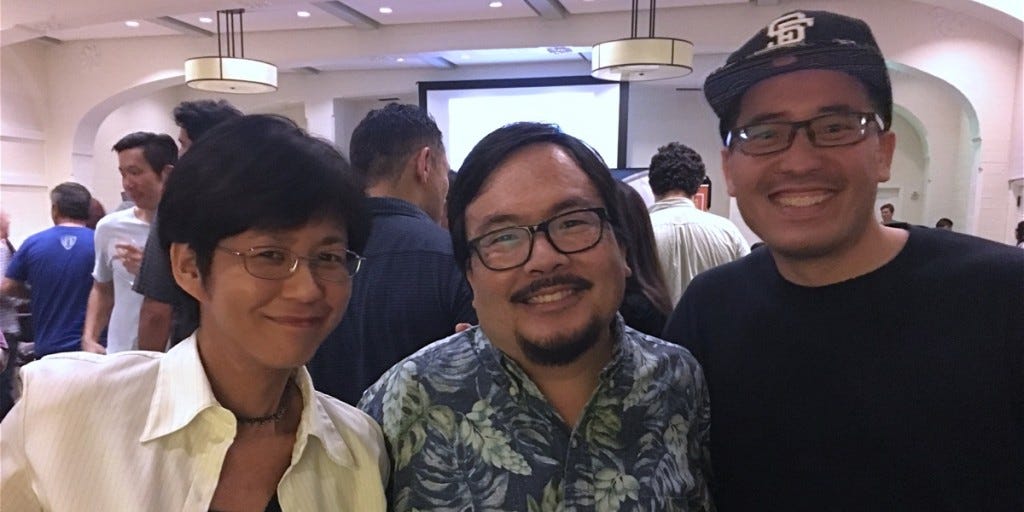 Two globe-trotting tech evangelists, Yuka Nagashima and Eric Nakagawa, unexpectedly in town.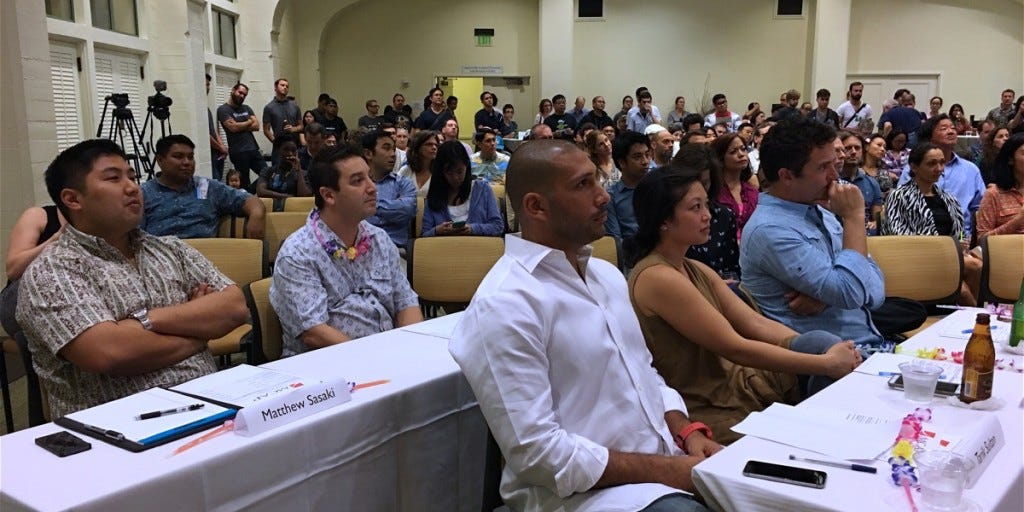 The MCAP judging panel included Steve Markowitz, Joseph Pigato, Lauren Primiano, Matthew Sasaki, and Tarik Sultan.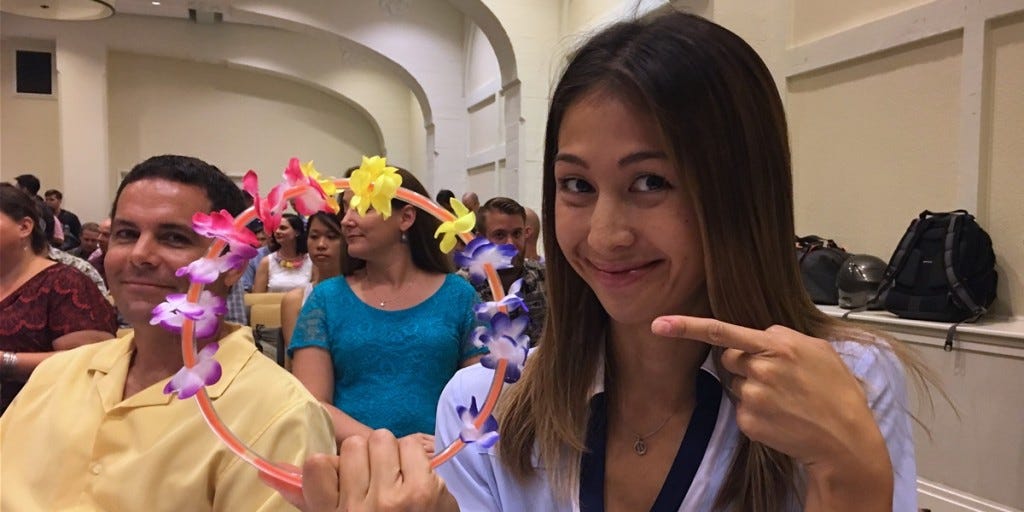 A familiar face, Nicole Velasco, serving on the InnovateHER judging panel with Steve Haumschild.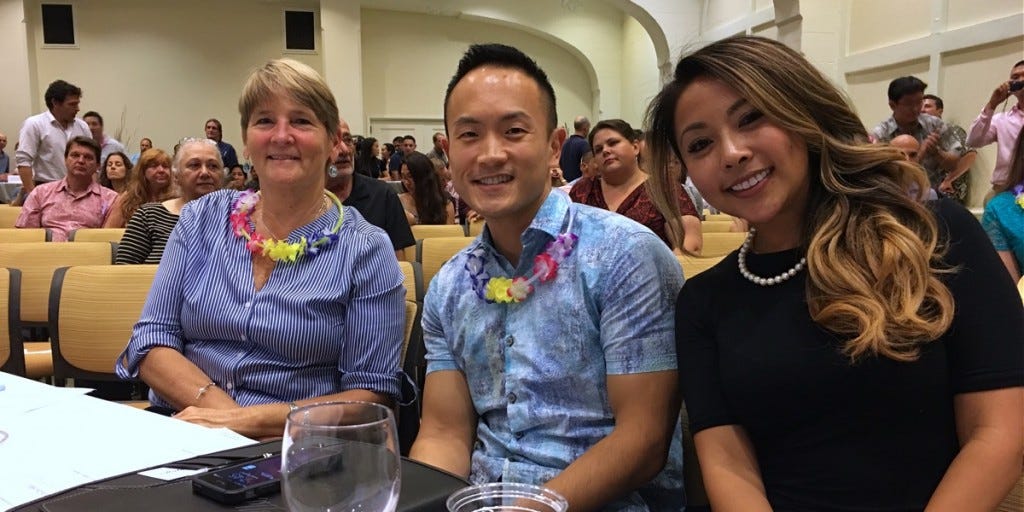 InnovateHER judges Denise Esposito, Daniel Chun, and Tiffany Tanaka.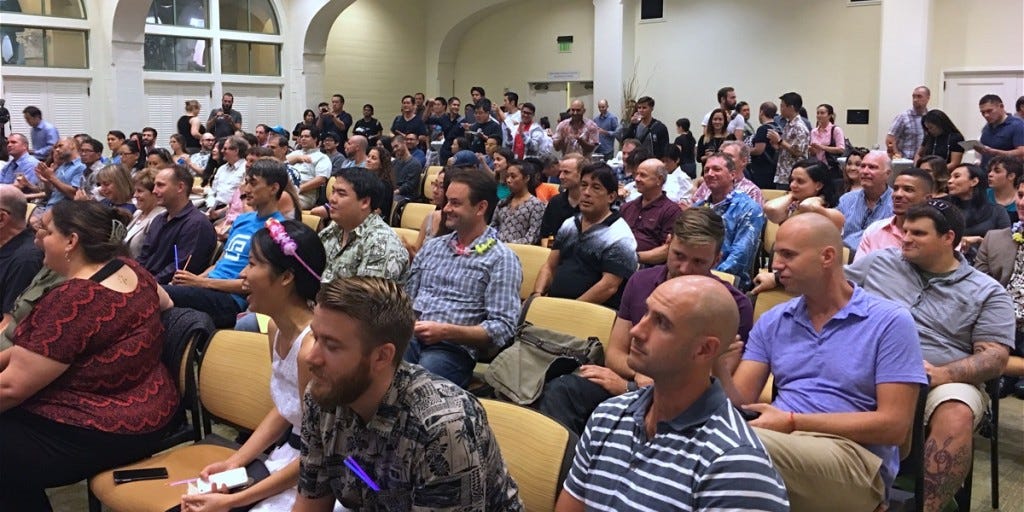 More than 200 people turned out for the joint pitch-off at the YWCA of 'Oahu in downtown Honolulu.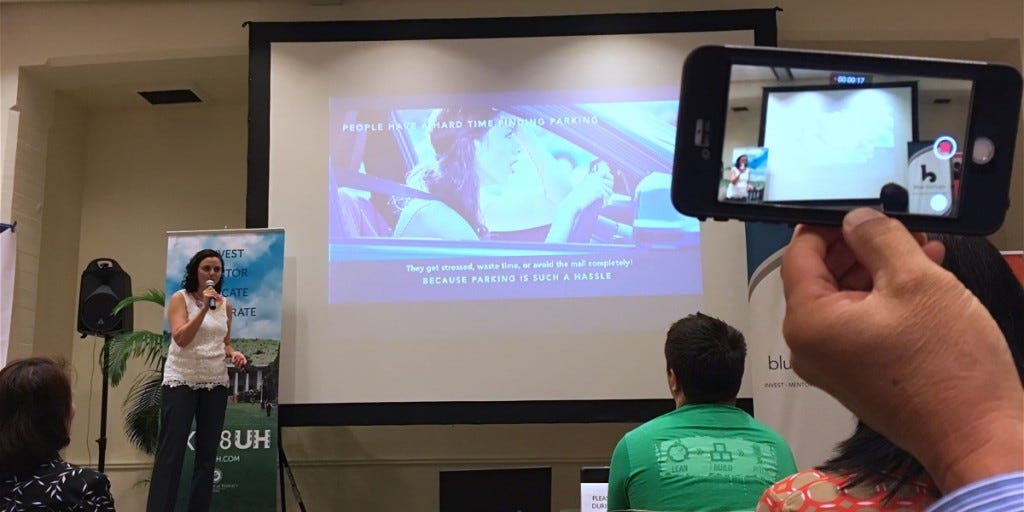 Of course I'm partial to current Blue Startups cohort teams, like BlueSpotPark (soon to be rebranded).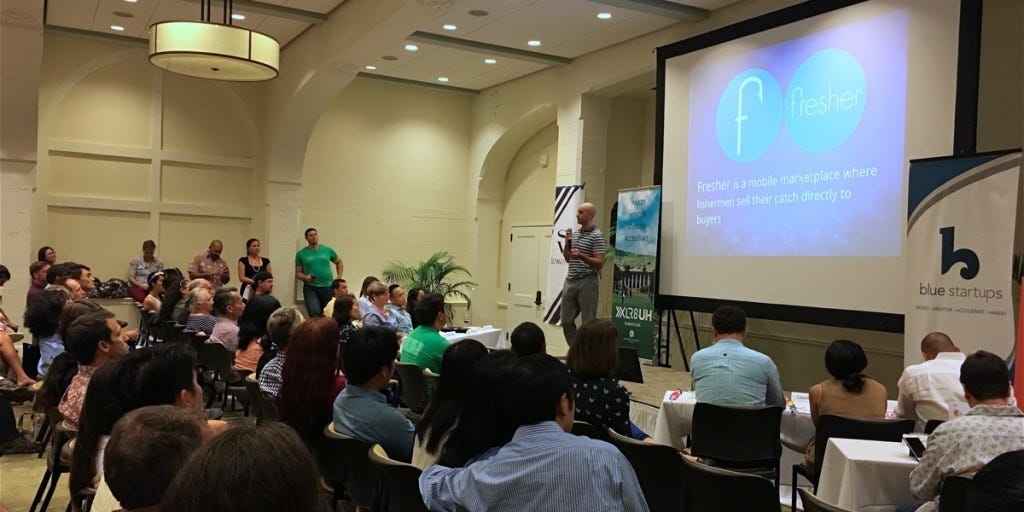 Fresher, another Blue Startups family member, has already caught on among local fishers.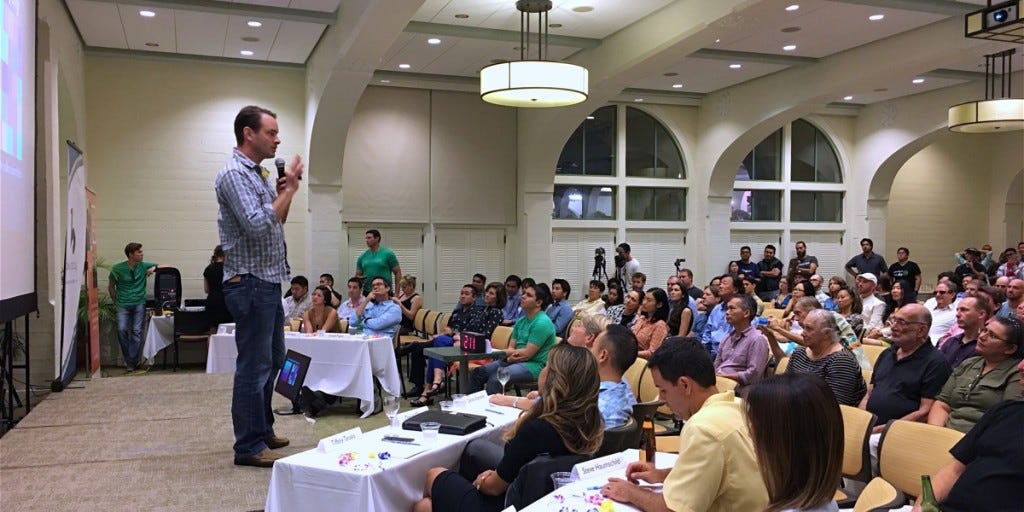 Huedoku's Gabriel Mott previews an upcoming new feature, custom photo puzzles.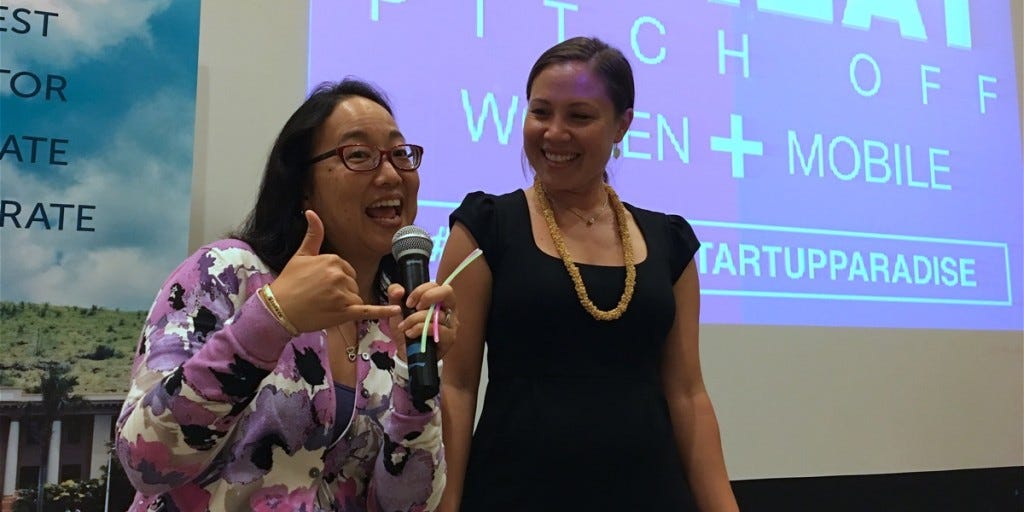 Cindy Matsuki of the HTDC joined Meli James on stage to preview other upcoming tech events.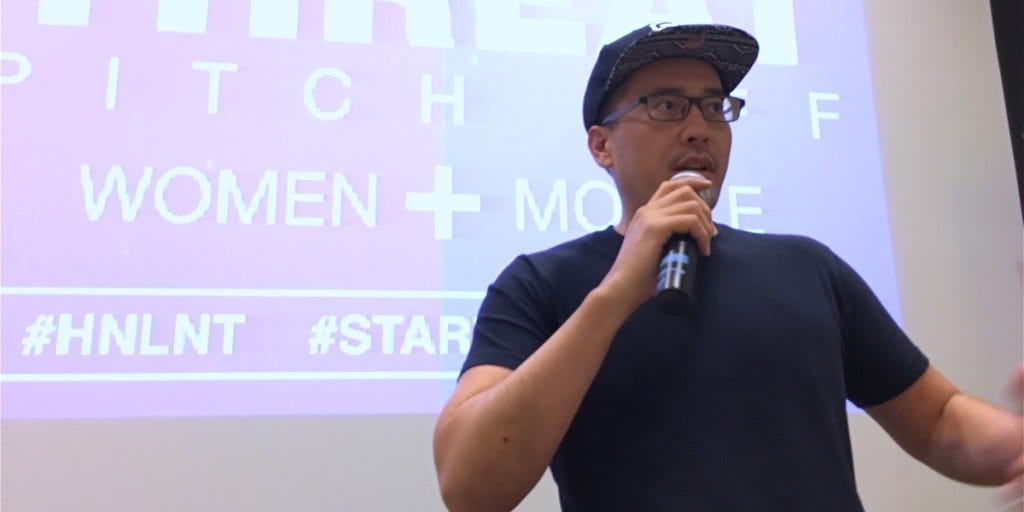 Eric Nakagawa offered any mobile app startups in attendance to see him for opportunities in Silicon Valley.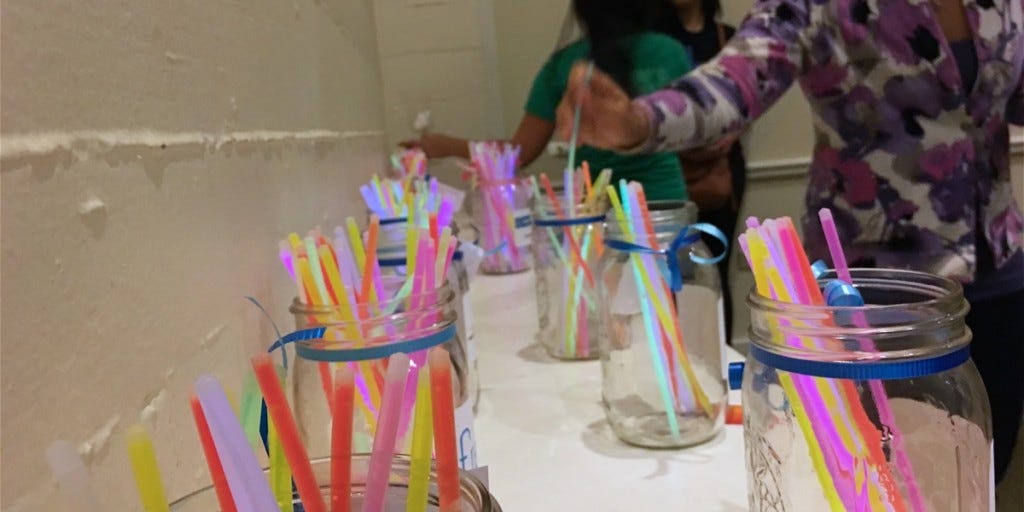 Audience voting via glow sticks and jars to pick "people's choice" winners of the evening.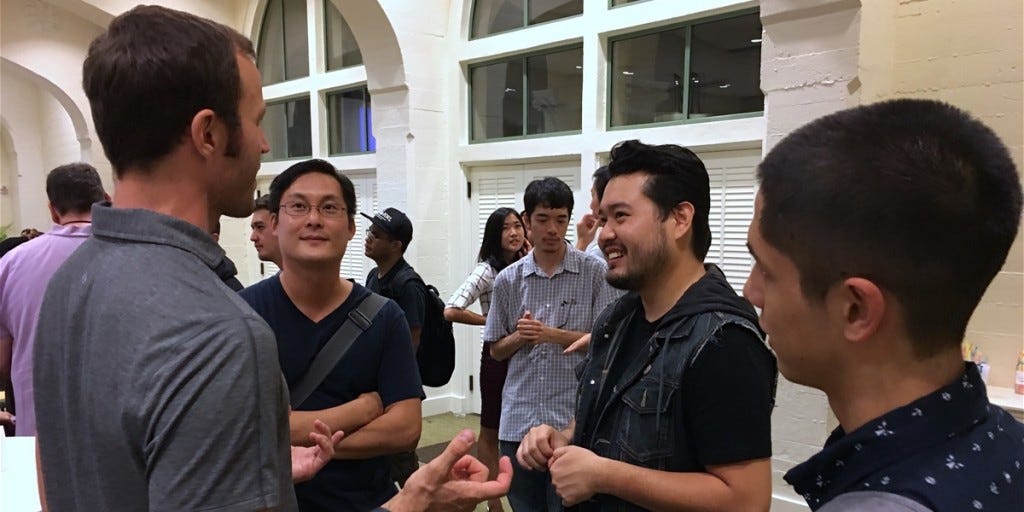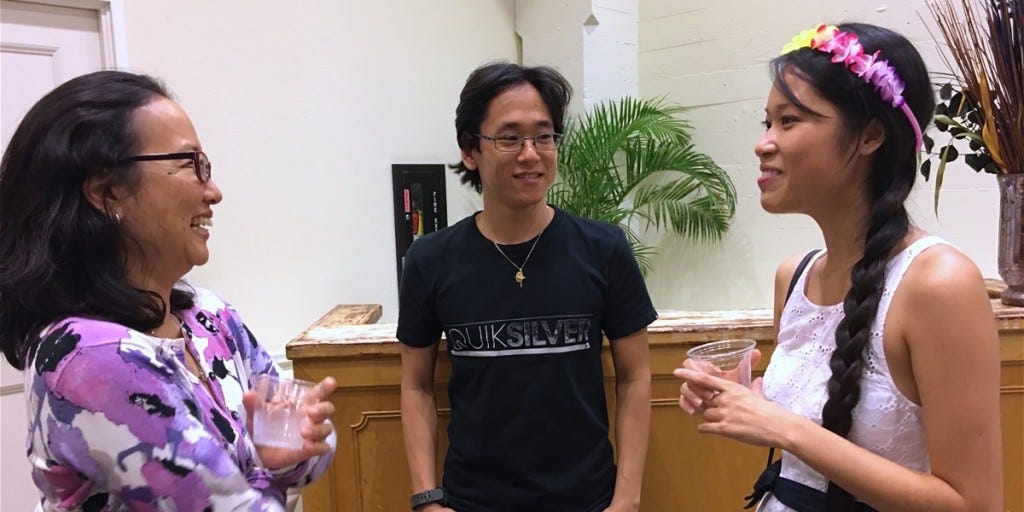 Entrepreneurs, developers, and makers of every stripe turned out to talkstory.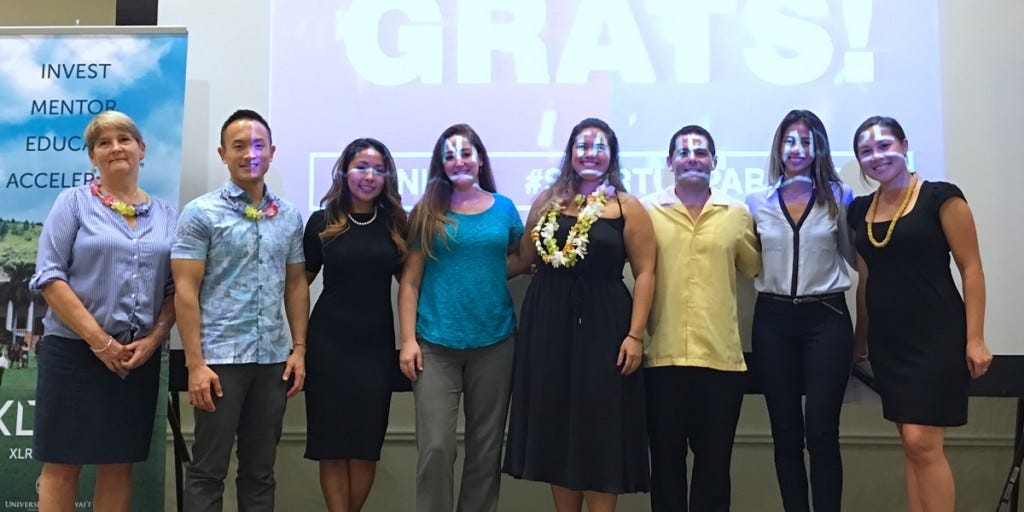 InnovateHER challenge winners and judges, plus Meli James, who brought everyone together under Honolulu New Tech.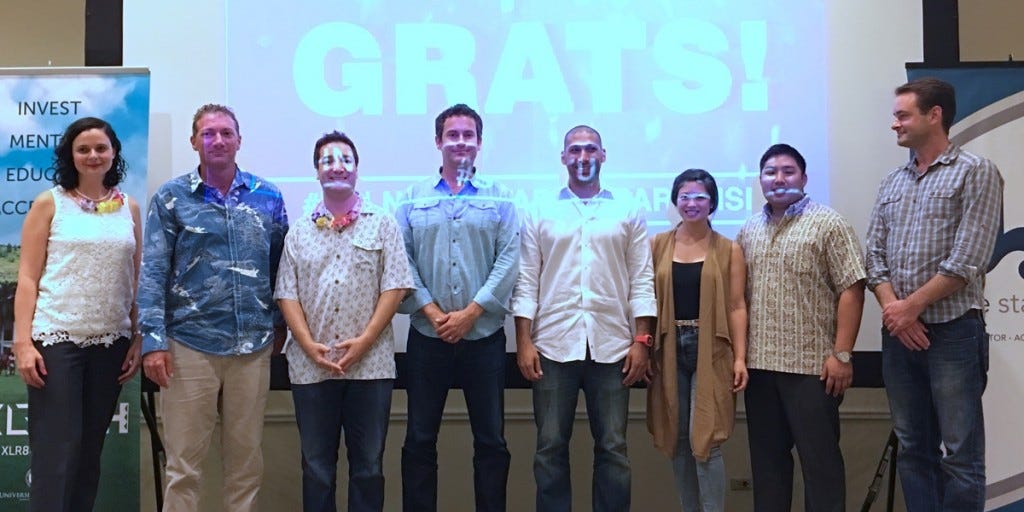 MCAP winners and judges. The projector added a little something extra to stage photos.
You can see my full photo gallery from the event on Flickr or on Facebook.