Several Hawaii accelerators simultaneously seeking startups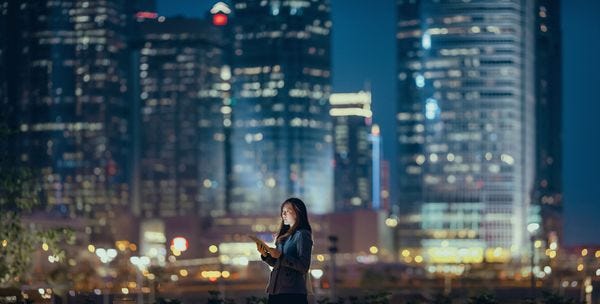 Do you use Telegram? I'm experimenting with a Hawaii tech channel to share links and news related to Hawaii's innovation ecosystem. Join here, or just send me a message here!
It's uncommon for the planets of our solar system to align — once every 5,300 years or so, or every 100 years if you'll settle for six of them. It's also uncommon, though perhaps not exactly rare, for many of Hawaii's accelerator and business programs to be recruiting for their upcoming cohorts at the same time.
Have an idea and a business plan and need funding? Check out XLR8HI's preX investment readiness program. Launched a startup with traction, but looking to go to market and scale quickly? Blue Startups may be for you. Is your startup looking to tackle climate change, with a prototype and pilots in place? The Elemental Excelerator is looking for big thinkers like you.
Alas, Mana Up closed applications for its seventh cohort last month, and will notify selected companies in April. So instead, I'll tell you about KūHana, a different program to help local businesses level up.
Blue Startups Cohort 14

Hawaii's longest-running accelerator program is looking for its 14th cohort, and just extended its application deadline to April 1 — next Friday.
(Full disclosure: Smart Yields, an ag tech startup I cofounded, was part of Blue Startups' Cohort 6, and I'm part of its 170+ strong mentor network.)
Blue Startups is looking for scalable technology, SaaS (software as a service), web and mobile companies primed to go to market, particularly in the areas of travel, tourism, and sustainability. Headquartered in Hawaii, the accelerator epitomizes "east meets west," and is perfect for startups looking to address both North American and Asian markets.
Even with those specialties, however, Blue Startups notes that it is open to "accept applications from all companies with driven founders and global ambition."
That said, extra points go to female founders and founders from diverse backgrounds, and to international founding teams.
The 13-week program (June 13 through September 9) will again be a hybrid of in-person and remote sessions, culminating with a week in San Francisco for a demo day and to build investor connections.
For a 2 to 6 percent equity stake, Blue Startups invests $25,000 into each company admitted to the program and has up to $75,000 in additional follow on investment available for companies that meet certain milestones, for up to $100,000 in funding.
The program also provides mentorship, consulting, various benefits and perks, including a bunch available through Blue Startups' membership in the Global Accelerator Network, altogether providing over $1 million in free services.
Blue Startups was founded in 2013 by Henk and Maya Rogers of the Tetris Company and Chenoa Farnsworth of Hawaii Angels, and has been a leader in the Hawaii innovation economy, sponsoring and participating in pretty much every tech community event.
To get a taste of the Blue Startups community, you can attend two webinars being hosted this week. Tomorrow, March 22 at 1 p.m., tune into "Hawaii's Innovation Ecosystem - The Next 10 Years." Then at 1 p.m. on Thursday, March 24, join "Scaling Up Climate Tech & Sustainability."
Elemental Excelerator Cohort 11

The Elemental Excelerator is meanwhile on the hunt for startups with a prototype and a solid track record, as well as with a mission to change the world for the better.
Described as a "nonprofit VC," the Elemental Excelerator focuses on six areas of sustainability: food and agriculture, water, energy, mobility, nature-based solutions, and circular economy solutions.
For its 11th cohort, applications are due Friday, April 8, 2022, and they are specifically seeking startups focused on three sectors: climate resilience, zero carbon, and the built environment.
Those preferences aren't hard requirements, however. Elemental Excelerator notes that it is interested in any applicant that offers "transformative teams and technologies, areas ripe for innovation, and where we can make the most impact."
Elemental Excelerator offers two levels of programming: a "Strategy Track" offering $300,000 to help companies strengthen their core growth strategies, and a "Project Track" offering $600,000 to support the deployment of a commercial project.
The "Project Track" package increased by $100,000 for this cohort, aimed at fostering community partner engagement, and to prioritize projects deployed in Hawaii and California.
"As a Hawaii-based organization, Elemental is seeking technologies that will help push Hawaii's decarbonization and climate goals," the website notes. "There is an emphasis on funding at least two projects here at home."
Like Blue Startups, Elemental Exclerator is also trying to recruit applicants with founders and executives from traditionally excluded populations.
Founded in 2012 as the Energy Excelerator, has now funded more than 130 portfolio companies, over 20 of which have seen successful exits. Among its notable Hawaii companies are Bikeshare Hawaii, Blue Planet Energy, Farm Link, Hawaii Ulu Cooperative and Shifted Energy.
Like Blue Startups, Elemental Excelerator is hosting webinars to provide more information on its program. You can register for "What Investors Aren't Telling You" on Thursday, March 24, at 8 a.m., and "What it Means to be an Elemental Portfolio Company" on Wednesday, March 30 at 9 a.m.
Apply to Elemental Excelerator here!
XLR8HI PreX Cohort 4

If you're at an earlier stage of your entrepreneurial journey, don't worry. XLR8HI, backed by Sultan Ventures, has a program designed to get you ready to find funding, or to join an accelerator program.
Applications are now being accepted for the fourth cohort of preX, an intensive, virtual, four-week investment readiness and business scaling program.
PreX is explained as providing "help for companies, small businesses, and entrepreneurs who want to get to 'X' but don't know how to get there – where 'X' can be launching or pivoting your business, obtaining funding, rapidly increasing customers, or getting into accelerator programs."
XLR8HI was founded in 2012, according to Sultan Ventures venture associate Katarina P. Matayoshi, though one of the first major initiatives was XLR8UH, a "proof-of-concept center and venture accelerator" organized in partnership with the University of Hawaii in 2014. The UH-affiliated program hosted six cohorts through 2019 before Sultan Ventures returned its focus on its independent program.
(UH reportedly launched Ideation Studio@UH this week, but details are hard to come by.)
The previous cohort of preX featured 19 companies, bringing the total number of alumni to more than 50 founders and over 30 Hawaii businesses, including GROUPD, Waimea Herb Company, Ai.Fish, and StudyDuck.
KūHana Cohort 7

I recently became a member of the Council for Native Hawaiian Advancement (CNHA), and learned about its KūHana accelerator. The next cohort is the seventh, and there will be two additional cohorts in 2022.
This program does not provide funding, and in fact costs $250 (with a 50 percent discount for CNHA members). But scholarships are available.
KūHana is an 8-10 week business plan development class for "local and Hawaiian-owned entrepreneurs" who have been in business at least a year, and less than five years. And that business needs to be registered and in good standing with the state. Nonprofits are also welcome, if they have a revenue generating model.
(If you don't yet have a business, CHNA offers free training seminars in collaboration with the Small Business Administration.)
The program is designed to help businesses clarify their business strategy through tools, technical assistance, and networking opportunities. The curriculum covers Hawaiian culture integration, market research, website and social media development, and tax strategy.
At the end of each cohort, participants will have a completed business plan, a polished pitch, opportunities to collaborate with fellow cohort members, one year of CNHA membership and eligibility for a discounted rate on a CNHA business loan.
Classes will be conducted over Zoom and are therefore open to participants on any island. They are held twice or three times per week in the evening, usually 5:30 to 8:30 p.m.
The fifth cohort of KūHana included Kapena School of Music, Noho Nani Mai, LEIRA Organics, Guava Mama, Lā'au Piko, Kamāwaelualani Corp., and Wai Fidelity Studios.
Since its first cohort, KūHana alumni have raised over $611,000 in private equity, grants, pitch awards and loans.
The deadline to apply is Friday, April 1, and if accepted, the program kicks off Tuesday, April 5.
Banner image courtesy d3sign/Moment/Getty Images.