Discover more from Hawaii Bulletin
Island innovation in focus. Hawaii-based science, technology, startups and entrepreneurs, featuring local leaders, creators, educators, and more.
Over 5,000 subscribers
Hawaii Con Brings Sci-Fi Back to the Big Island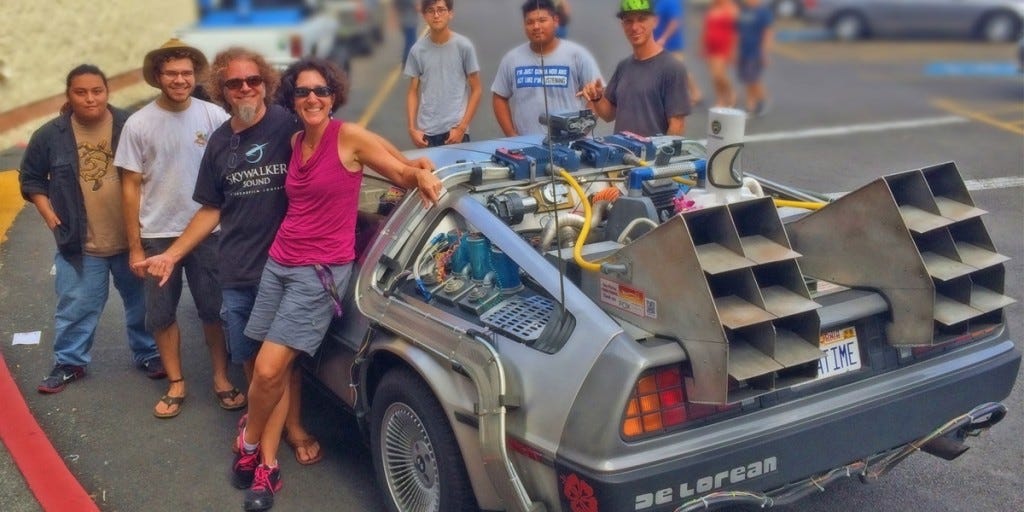 This weekend brings the second annual Hawaii Con, a sci-fi and fantasy convention that seemed like a long shot when it was pitched on Kickstarter in August 2013. Suddenly, it's one of the local incumbents in a crowd of other conventions staking out territory in the Aloha State.
But Hawaii Con sets itself apart from its peers. First and foremost, Kawaii Kon, its spinoff Comic Con Honolulu, the Amazing Hawaii Comic Con (a newcomer set to debut next weekend), Taku Taku Matsuri (sadly postponed from October) and Anime Matsuri (in November) are all held in Honolulu. Hawaii Con is held on the Big Island, positioning itself as a destination event that's aimed as much at people outside Hawaii as within.
Hosted at the Hapuna Beach Prince Hotel, hotel accommodations and special off-site "Adventure with the Stars" tours are a key part of the pitch. Last year, a pair of attendees decided Hawaii Con was a great place to get married.
And the stars featured on the program run the gamut of science fiction universes, including Star Trek, Stargate, Battlestar Galactica (and Caprica), and Babylon 5. They include Eugene "Rod" Roddenberry Jr., son of Star Trek creator Gene Roddenberry and CEO of Roddenberry Entertainment, Aaron Douglas, who played Chief Galen Tyrol on Syfy's Battlestar Galactica, and Patricia Tallman from Babylon 5 and Star Trek.
Creatives behind the scenes are also celebrated, from science fiction writers (like screenwriter Jane Espenson and author G. David Nordley) to comic book artists (like Bill Morrison and comics historian Trina Robbins). Indeed, local comic artist Sam Campos is also featured, and his "Pineapple Man" creation (previously featured here) is the Hawaii Con mascot.
YouTube stars and famous cosplayers are also on the agenda, as are actual scientists who were invited to talk about actual science. As you might expect, there will also be panel presentations, workshops, meet and greets, autograph sessions and photo ops. There will be lots of costumes and video gaming. And there will certainly be a luau dinner.
Although VIP passes sold out a while ago, four-day passes for the entire event are still available ($175.07 or $138.14 for kids ages 6 through 12), and a range of individual day passes are also for sale.
For more information, visit HawaiiCon.com, or get updates from the HawaiiCon page on Facebook. or by following @HawaiiCon on Twitter,