Discover more from Hawaii Bulletin
Island innovation in focus. Hawaii-based science, technology, startups and entrepreneurs, featuring local leaders, creators, educators, and more.
Over 5,000 subscribers
Civil Geeks: Hawaii Drone Business Opportunities Grow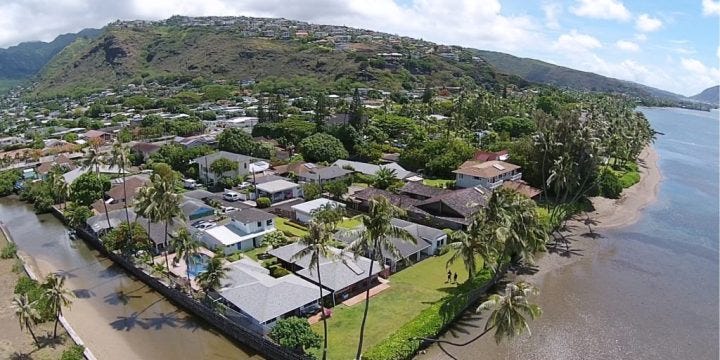 Though touched on in last week's "Geek Beat" morning news segment, I devoted today's Civil Beat "Civil Geeks" column to a deeper dive into the opportunities available to local businesses now that the FAA has finally announced its new rules for the commercial operation of Unmanned Aerial Systems (UASes), or drones.
I was able to interview several of my favorite drone experts, including accomplished aerospace engineer Ted Ralston, local entrepreneur Mike Elliott of Drone Services Hawaii (I think the last brick-and-mortar drone shop still standing), and aerial and underwater photographer John Johnson of One Breath Photo. They explain how the new Section 107 ruleset is different from the previous Section 333 waiver system, and how drone-based industries might evolve and grow.
You can read the whole column here: Civil Geeks: New Rules Open Hawaii's Skies to Drones
Photo: An aerial view of my dad's old beachfront house in Aina Haina by Michael Torres.