Hawaii Film Industry Gets New Link to Hollywood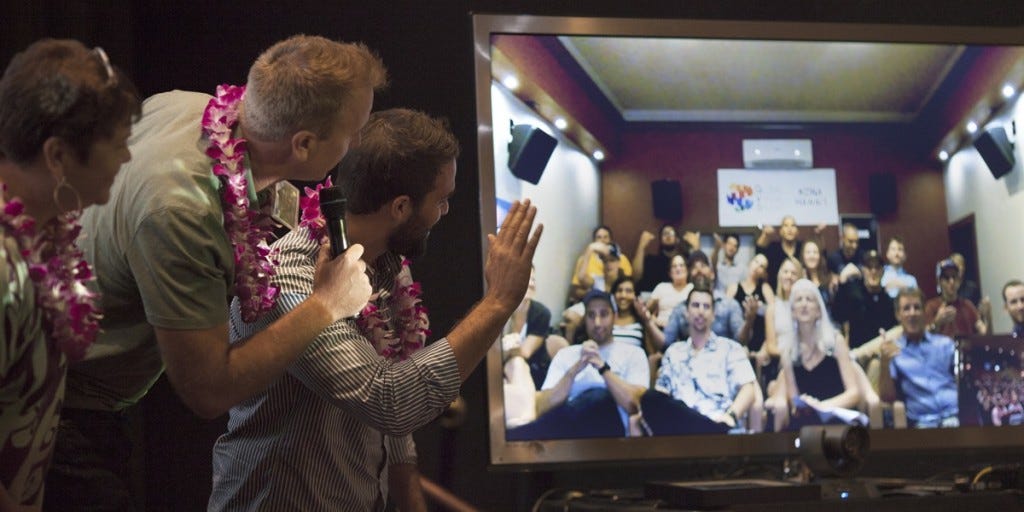 At one end, a group of state government officials, film industry leaders, and creative professionals were gathered at Honua Studios in Kona. At the other, a hundred of their Hollywood counterparts were assembled in Screening Room #5 at Warner Brothers Studios in California. Between them, a new multi-gigabit high-speed connection over a private fiber network that the state says will make Hawaii an even more attractive place for movie and TV production.
While Hawaii's film industry is doing well, powered by great scenery, diverse local talent, and tax incentives and rebates, it's still mostly seen as a filming location by outside production companies. Footage shot here is usually transported elsewhere to be edited, and when you're talking about massive amounts of content, "transporting" usually means putting film canisters or disk drives on airplanes.
Trying to send huge digital media files over typical networks simply takes a lot longer. And as ABC painfully learned in 2007 during production of "LOST," physical transport by plane can sometimes go horribly wrong.
So why not do that post-production work here, and keep some of those jobs in the islands? Gov. David Ige said in a statement that the new trans-Pacific broadband link could "potentially make Hawaii a hub for production and post-production."
The connection is managed locally by GVS Connect, a "new Hawaii-based technology company" that in turn is supported by $170,000 from the state's HI Growth Initiative. And there are two endpoints in the islands: the Global Virtual Studio facility on Hawaii Island, and at the International Trade Resource Center at at Pier 2 in Honolulu.
The state says that the fiber "connects Hawaii to Hollywood and more than 430 studios across three continents," but of course it didn't lay any new cable across the ocean. While the state has committed $25 million to build its own trans-Pacific cable landing sites in the hopes of encouraging more cables to connect in Hawaii (part of Act 143 signed by the governor in June), GVS Connect appears to be based on Sohonet, which was mentioned only in a list of partners' social media handles at the end of the official press release.
Sohonet has specialized in high-speed connectivity for film production for more than a decade. An August 2000 Forbes piece explained how its network facilitated the production of the movie "Chicken Run," moving data between Los Angeles and London. In a Wednesday post to Twitter, Sohonet described the ocean-spanning connection as a demonstration of its "ClearView" system.
https://twitter.com/Sohonet/status/654305765201719296
"With ClearView, there's no need to fly across the world for an editing session... [it's] is the next best thing to being there," the company says. "You'll get real-time feedback during editing sessions, even when the director or cinematographer is sitting 5,000 miles apart from the executive on the project at-hand."
And the state definitely sees this new high-speed data link as something that will benefit businesses beyond TV and film production.
"This type of service has the potential to boost our economy, and is a key piece of our effort to stimulate and grow technology and innovation companies in Hawaii," DBEDT Director Luis Salaveria said in the release. Added HSDC President Karl Fooks, "This type of private fiber connection is important to all entrepreneurs and represents another major milestone in our building of an entrepreneurial ecosystem in Hawaii."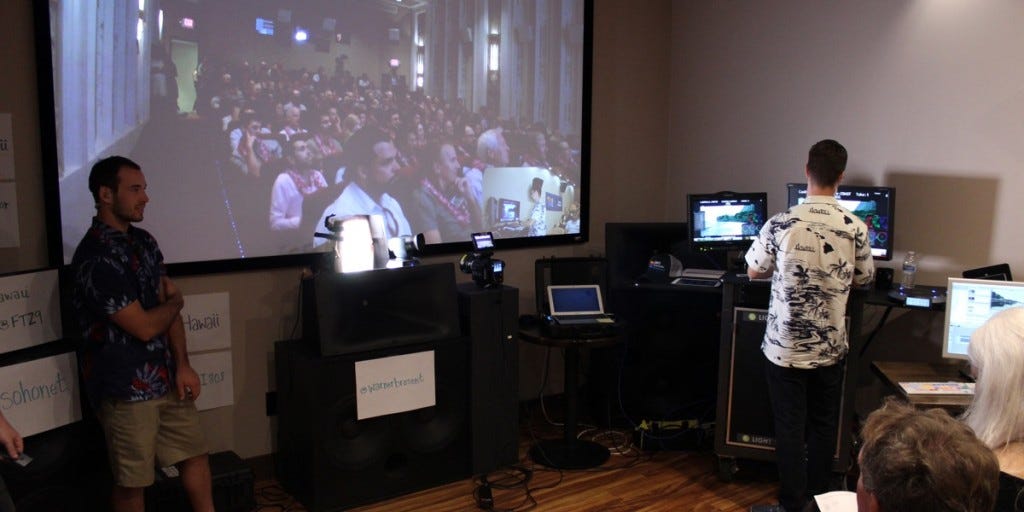 Photos courtesy Psalm Oines & Joel William Rogers.