Discover more from Hawaii Bulletin
Island innovation in focus. Hawaii-based science, technology, startups and entrepreneurs, featuring local leaders, creators, educators, and more.
Over 5,000 subscribers
Hawaii Group Buying Hitting Its Stride
My inbox runneth over with great deals.
Back in June, I noted how the group buying trend was taking hold in Hawaii. Tippr was launching in Honolulu, following in the footsteps of PlayHawaii, and competitors LivingSocial and industry leader Groupon were promising to launch here soon. My KIPO radio co-host friend Burt and I even did a group buying show in August to explore this fast-growing space.
As of today, Groupon, the biggest of these national outfits, has yet to set up shop in Hawaii. But LivingSocial went live earlier this month.
I was curious about how these companies would fare, so I subscribed to each to sample the deals they put together for local businesses.
Interestingly, while they all suggest daily deals, they don't all have a new deal every day. According to my inbox, LivingSocial is the only one that's managed a different daily offer... but LivingSocial is also the newest arrival in the market.
And not all the promoted businesses are local. Tippr distributed a deal for a California slipper maker, a Chicago-based electronics retailer, and the Rhapsody online music service. In the same vein, Groupon did send out one record-breaking national deal with Gap to Honolulu members, even though the city isn't yet live.
There's a raging debate over whether these group buying services are actually good for business. Groupon recently had to address a spate of reports from businesses that were overwhelmed or lost money due to its deals, the same day one of its photography deals was revealed to be a fraud. Even on our radio show, a couple of callers who ran their own businesses expressed doubts about the concept.
But for consumers looking to save money, the explosion of group buying services and the deals they promote are hard to resist.
As a sampling, here are today's deals: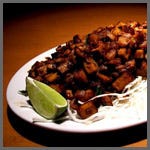 Sahlee's Barrio Fiesta Restaurant via Tippr: 50 percent off ($10 for $20) toward "yummy noodle dishes and much more! The menu changes daily, but is always home-cooked and incredibly good." Sign up for Tippr.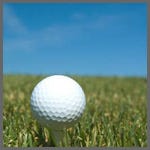 Pacific Golf Academy via LivingSocial: 50 percent off ($75 for $150) for "a 50-minute indoor private lesson, including a virtual golf simulation, swing analyzation, and use of Ping golf clubs." Sign up for Living Social.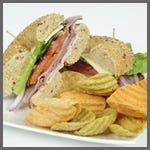 Fresh Cafe via Play Hawaii: 50 percent off ($10 for two $10 vouchers) for "tasty, and (naturally) fresh fare for you to eat and drink." Sign up for Play Hawaii.