Discover more from Hawaii Bulletin
Island innovation in focus. Hawaii-based science, technology, startups and entrepreneurs, featuring local leaders, creators, educators, and more.
Over 5,000 subscribers
Hawaii healthcare gets a $10 million boost

Infuse your social feeds with some Hawaii science, tech, and startups by following me on Facebook, Instagram, Twitter, and LinkedIn. You can also join my open Telegram group, or Slack server!
It was three years ago, well before COVID-19 ravaged the globe, that researchers in the College of Social Sciences at the University of Hawaii at Manoa began laying the groundwork for the Hawaii Health Policy Initiative, aimed at bringing together all the major players in Hawaii healthcare.
"The reality then was clear: Those focused on health policy issues in the state were operating in their own narrowly focused silos," they noted. "What if a single entity could attract more researchers with pertinent data, and enable them to share relevant information, including access to government-collected statistics?"
If so, the group reasoned, Hawaii health policy could evolve and adapt quickly, and ultimately lead to better healthcare for people in Hawaii and the Pacific.
That "dream premise" took a huge leap toward reality yesterday with the announcement of $10 million in committed funds to launch the initiative.
Breaking down barriers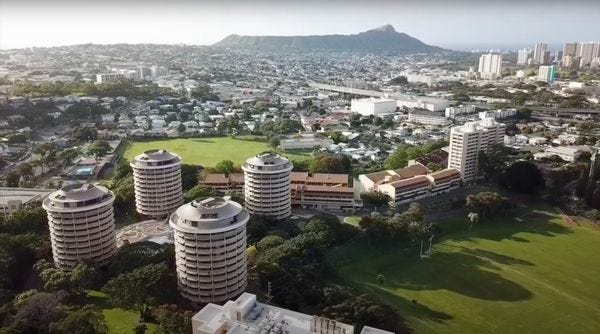 Hawaii is widely recognized as having the best healthcare in the country, its success attributed to a variety of factors, starting with its 1974 Prepaid Health Care Act, which required minimum standards of health care benefits.
But those benefits are not uniformly distributed or accessible, and Hawaii also has distinct healthcare challenges, from economic (high taxes and a shortage of doctors) to rising rates of obesity, diabetes, and tobacco use.
Health risks were especially high among those in poverty, a demographic that often overlapped with native Hawaiian ancestry.
"Hawaii and the Pacific region offer many unique factors that positively impact an individual's quality of life, from cultural strengths and strong community bonds to access to nature and greenspace," writes College of Social Sciences Dean Denise Eby Konan. "At the same time, our residents experience high rates of health disparities, illness and vulnerabilities."
And while Hawaii is home to a wide variety public and private sector healthcare institutions, they were frequently disconnected. And when it came to collecting and sharing health data, the institute's founders identified three main siloes:
Government entities, including but not limited to the state departments of health, human services, and education.

The University of Hawaii, including the UH schools of medicine, nursing, public health and social work, and in individual colleges and schools.

Foundations, health-care organizations and civic-minded companies that could fund health and economic research, but needed guidance as to where to direct that money.
Many of these siloes intersected with the College of Social Sciences, which regularly collected data with expertise on topics ranging from the well-being of individuals and groups to telecommunications.

Last January, during the pandemic, a virtual kickoff for the Health Policy Initiative was hosted by the college's research arm, the Social Sciences Research Institute (SSRI). UH faculty and staff met with healthcare professionals and government officials and policymakers.
Nearly two dozen speakers shared presentations on their health-related research topics, mostly focused on COVID-19. And much of the conversation focused on health research data.
"For example, most faculty have tons of data that they've used for their own purposes, and government has a lot of valuable data, too," explains SSRI head Jack Barile. "If there's a way to share that respectfully and ethically, the result may be greater access to data for the public good."
He said the initiative was formed around leveraging and sharing information with the larger goal of attracting more funding to Hawaii, and improving health policy and legislation within the state.
An infusion of funding

The university announced yesterday that the Hawaii Health Policy Initiative has received a $10 million multi-year funging commitment from the state Department of Human Services and its Med-QUEST Division, which provides eligible low-income adults and children access to health and medical coverage.
The news was framed as part of the university's larger UHealthy Hawaii initiative — an initiative within an initiative to leverage the UH system to improve health and health care in Hawaii and the Pacific.
The funds are only part of a planned expansion of projects that has been underway for several years and that totals more than $20 million over the next five years.
It also comes after significant partnerships with the private sector.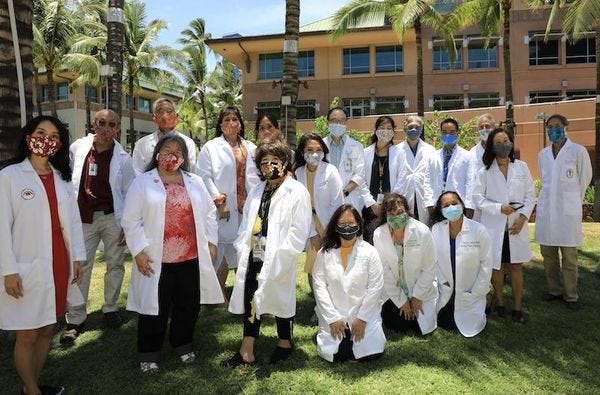 The HMSA Foundation donated $5 million to the UH Cancer center last year.
Last year, First Insurance underwrote a series of faculty research papers focused on the impact of COVID-19 on the health and welfare of island families.
And in January, HMSA donated $1 million to endow a professorship in health economics within the college's UHERO program.
"This endowment will enable the university to attract and retain the highest-caliber health economics faculty and advance research in the area of health economics," Konan said at the time. "This is a key part of a larger health policy initiative at the College of Social Sciences focused on improving the health care of Hawaii's people and economy."
Barile said he expects to see many more similar collaborations.
"As we build out the structure of the initiative, there will be funding areas of concern that naturally develop," he writes. "For example, we could look at food insecurity to identify existing gaps and barriers to food delivery service, or focusing on why people choose to get or reject vaccinations, and then building an effective mass media campaign to influence opinion.
"It is possible to break out of these historical silos."
Barile will lead the Hawaii Health Policy Initiative, which has a number of objectives:
Fostering collaboration between UH and government agencies to address emerging and chronic health issues.

Advancing understanding of the causes and consequences of poor health and wellness in Hawaii and the Pacific region.

Evaluating existing health and social programs to identify and recommend best practices.

Crafting innovative, research-supported policies and initiatives aimed at improving health and decreasing costs.

Building the capacity of the state's workforce and developing future health leaders to work directly with state departments and agencies.
Now hiring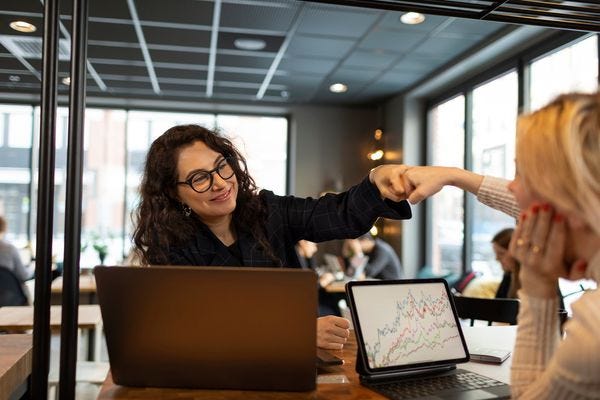 As word of the Med-Quest partnership spread, a friend gave me a heads up a couple of weeks ago: hiring was going to be one of the first priorities.
Sure enough, the Hawaii Health Policy Initiative will create two faculty positions as well as a number of technical and professional staff positions, the latter heavily data and IT focused.
Faculty Positions:
An assistant, associate, or full professor to serve as the academic visionary to lead and direct programs and projects. Candidates must be able to conduct applied research in federal, state and local public healthcare, health economics, or data science, and will be expected to publish in peer-reviewed academic journals, and serve as principal investigator on projects.

An assistant professor to oversee a portfolio of grants related to healthcare research and evaluation activities, leveraging health claims and related data. The position will lead health-related evaluation projects with a team of graduate research assistants and undergraduate interns to inform local and national health policy.
Staff Positions:
A project director to provide leadership for the strategic direction of data projects to enable data science, analytics, and information sharing.

Senior and junior data analysts to support research, analytics, programming, and reporting of healthcare administrative data.

Senior and junior data engineers to build data pipelines and implement Extract, Transform, and Load (ETL) processes.

Senior and junior IT and security analysts to implement and maintain a variety of information systems, including infrastructure, networks, security, and operations.

Senior and junior data governance specialists to develop, implement, and operationalize policies and processes and handle documentation.

Program assistant to support the pacific Basin Telehealth Resource Center (PBTRC).
You can find more details here, and if you're interested in applying, send an email to hpi@hawaii.edu.
'Now Hiring' image courtesy Johner Images/Getty Images.