Discover more from Hawaii Bulletin
Island innovation in focus. Hawaii-based science, technology, startups and entrepreneurs, featuring local leaders, creators, educators, and more.
Over 5,000 subscribers
iSpencer Saved My Wife's iPhone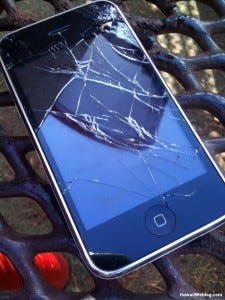 My wife got caught up in a stampede at Costco this afternoon, and her iPhone 3G landed on the concrete floor, screen first. It shattered, tiny pieces immediately lost forever. Impeccable timing for an iPhone disaster, with the iPhone 4 due out on Thursday. I had planned to get the iPhone 4 for myself, and she was happy to inherit my 3GS, so I was about ready to write it off.
Except it wasn't exactly a cheap gadget. And my daughter had been looking forward to being its next owner.
I remembered that one of my coworkers had recently stumbled across a small local shop that did iPhone repairs as well as helped with "jailbreaking" and "unlocking" them -- hacking the iPhone to run unapproved software, or to run on T-Mobile instead of AT&T. The name of the shop was iSpencer Hawaii, run by sole proprietor Spencer Machida.
My wife handed me her shattered iPhone at around 3 p.m. By 4 p.m., I'd found Spencer's website, which listed several repairs with prices, and offered an online booking form. Skeptical about just how "live" the site was, I requested the earliest available 3G screen repair appointment at 5:30 p.m. Ten minutes later, I received notification that my appointment was confirmed. Impressed, I headed into town.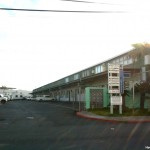 iSpencer Hawaii is located at 831 Pohukaina Street, off Ward Avenue next to Pipeline Cafe. The tiny shop is located in Suite E of Building A of Pohukaina Center, and it isn't very easy to identify. I'd just spotted a tiny Apple sticker on the window when Spencer opened the door for me. The walls were lined with iPhone accessories, and near the door, a desk covered with iPhone parts.
I gave Spencer my wife's shattered iPhone, and he immediately started pulling it apart. His website said a 3G screen replacement would take ten minutes, but he was done in four minutes. It happened so fast, I felt like I needed to stick around for a little more small talk so my trip would feel more worth the time. He said he uses new, not used, parts in his repair, and sure enough, the new screen looked great. I paid $80, thanked him, and headed home.
Three hours after my wife thought she'd lost her iPhone for good, she got it back, good as new.
Yes, I know, I could have fixed the screen myself. Parts can be had for cheap on eBay, instructions are all over the web, and the required tools seemed limited to a jewelry screwdriver and a suction cup. But it would've taken me a nervous hour or two, and I'd have to wait for the replacement screen. There are also several repair-by-mail services out there with prices closer to $50, but again, there's the wait. And sadly, the web is chock full of horror stories of eBay, Craigslist, and website scammers preying on frantic iPhone owners.
Spencer is a local guy you can visit in person, by appointment, and has obviously built a strong reputation for fast, friendly, quality work. He offers advice and help via e-mail, often for free. And he definitely made a believer out of me.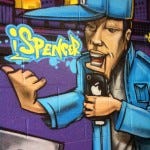 Cracked screen? Busted speaker? Hate AT&T but want an iPhone? Check out iSpencer Hawaii. And tell him Ryan sent you!