New Hawaii Podcasts Echo Rise of Indie Media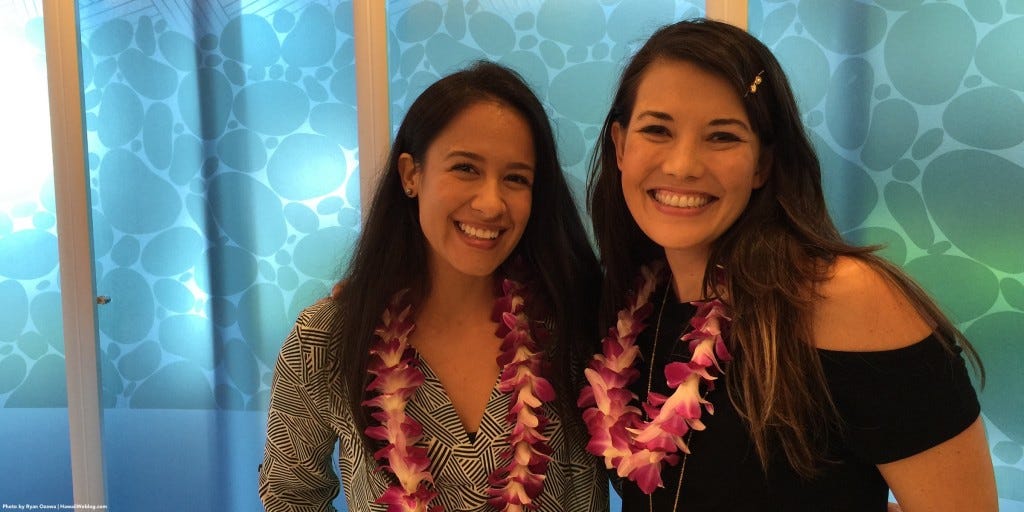 I'm delighted to see that new, independent, local voices are still emerging via podcasts. This year, two new island shows have caught my eye: Hot Better Pop, a personal development podcast launched last month by Kimi Morton and Pualena Pakele and Cabot, and the Hawaii Business Podcast, an interview and talk show from Trung Lam and Andrea Carr.
Some may chalk their emergence to the so-called "great podcast renaissance," except I think the medium has never gone away, and only gotten stronger.
Ten years ago, podcasting was definitely a niche technology. That's probably one of the reasons why it was attractive to geeks and early adopters, and how it came to be the hot topic at a local geek lunch on Feb. 15, 2005. The Hawaii Association of Podcasters was born that day, sparking an obsession that eventually led my wife and I into a whirlwind half decade of media making.
Of course, podcasting has been around long enough to be declared dead, then not dead, dead, and not dead again... all the while, listenership continued to grow, surpassed one billion subscriptions, and the medium celebrated its tenth anniversary healthier than ever. That's not to deny that recent smash hits like "Serial" have broadened the audience in a big way, but to declare a "golden age of podcasting" glosses over a lot of long-term, hard-won growth.
In fact, I was delighted to discover that Kimi, a fitness trainer and wellness instructor, was no jane-come-lately to the podcast world. When I met her at the "Mom-o-Rama" last month, where she and Pua spoke about prioritizing self care, she mentioned that she was a huge fan of "LOST" (her son's name is Sawyer, folks) -- and an avid listener of our "LOST" fan podcast, "The Transmission."
Hot Butter Pop has released five episodes so far, the last two covering a recent personal productivity conference in New York and an interview with Alice Inoue of Happiness U, which I blogged about last month. The Hawaii Business Podcast, meanwhile, has put the audio spotlight on local business and community leaders like Jon Yamasato of HiSessions (also blogged), Lori McCarney and Ben Trevino of BikeShare Hawaii, and Danny Chang of Wang Chung's.
These new voices have prompted a revival of the Hawaii Association of Podcasters, albeit more as a Facebook group (though I did update the website a little, since iPods aren't really a thing anymore).
In addition to Kimi, Pua, Trung and Andrea, members also include global podcasting powerhouse Todd Cochrane of Blubrry, and Geek News Central (1,033 shows and counting); Bruce Fisher of The Hawaii Vacation Connection and Lucky We Live Hawaii; Ben Hamilton, Jon Sucaldito, Kevin Richie of Aloha Broha; and James Mane, Chad Wago and Russel Kealoha of Guys With Issues.
Even better, the group includes people who are planning to launch their own podcasts. And if you are a local podcaster, or want to become one, I encourage you to join!

Bonus: A blast from the past! Here's a video of a Hawaii Association of Podcasters meetup in 2005, posted by early local podcaster Vernon Brown.