Student Workspace Opening in Kalihi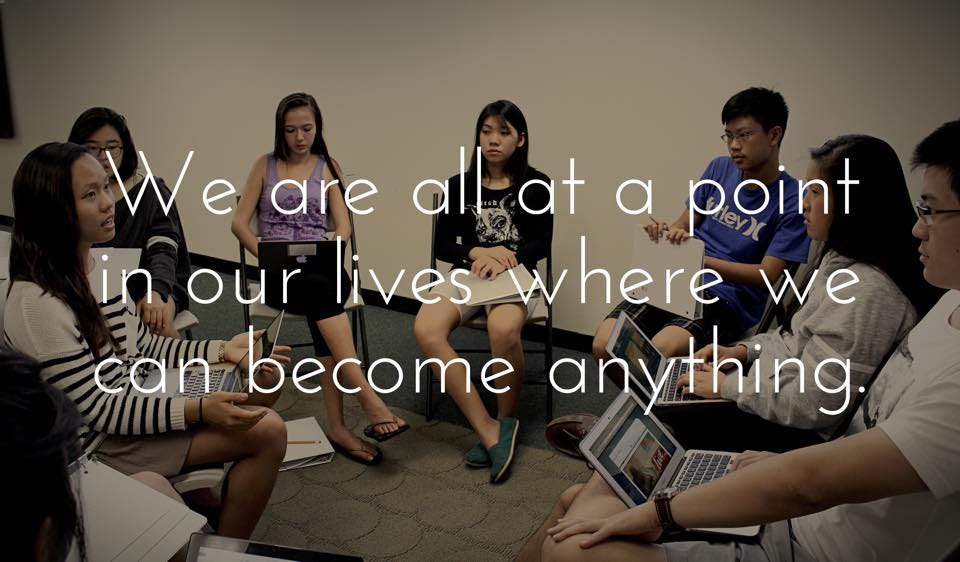 Honolulu will officially welcome its newest coworking space tomorrow, this one aimed at high school students. The Canvas is inviting the public to its "Opening Night" to show off its facility and share its mission, featuring speakers, performers, and "empowering activities."
The after-school student workspace is just off Kamehameha Highway near Pu'uhale Road in Kalihi, with its entrance on Laumaka Street. Part tutoring center, part gallery and performance space, and part internet cafe, The Canvas will be open from 4 p.m. to 7 p.m. While it started as a resource for students in Kalihi, tomorrow's launch follows a "Nightlight" preview event at The Box Jelly coworking space in October, marking its official availability to all students.
According to the website, The Canvas is a place outside the classroom where students can develop both their hard and soft skills with peers as well as student and teacher tutors. Regular events could range from slam poetry workshops to symposia to "Socratic discussions [to] promote intellectual safety." Ultimately, the goals are to foster critical thinking, creativity and innovation, and to "inspire students to take ownership of their learning."
Tutors at The Canvas include adult volunteers and graduate students, and are all trained in "design thinking."

The four co-founders of The Canvas are all in their teens: University of Hawaii at Manoa freshman Liezl Agustin, Punahou School senior Tiffany Chang, Moanalua High School senior Jessica Kim, and Punahou School sophomore Isabel Wong. And the leadership team is comprised of 21 students from various public and private high schools serving on committees dedicated to tutoring, event planning, journalism, videography and photography, and social media.
They in turn are guided and supported by the Center for Tomorrow's Leaders, a non-profit headed by Katie Chang, who grew up in Hawaii and graduated from Pepperdine University where she majored in Asian studies and history.
The CTL was founded in 2003 by Kelii and Patty Akina of Youth for Christ Hawaii, first under the YFC's umbrella before becoming a separate non-profit last year. It has a Fellowship Program and a Schools Program, and a reference council includes notable local leaders including former Lieutenant Governor Duke Aiona, former Honolulu mayor Mufi Hannemann, OHA trustee Oswald Stender, and Ulupono Initiative managing partner Robin Campaniano.
The Canvas won a $1,000 grant from the Aloha United Way, but Chang told the Pacific Business News that it plans to raise more money through additional grants, renting out the space, and a crowdfunding campaign.
The Canvas will be open from Monday through Friday from 4 p.m. to 7 p.m. To learn more, check out the website or follow The Canvas on Twitter, on Facebook, and on Instagram.
Photos: The Canvas on Facebook, Center for Tomorrow's Leaders website.