Hawaii Tech Events in April 2022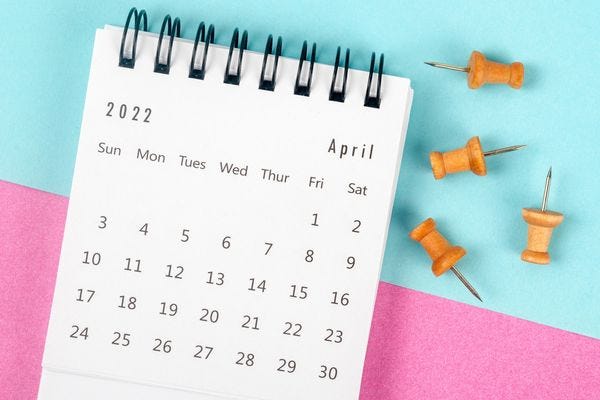 With the return of in-person gatherings (and continued virtual and hybrid meetups), I'll be highlighting interesting events each month. You can always find the latest updates at HawaiiCalendar.com.

April 1 & 2: Battlebots in Manoa
The public is welcome to witness the FRC Hawaii Regionals at the Stan Sherrif Center on Friday and Saturday. Qualification matches begin at 1:30 p.m. on Friday, continue at 9:00 a.m. on Sunday, with the playoffs set for 2:00 p.m. Younger kids can check out the FIRST LEGO League expo at 9:00 a.m. on Sunday. Award winners will go onto the world championships in Houston.
Related reading: Robots return to the arena this weekend

April 4: Caffeine, Filipino Fiends & Fun
The monthly Nerd Nite Honolulu meetup returns with a hybrid event on Monday, April 4 at 7:00 p.m., online and at Anna O'Brien's in Mo'ili'ili. This month's quirky presentations will cover "Caffeine Dependency in Graduate Researchers," a conspiracy theory behind Filipino monsters, and Type Two Fun on the 'Fun Scale.'

April 6: Cryptotaxapalooza
Cryptocurrency is cool. Taxes are not. I'll be hosting this just-in-time presentation on Wednesday, April 6 at 10:00 a.m. on how cryptocurrencies, NFTs, and various tokens are taxed. Our featured speaker is Steven Baum, partner at Friedman LLP, which specializes in digital currency accounting. Register here!

April 8: JEDI Training
Issues of Justice, Diversity, Equity and Inclusion (JEDI) exist in every field, including STEM, and in data science. The Hawaii Data Science Institute is hosting a panel on Friday, April 8 at 2:00 p.m. to discuss inclusion, allyship, algorithmic bias, data feminism, and other topics. The event takes place on the UH Manoa campus in Keller Hall 103, as well as on Zoom. For more information, call (808) 956-3503.

April 10: Astronomy for the Whole Family
My favorite STEM event of the year is finally back: the Institute for Astronomy Open House will be held on Sunday, April 10, from 11:00 a.m. to 4:00 p.m. at 2680 Woodlawn Drive. Hands-on exhibits, nerdy talks, LEGO, rockets, and more.
Related reading: IfA reopens its doors to the community

April 11-13: The Best Defense
Hosted by AFCEA International and AFCEA Hawaii, TechNet Indo-Pacific will be held April 11-13, 2022 at the Hilton Hawaiian Village. The theme is "From Data to Dominance," which makes sense for a conference focused on government and military strategy. Sessions cover communications, information technology, intelligence and security. Registration is $195, but free or discounted for students, teachers, government and military — see site for details.

April 12: Boost Business on Facebook
People don't just connect with people on Facebook. 1.6 million users are also linked to a small business on the platform. Learn how to reach them through Facebook advertising and get tips on running an advertising campaign from Lance Roylo of Hello Momentum on Tuesday, April 12, from noon to 2:00 p.m. Register here!

April 14: Data Analysis 101
The Hawaii Women in Technology Meetup Group will cover the steps and stages of data analysis in a project, from data collection to cleaning to analysis to visualization to presentation. The event will be held on Thursday, April 14 from 6:00 p.m. to 8:00 p.m. on Google Meet, and you must register to receive the link. Register here!

April 22-24: Anime Lovers Unite!
Frequently sold out, KawaiiKon returns after multiple postponements. It's a three-day convention that celebrates Japanese anime, manga (comics), and all facets of Japanese culture. It takes place over three days, from Friday, April 22 to Sunday, April 24 at the Hawaii Convention Center. There's an expo floor filled with local crafts, a video game room, panel discussions and featured guests. Registration is $67 for three days.
These are just the highlights for April 2022! Other Hawaii Calendar events include a street photography workshop, a Civil Beat meetup on Maui, and a presentation by former Hawaii Governor Linda Lingle.
Calendar photo illustration courtesy Pakin Songmor/Getty Images.