Hawaii Tech Events in June 2022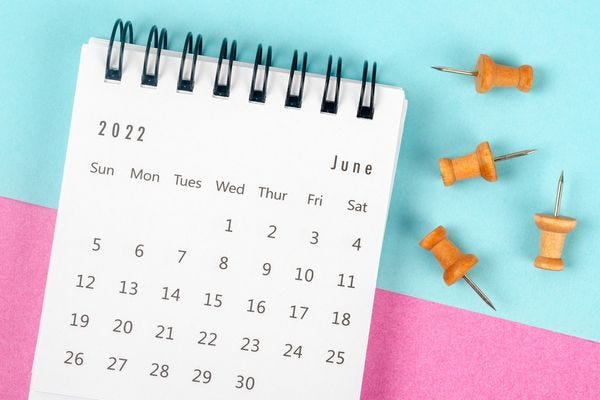 Looking to learn something new, or meet new people? I highlight interesting in-person and virtual events each month, and you can always find the latest updates at HawaiiCalendar.com.

Friday, June 3 @ 4pm: Big Island Tech
The first Big Island Tech Meetup will be hosted virtually (link sent upon registration). The mission? Meet other techies and help build the local community. How can we bring in remote jobs and create local opportunities? Program includes introductions, news, jobs announcements, and an open "Tech in Hawaii" conversation. Free. Register here!

Saturday, June 4 @ 8am: Product Photography
The latest in a series of webinars and workshops designed to help Hawaii's businesses get started with their online business or enhance their e-commerce and digital marketing initiatives. Lance Roylo of Hello Momentum and Laura Wigod of Mana Means team up for this full-day workshop, hosted at the Entrepreneurs Sandbox in Kakaako. $50-$60. Register here!

Tuesday, June 7 @ 2pm: Base Bots
Students ages 7-12 are invited to put their STEM skills to the test with Meeper Bot challenges, every Tuesday in June at the MCBH Library. Siblings and caregivers are encouraged to attend and work as a team. Please bring your own phone or tablet to download the Meeperbot app. (If you don't have a device, the library can provide a limited number of them.) Participants must have base access. Free. Register here!

Wednesday, June 15 @ 12:00pm: Entrepreneurship
Olin Lagon is a serial social entrepreneur, innovator, and community organizer, currently focused on clean energy and STEM education. He founded multiple companies and nonprofits. He holds multiple patents and his designs and inventions have been adopted by Global 1000 companies across five different industries. Free. Register here!

Thursday & Friday, Jun 16 & 17: Design Thinking
The 11th annual Design Thinking Hawaii Bootcamp spans two half-days and provides a human-centered team-based process to create the future. Presented by Oceanit and the Public Schools of Hawaii Foundation, this event is delivered statewide via Zoom (login will be sent after you register). Free for teachers and students, everyone else $265. Register here!

Thursday, June 16 @ 6pm: Cybersecurity
(ISC)² Hawaii is excited to host its Summer Mixer, free for Hawaii's cybersecurity professionals, enthusiasts, students and guests. Come and meet your local chapter members, network with professionals in your field, and enjoy some ono food! Event will take place at the Halsey Terrace Community Center (620 Pool St., Honolulu, HI 96818) near the airport. Register here!

Friday, June 17 @ 1:30pm: Drones
The Hawaii Geographic Information Coordinating Council (HGICC) is hosting a workshop in downtown Honolulu covering the basics of FAA regulations and licensing requirements, current UAS platforms, and an overview of sensors. After the event, we will reconvene for a pau hana. The workshop is free for members, $10.00 for non-members. Register here!

Wednesday & Thursday, June 22 & 23: More Cybersecurity
C5 is an acronym for Command Control, Computers, Communications, and Cyberdefense. The inaugural C5 Forum Hawaii brings together a number of like-minded associations to share the latest intel and explore partnerships. Registration is free for members of any partner association, and for anyone with a .mil, .gov, or .edu (including @k12.hi.us) email address. All others, $55 per day. Register here!

Wednesday & Thursday, June 22 & 23: AgTech
Local farmers and their farms are critical to food sustainability, and technology can help us get there. Hilo is hosting the first international Tropical AgTech conference to bring together key global leaders in agricultural technology and spur innovation to address the urgent food system problems in the tropics. $200. Register here!

Thursday, June 23 @ 9am: More Entrepreneurship
Dawoon Kang is the co-founder and Chief Dating Officer of Coffee Meets Bagel, a leading dating app with millions of users worldwide. Dawoon founded the company in 2012 along with her two sisters Arum and Soo Kang. The sisters were on a mission to create a dating app that would go beyond "swiping right" and instead give everyone a chance at love. Free. Register here!

Monday-Thursday, June 27-30: Even More Cyberecurity
LocoMocoSec is a single-track product security conference for everyone from C-levels to the hungry entry-level engineers. This event draws in a focused, high-end audience actively seeking information on how to make meaningful security changes in a modern development environment. $75 and up. Register here!
If you attend any of these events, please let the organizers know you found them via Hawaii Bulletin. Know of a great gathering in July? Please tell me about it!
Calendar photo illustration courtesy Pakin Songmor/Getty Images.