Hawaii Tech Events in May 2022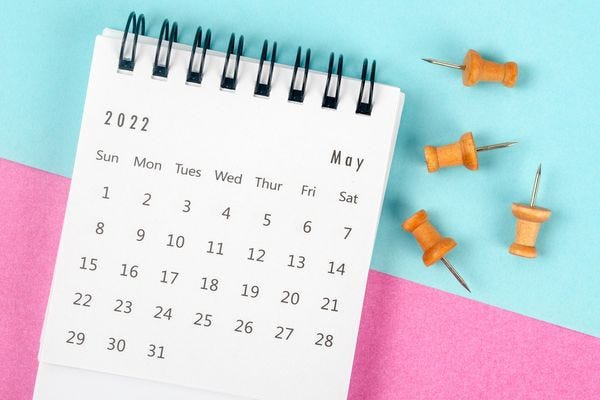 In-person gatherings are back, and virtual and hybrid meetups are going strong. I'll be highlighting interesting events each month, and you can always find the latest updates at HawaiiCalendar.com.

Tuesday, May 3 @ 6pm: Blockchain basics
Have you heard the terms "Web3," "Blockchain," or "Smart Contract" but didn't know where to go to learn more? Local developer Clint Oka, newly minted local rep for Chainlink Labs, is hosting a "Blockchain for Beginners" presentation at Treehouse Coworking in Kahala. Information, networking, food, drink, and Chainlink swag are promised at this inaugural Chainlink Hawaii meetup. Details here!

Tuesday, May 3 @ 7pm: Golem v. Gollum
The monthly Nerd Nite returns to Anna O'Brien's (2440 S Beretania St.) at 7 p.m., but also streamed online (password besquare). Talks include "A Golem, Golem, Gollum, and The Golem," an exploration of the popular Jewish folktale, by Lev Gerstle, "The Theory of Nothing: Why Nothing Is Always Something" by Mitchell Kirsh, and "Optical Illusions: Can You Trust Your Own Eyes?" by Marisa McDonald. Details here!

Wednesday, May 4 @3pm: ServiceNow automation
The TRUE Initiative invites you to the Entrepreneurs Sandbox in Kakaako to explore how low-code workflow automation can help any business. The two-hour app engine workshop will feature a live 'low coding' session that takes you from an idea through implementation via ServiceNow. Details here!

Wednesday, May 11 @ 10am: Capitol critique
In this final event in Civil Beat's "Civil Cafe" series, reporters Kevin Dayton and Blaze Lovell will be joined by Sen. Donna Mercado Kim, Rep. Della Au Belatti, and Sen. Gil Keith-Agaran to recap the 2022 legislative session. I'm hoping crypto will be on the agenda. The "Legislative Wrap-Up" will take place in Room 329 at the Hawaii State Capitol, although the discussion will be recorded and sent to everyone who registers. Details here!

Friday, May 13 @ 5:30pm: Mix it up
Darren Tom's Hawaii Entrepreneurs group is partnering with Treehouse Coworking to host a mixer for "like-minded people to connect, collab, and create business and networking opportunities" at its newly renovated location in Kahala. Admission includes one free drink from event sponsor Flying Embers. Tickets are $15 pre-sale, $20 at the door. Details here!

Wednesday, May 18 @ 8am: AANHPIs in focus
The U.S. Patent and Trademark Office is featuring Asian American, Native Hawaiian, and Pacific Islander Innovation and Entrepreneurship with a great panel featuring several speakers from Hawaii: Hoala Greevy (Paubox), Olin Kealoha Lagon (Shifted Energy), Mylen Yamamoto Tansingco (Cropsticks), Dilip Goswami (Molekule), Dr. Hyunwoo Yuk (SanaHeal), and Rakesh Srivastava (Innovative Prosthetics and Orthotics). Details here!

Thursday, May 26 @ 6 p.m.: That's no moon
Hosted by Kelly and Laurie, the Hawaii Women In Tech group on Meetup is a safe, supportive, and judgement-free space for women who have — or are pursuing — careers in tech. In this month's meeting, the group will learn about the importance of identifying objects in space. Each meeting also allows time to catching up on each other's careers and ad hoc topics anyone wants to discuss or get advice about. Details here!

Saturday, May 28 @ 10am: Nonprofit nerds
A newly formed SalesForce User Group for nonprofit organizations will hold its first meeting at the end of May. Organizer Ruby Menon promises monthly meetings with speakers, demos, skillsharing, and networking. "In our Nonprofit Ohana of dedicated professionals, we come together to share ideas, help each other, and make our nonprofits even stronger as we learn together." Join the LinkedIn group, and join the Trailblazer group and register for events here.
Did I miss your event? I definitely know I'm missing events on Kauai, Maui, and Hawaii Island. Please help me fill in my blind spots and tell me about them for next month!
Calendar photo illustration courtesy Pakin Songmor/Getty Images.