Six to Spend Year Together for Space Study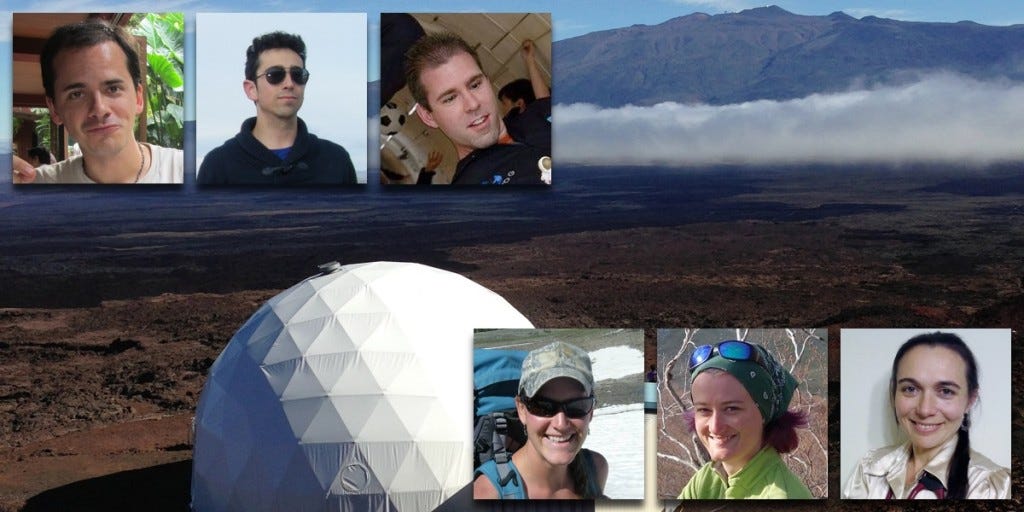 This is the true story of six strangers picked to live in a remote, high-elevation geodesic dome, work together, and have their lives monitored to find out what happens when people stop being polite, and start getting real.
Well, not really. But the ongoing series of long-duration space simulation experiments conducted on the slopes on Mauna Loa sure sound like a setup for a reality TV show. But the participants in the Hawaii Space Exploration Analog and Simulation (HI-SEAS) program are, by design, unlikely to cause much drama. The whole point is to test and improve crew cohesion and performance during future space exploration.
Funded by NASA, HI-SEAS has already conducted two four-month missions and an eight-month mission at its site in an abandoned quarry at the 8,000-foot elevation of Mauna Loa. But the next batch of inhabitants will spend a full year in close quarters -- about 1,500 square feet of space -- with limited communication with the outside world (further delayed by 20 minutes to mimic the time it would take a message to reach Mars from Earth).
And while they will be able to venture outside the dome now and then, they will have to painstakingly don mock space suits for any extravehicular activity (a.k.a. "EVA").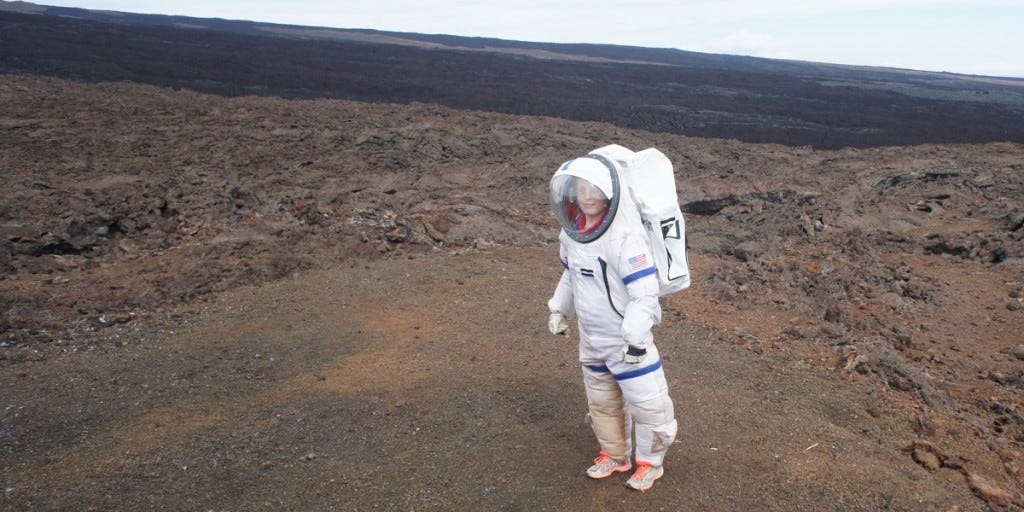 "The longer each mission becomes, the better we can understand the risks of space travel," said Kim Binsted, HI-SEAS principal investigator, in a press release. "We hope that this upcoming mission will build on our current understanding of the social and psychological factors involved in long duration space exploration and give NASA solid data on how best to select and support a flight crew that will work cohesively as a team while in space."
Team members will be monitored with cameras and motion sensors, track vital signs and other biometrics, take regular surveys and keep journals. Understanding how people work together in confined spaces for long periods of time is critical for future space travel: a manned trip to Mars would take three years.
Past missions have already generated volumes of data that HI-SEAS researchers are no doubt still sifting through. But there have been interesting anecdotal observations. Kate Green, who participated in the first mission, suggested that the best crew composition for a Mars mission would be composed entirely of women.
"The calorie requirements of an astronaut matter significantly when planning a mission: the more food a person needs to maintain her weight on a long space journey, the more food should launch with her," she wrote. "Week in and week out, the three female crew members expended less than half the calories of the three male crew members. Less than half!"
Food was a main focus of that first four-month stay, testing combinations of pre-packaged foods and meals that were prepared by the aspiring astronauts from different ingredients.
On Bytemarks Cafe, we had been following the HI-SEAS project from the beginning, talking about astronaut food when the first mission was still coming together. But HI-SEAS has rightfully captured the public's imagination, the most recent eight-month mission featured in the New York Times. And its participants celebrated their return to civilization in style, going skydiving as a unique way to re-enter the atmosphere.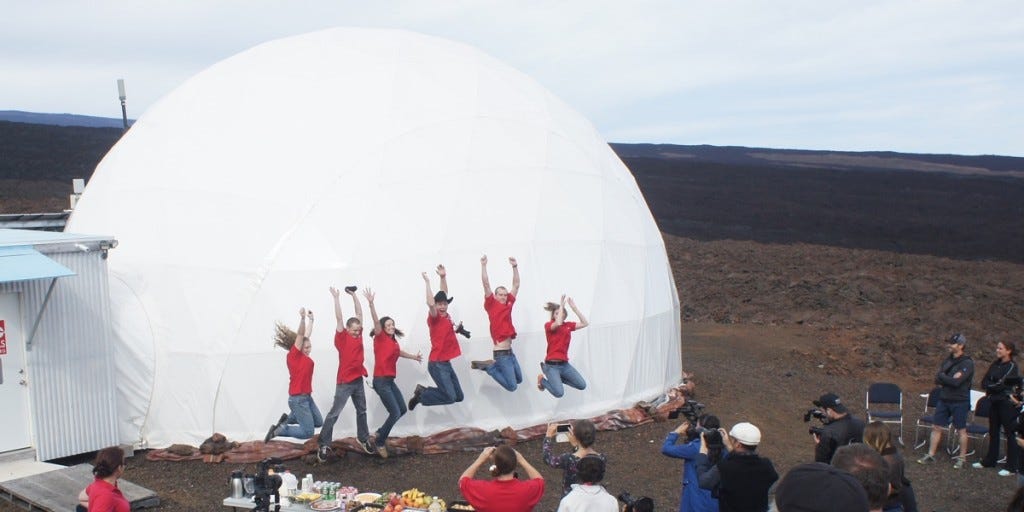 The 365-day mission begins on August 28, but HI-SEAS recently announced the names of the six participants who will live in the dome. They are:
Tristan Bassingthwaighte: A doctor of architecture candidate at UH Mānoa who is in the final stage of completing his master's degree in architecture from Tongji University in Shanghai, where he studied abroad for a year looking at human habitation in extreme environments. His doctoral work will involve designing a next generation conceptual Mars habitat.

Sheyna Gifford: A contributor to NASA educational websites, a medical writer, and an advocate of STEM education who has worked on research projects in astrophysics, neuroscience and psychology. She also worked on the HESSI satellite at Space Science Laboratories.

Christiane Heinicke: A German physicist and engineer who has worked on sea ice and worked with polar lights, metal melts and simulations of the Earth's mantle. She earned her master of science in geophysics from Uppsala University in Sweden.

Carmel Johnston: A soil scientist from Whitefish, Montana, whose research focused on the effects of permafrost thaw on trace gas emissions in peatlands. Her interest in global food production and sustainability will drive her research into food production in Mars simulation.

Andrzej Stewart: An ardent light aircraft pilot who previously worked at Lockheed Martin as an interplanetary flight controller. He's worked with the Spitzer Space Telescope, Mars Odyssey, MRO, MAVEN, Juno and GRAIL. He recently served as the flight engineer for the sixth mission of NASA's Human Exploration Research Analog (HERA).

Cyprien Verseux: A doctorate student at the University of Rome and an astrobiologist working on the search for life beyond Earth. He is also an expert in biological life support systems for Mars exploration, with the goal of making human outposts on Mars as independent as possible of Earth.
For more information on HI-SEAS, and to get updates as the new mission gets underway, visit HI-SEAS.org, follow @HI_SEAS on Twitter, or like the HI-SEAS Facebook page.