Discover more from Hawaii Bulletin
Island innovation in focus. Hawaii-based science, technology, startups and entrepreneurs, featuring local leaders, creators, educators, and more.
Over 5,000 subscribers
Gordon Bruce Fires Up 'Hibachi Talk'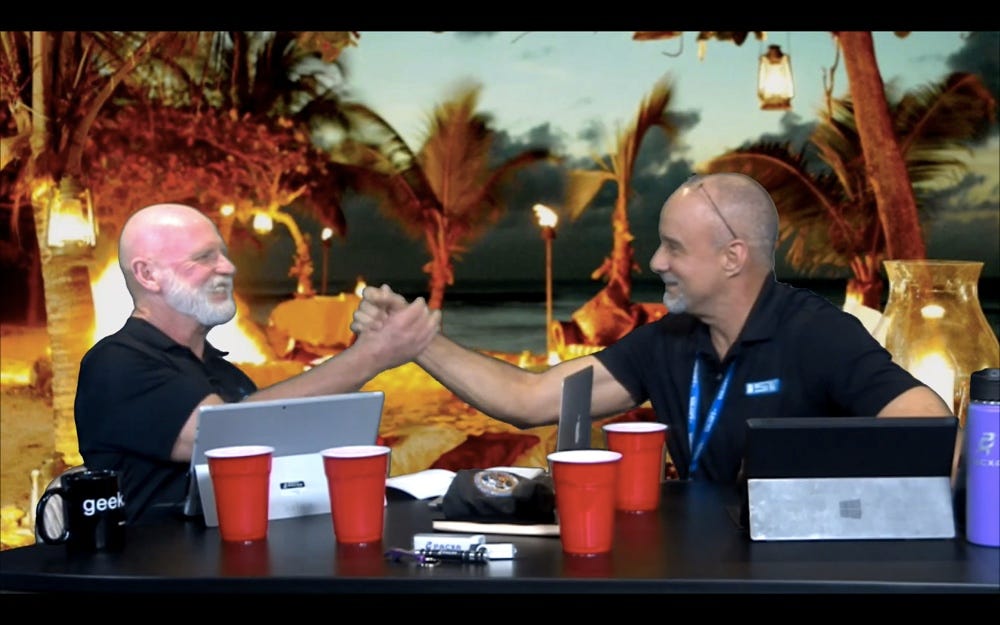 The ThinkTech Hawaii network is growing so fast, soon everyone will be hosting a show. But "Perspectives on Technology," the new weekly talk show that launched on Friday, has to be the first to feature a dummy as a regular commentator.
Fortunately, there's still a human at the helm: Gordon "Gordo the Tekzar" Bruce, president and CEO of IT firm Pacxa and former Chief Information Officer of the City & County of Honolulu. And it's clear that Bruce is bringing his singular style and humor to his weekly program.
The way the ThinkTech team describes it, it's "a show highlighting tech and things that matter to the tech industry." But Bruce's name for his program is "Hibachi Talk," and the official website pitches it as follows:
Us guys and this Dummy are gonna try to teach you about technology. If you already know enough, please join us on the show and share with others. If you're still learning like we are, then pull up a chair and join us around the grill.
The other guy is Andrew Lanning, who co-founded Integrated Security Technologies in 1998. And the dummy is "Angus MacTech," the show's designated "gadget guy," who for the show's debut episode talked about the Microsoft Band.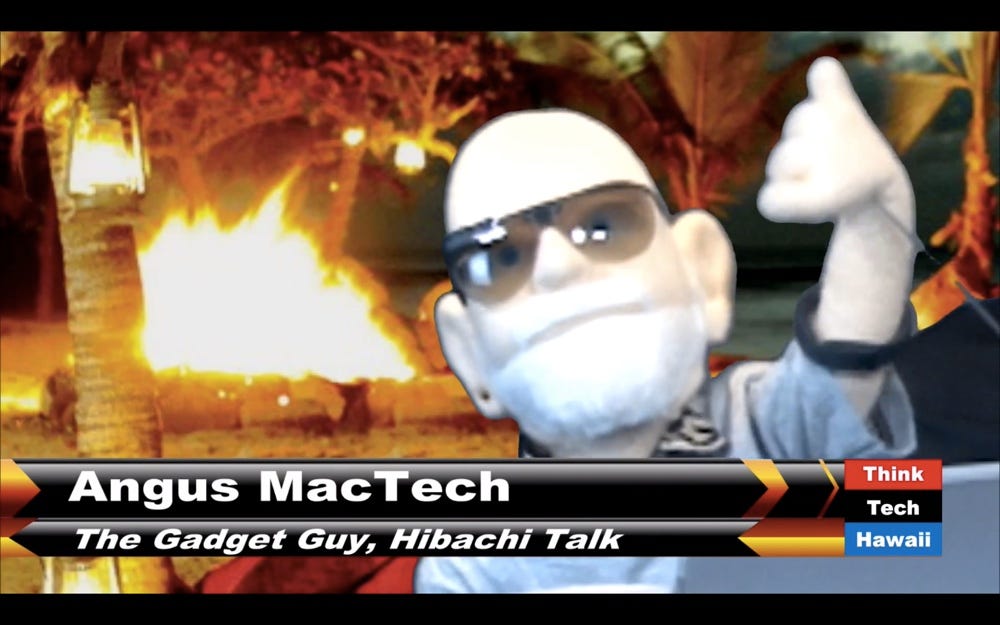 From the beach background to the red Solo Cups on the desk, Bruce makes it clear that his show will be pretty laid back. Friday's launch is one of the most fun premiere episodes I've seen on the network. But Bruce is also a very sharp cookie.
Don't take my word for it. The extensive biography of Bruce posted on the "Hibachi Talk" site (written by Lanning) tells many colorful stories as it recaps his professional career, from his arrival from Toronto in 1979, through gigs at Bank of Hawaii, Queen's Medical Center, and the James Campbell Estate.
In 2005 he joined the city, for his many accomplishments, he was named one of the "Top 25 Doers, Dreamers, and Drivers" in the United States by the Center for Digital Government and Government Technology magazine. He joined Pacxa in 2013.
Here's the first episode of "Hibachi Talk." I'll definitely be watching for the second episode on Friday.