Discover more from Hawaii Bulletin
Island innovation in focus. Hawaii-based science, technology, startups and entrepreneurs, featuring local leaders, creators, educators, and more.
Over 5,000 subscribers
HMAUS SpringFest on Saturday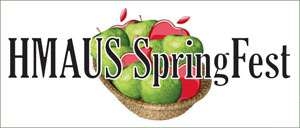 Whether you're a long-time fan and user of Apple and Macintosh products or a recent convert to "The Apple Way," you should check out SpringFest, one of the keystone annual events of the Hawaii Macintosh & Apple Users Society (HMAUS). This year's gathering is being hosted and co-sponsored by Kapiolani Community College on Saturday. The event is free and open to the public, and includes several presentations on popular Macintosh software solutions, a "Swap Meet" of new and used computer and camera gear, and ample opportunities to ask questions and talk shop.
There will be free Wi-Fi courtesy CLEAR, there will be food (regular and vegetarian bento lunches are $7.50 preordered, $8.50 on site), and prize drawings. In fact, this year, you could win an Apple iPad. But, you have to be present and an HMAUS member as of tonight to win the iPad grand prize. Dues are $24 a year, and you can join and renew online.
Among the presentations:
New Apple Products & Applications: Jerome Koehler, Apple Solutions Consultant, Best Buy - Aiea.

Panoramic Photography: Dwight Okumoto, Professional Photographers of Hawaii.

Adobe Creative Suite: Chris Gargiulo & KCC New Media Students

iTunes - Beyond the Play Button: Gregg Kamei, HMAUS.

Mac 101 and Back-Up Strategies: Brian Kerber, Apple Magic.
SpringFest is also the HMAUS Annual Meeting, where the group will elect and introduce its next slate of members on the HMAUS Board of Directors.
For details, check out the news and links on the SpringFest post on the HMAUS blog.