Discover more from Hawaii Bulletin
Island innovation in focus. Hawaii-based science, technology, startups and entrepreneurs, featuring local leaders, creators, educators, and more.
Over 5,000 subscribers
Hawaii street artist strikes digital gold

Mahalo for reading Hawaii Bulletin, which in 2022 will become an even bigger part of my life. Help me reach curious and brilliant readers like you by sharing Hawaii Bulletin with your friends, and encouraging them to subscribe!

Renowned Hawaii artist Jasper Wong, perhaps best known for bringing bold, colorful art to the drab industrial walls of Kakaako, is now finding spectacular success in the world of virtual, digital collectibles.
On Sunday, he and his collaborators launched — or "minted" — FOMO MOFOS on the Opensea NFT marketplace. All 8,008 unique characters sold out in ten seconds. In one day, the collection saw trading volume of roughly $8 million.
Wow!
I wrote about Jasper in October, when he and his art collective Worldwide Walls (formerly POW! WOW!) partnered with the state of Hawaii's Digital Currency Innovation Lab (DCIL) to launch "NFT for Good," where original artworks by he and his collaborators were exhibited and sold on MakersPlace.
In addition to demonstrating the technology and its accessibility to artists and creators, the sale was a fundraiser for Worldwide Walls Hawaii, with 10 percent of the proceeds going toward neighborhood beautification projects in urban Honolulu.
It's no surprise, however, that Jasper had something much bigger up his sleeve.
NFTs? Again?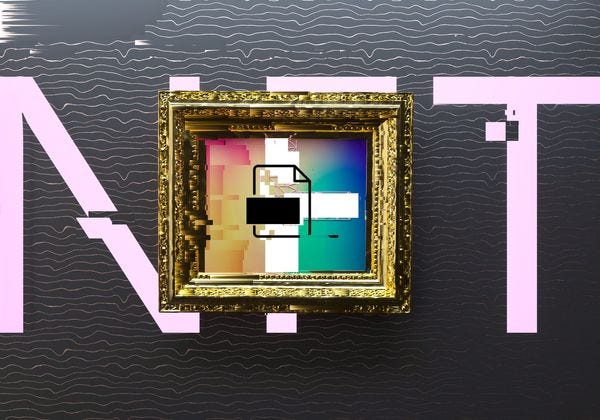 Yes, everyone's talking about NFTs. With Taco Bell and Martha Stewart getting into the space, it's fair to say there's a lot of hype. It hasn't even been a year since Christie's sold an NFT for $69 million. At this point there's been the backlash, and the backlash to the backlash.
What is an NFT? Here's part of OpenSea's explainer:
"Non-Fungible Tokens (NFTs) are unique, digital items with blockchain-managed ownership. If something is non-fungible, it means that it cannot be replaced. It represents something unique in value - and that's what an NFT is. The token part of Non-Fungible Token refers to a digital certificate stored on a publicly verifiable distributed database, also known as a blockchain."
Most of that went over my head last year, and today it's barely scraping my forehead. Let me attempt to explain through a fictional conversation.
Is it like trading baseball cards? A little, except we're talking about pictures of baseball cards... or digital drawings, or scans of paintings, or text, or video, or tweets, or anything.
If it's just text, or a picture, can't I just copy it off the web, save it, and post it anywhere? Sure, but those infinite identical copies aren't the exact thing you could own as an NFT.
Wait, what "exact thing" would I own? A token on a blockchain, or specifically, the Etherium blockchain. Basically a distinct blob of math that you can store, transfer, buy or sell.
Is it like those "name a star" scams, where the only "ownership" is having your name in some guy's spreadsheet of stars? Not really. The Etherium blockchain is distributed and public and can be reviewed by anyone. Every token, every transaction is added to this massive public ledger, and can be mathematically verified.
(The fact that blockchains are massive collections of data, and require more and more computing power to manage, is why they're considered bad for the environment.)
Whatever. So, what did Jasper do? Yeah, let's just skip to the good part.
FOMO MOFO? LOL!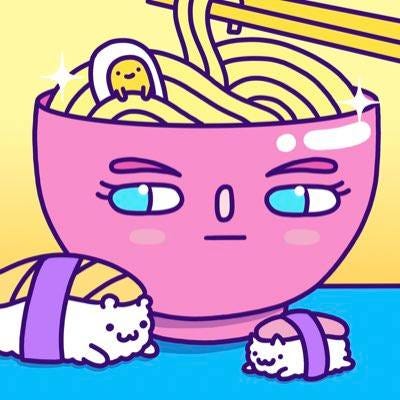 Jasper, his brother Asap, his wife Amy, and many other collaborators created FOMO MOFO. FOMO being "fear of missing out" (the motive for a lot of the crypto craze these days), MOFO being... well, it's in the dictionary.
FOMO MOFO is a collection of 8,008 unique digital collectibles "inspired by the colorful world we love and grew up on." Each is a character (with a sidekick), and the series exhibits multitude of different traits with hundreds of variables, making each one unique.

Example FOMO MOFO NFTs. Far left, #628 last sold for 9.99 ETH, or about $28,000.
The NFTs all feature a signature style, and many include easter eggs reflecting Jasper's Hawaii roots, like surfboards, palm trees, sushi, boba tea, and spam musubi.
Like all successful NFT collection launches, Jasper and his team started building a community of fans early. Their @FomoMofoNFT Twitter account served as the primary source of FOMO MOFO news, garnering over 10,000 followers in two weeks.
"No fake followers, bots, fake engagement... zero paid marketing/shills," they Tweeted. "We wanted to approach our project with the community in mind first."
For people unfamiliar with NFTs, Jasper even put together a visual guide that will no doubt be helpful to anyone interested in the space: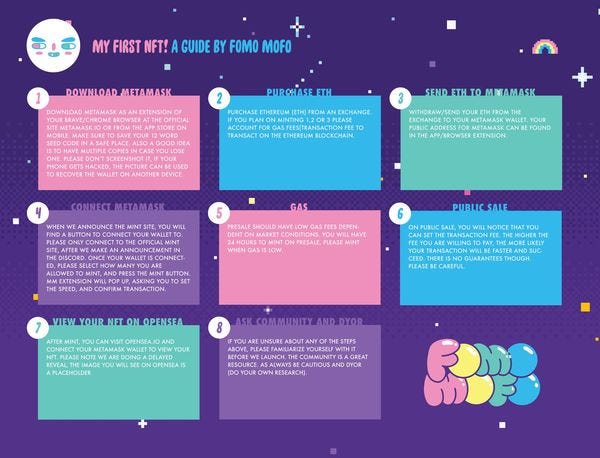 Jasper's wife Amy kept followers engaged with fun videos and unabashed cheerleading for the project. The FOMO MOFO team also set up a Discord chat server where hundreds of fans and NFT collectors could keep up with developments and interact with each other.
They were so good at what they were doing, fake copycat listings popped up.
Everything led up to the drop, the launch date, the "minting" of the 8,008 NFTs, on Sunday, January 16, 2022.
Jasper's Big Hit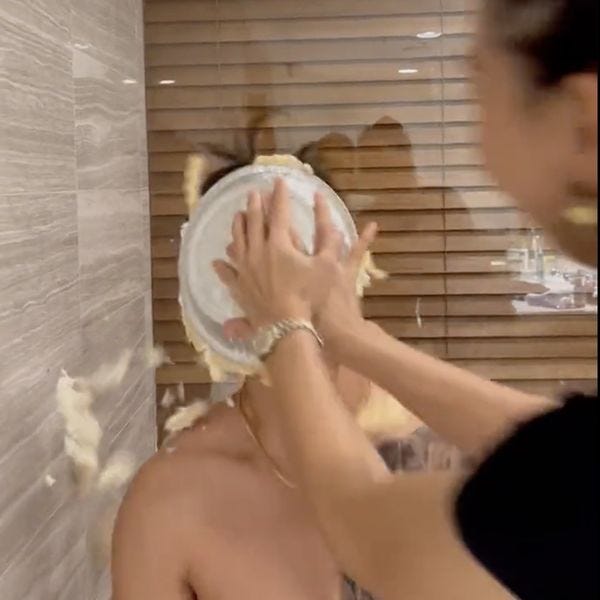 Jasper, Amy, Asap and friends definitely did everything right. When FOMO MOFO NFTs were finally released, they sold out in under ten seconds, an achievement one collector said must be a record.
The team came up with creative ways to celebrate milestones throughout the initial sale:
At 35 percent sold, Jasper ate a whole spoonful of wasabi.
At 50 percent, Jasper and Asap had pies slammed into their faces.
And when they sold out? Jasper had promised from the very beginning that he'd perform a pole dance.
Within a day, the collection's "floor" price was 0.68 ETH, or about $2,700, for one NFT. The 8,008 item collection had 3,700 owners, amounting to over 3,000 ETH (the aforementioned $8 million) in transactions.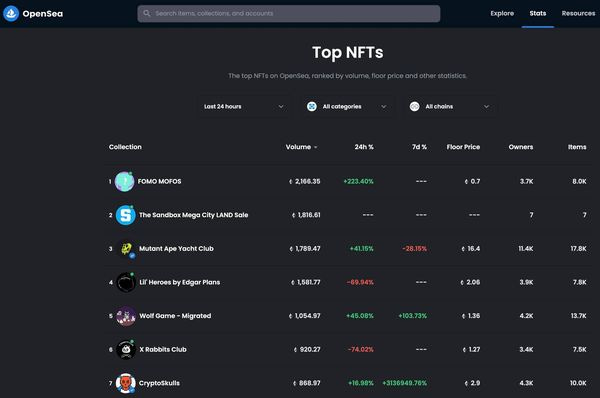 Jasper's collection was the top traded collection on OpenSea.
As of today, total transaction volume is nearly 4,400 ETH. A couple of FOMO MOFO NFTs have sold for 20ETH, or about $56,000, each. The lowest price I could find was for #1992, going for 0.42 ETH or about $1,200.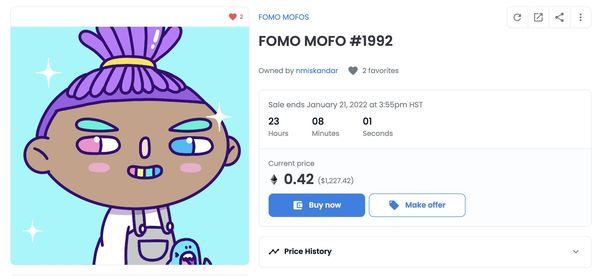 Of course, for a lot of people, ETH and Bitcoin and other cryptocurrencies are imaginary money. People who got in early are able to throw around big sums at today's valuations.
And there's no way of knowing (without asking, but that's rude) how much Jasper and his team made from the FOMO MOFO NFT launch, and what they'll make in perpetuity via royalties. But even at very low percentages, the sums are not insignificant.
Especially for typically starving artists.
"It means everything"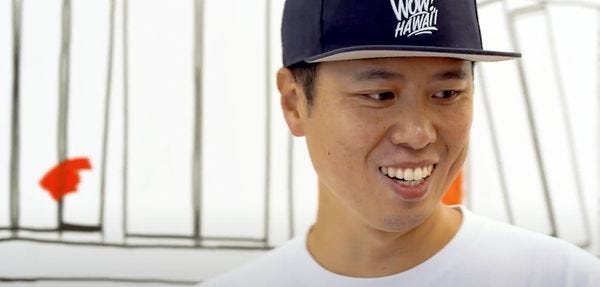 On Instagram, Jasper said that he had heard horror stories from other NFT launches that did not go well, and acknowledged that there were hiccups along the way for this project, too.
"This weekend has been filled with excitement and anxiety," he wrote. "I still feel like I'm in a dream."
In addition to the successful launch, he said he made a lot of new, lifelong friends.
"I spent a good chunk of my life trying to support art, trying to find a way to provide platforms and raise them up through all these festivals I've been doing for the past decade," an emotional Jasper said in a video message.
"For the longest time being an artist was always hard," he recalled. "We're always trying to make it as an artist, and we're always told that we couldn't."
Jasper said FOMO MOFO, and the broader NFT community, has "really touched me, touched my heart, and it means everything."
"It's been truly an emotional day for us," his brother Asap added. "We're sold out, emotions are raw right now, he's tearing up, I'm tearing up, it's an amazing day."
"It's only the beginning of the journey and we can't wait to show you guys what we have in store," he concluded.
Some of those plans have been laid out in a new Lab of Future FOMO (LFF), including a community driven "Fomily Fund" where support can be directed at other creators, charitable causes, or new projects.
Things will only get more interesting from here.
NFT illustration by Andriy Onufriyenko/Getty Images.