Journalism film series 'Deadline' next week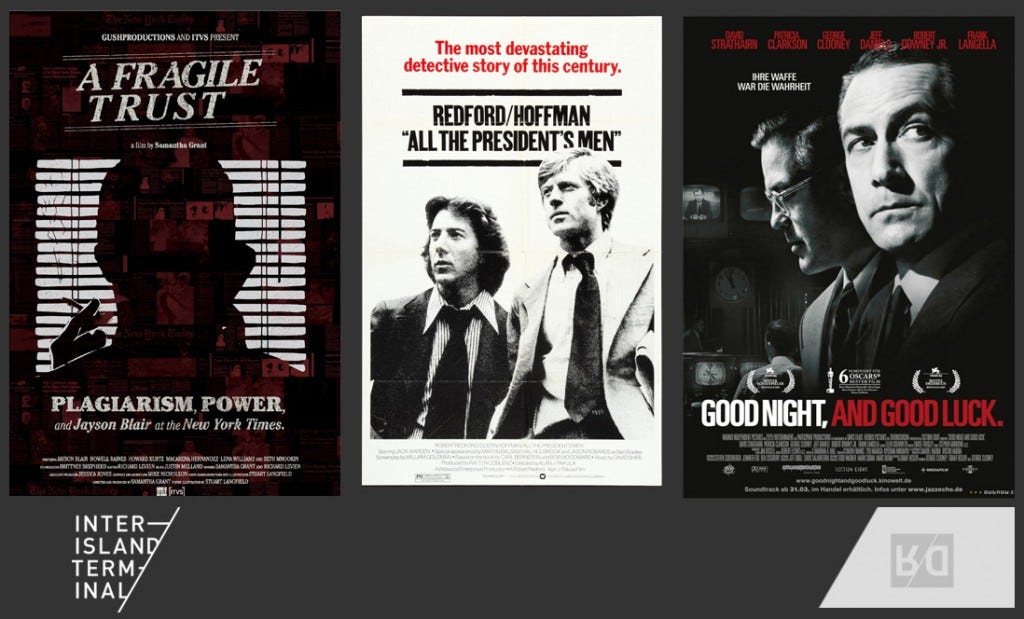 Hawaii's media landscape remains in constant flux. Last year brought the end of the Honolulu Weekly, and the launch of HuffPost Hawaii. Hawaii-based entrepreneur Pierre Omidyar is building First Look Media (with journalists Glenn Greenwald, Laura Poitras, Jeremy Scahill, and others). And Hawaii was where NSA whistleblower Edward Snowden had his crisis of conscience, his leaks of widespread government surveillance programs still making headlines.
Next week brings a film and conversation series called "Deadline," hosted at Interisland Terminal's closed but not-quite-dead R/D space in Kakaako. There's also a companion publication, a collection of essays authored by journalists and media commentators. Contributors include my Hawaii Open Data co-founders Burt Lum and Jared Kuroiwa, as well as Ikaika Hussey (The Hawaii Independent), Gene Park (Civil Beat), James Cave (The Offsetter), and Jason Ubay (Hawaii Business).
On Wednesday, Jan. 8, organizers will screen and discuss "Good Night, and Good Luck," on Thursday, Jan. 9, "A Fragile Trust," and on Friday, Jan. 10, "All The President's Men." Individual passes cost $8, and an all-access pass (that includes a printed copy of the essay collection) is $15.
Find more details on Facebook, and Register online.