Discover more from Hawaii Bulletin
Island innovation in focus. Hawaii-based science, technology, startups and entrepreneurs, featuring local leaders, creators, educators, and more.
Over 5,000 subscribers
New Astronomy App Celebrates Keck Observatory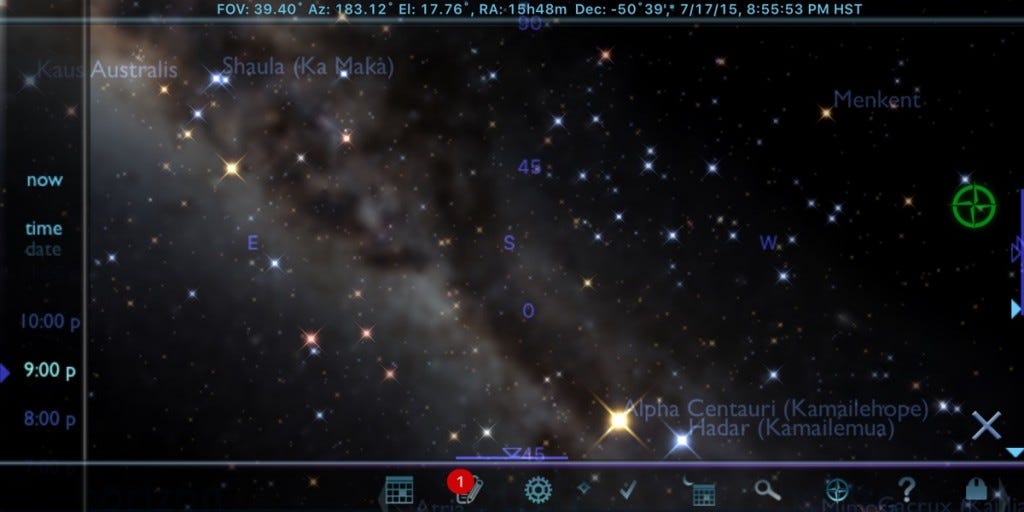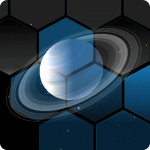 The W.M. Keck Observatory is the launching point for a new astronomy education app that helps stargazers explore the sky from its perspective at the 14,000-foot elevation of Hawaii Island.
While much attention has been focused on a telescope that has yet to be built, Maunakea is already the home of the "most scientifically productive telescopes on Earth." The Keck Observatory comprises the world's two largest optical and infrared telescopes, generating an unprecedented volume of observation data and discoveries since coming online in 1993.
The new app, KeckWatch, is available now in the App Store for iOS devices (iPhones, iPads, and iPod Touch), and capitalizes on the data collected by the observatory to help users identify stars, planets, and constellations, offering both conventional and Hawaiian star and constellation names.
KeckWatch lets you explore the sky directly above you from anywhere on Earth, or from the perspective of the Keck Observatory's position atop Maunakea. The app will also show when the telescopes are online and in use by astronomers, as well as where the telescopes are being aimed in the sky at any instant.
"Our work studying the cosmos these past two decades has led to remarkable understandings of our Universe and has placed Hawaii as the premiere location on Earth for astronomical research," said observatory director Hilton Lewis in a press release. "This kind of scientific curiosity has always been a part of Hawaii's cultural heritage, from the ancient celestial navigators to today."
The twin, 10-meter Keck telescopes power an array of cutting-edge instruments, from high-resolution imagers, spectrographs, and a "laser guide star" adaptive optics system. The observatory is a 501(c) 3 non-profit organization led by the California Institute of Technology, the University of California and NASA.
KeckWatch is actually a special version of the immensely popular Distant Suns app from California-based developer Mike Smithwick (@lazyastronomer on Twitter) of First Light Design.
Smithwick is no newcomer to software, or astronomy. He's been developing applications since 1981, his first astronomy tool built for the Commodor Amiga 1000 in 1987.
"I prototyped it first as a 22 line basic program, and the proceded to spend the next two decades 'polishing it up a little,'" he writes, noting that he fell for the iPhone right away. "I realized that this was the platform I've been waiting for all along, as I had always wanted to carry the universe around in my shirt pocket."
Why did he write Distant Suns?
"I was way too lazy to haul a telescope up a mountain and freeze off the stuff I wouldn't really want to have frozen off just to see something I could create on my iPad while I am watching Lassie reruns on Nickelodeon and eating Cheeze Whiz out of the can," he told iMore in 2011.
Four years later, his persistent "polishing" has netted a Hawaii-centric variation on his app.
For more information on KeckWatch, visit the information page on the Distant Suns website. You can also find Distant Suns on Facebook and on Twitter at @distantsuns.