Discover more from Hawaii Bulletin
Island innovation in focus. Hawaii-based science, technology, startups and entrepreneurs, featuring local leaders, creators, educators, and more.
Over 5,000 subscribers
Workshop Offered for Technology Educators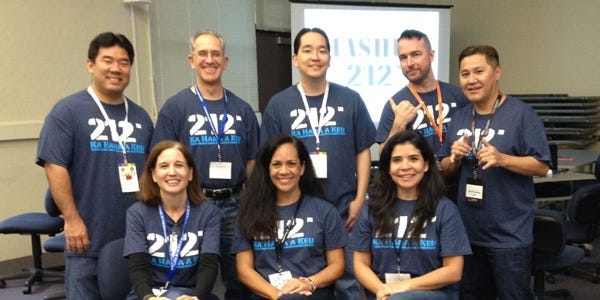 Local teachers looking for new ideas and hands-on help when it comes to using technology in the classroom can attend a free half-day of professional development for Hawaii educators next weekend.
Kamehameha Schools is hosting KS EdTech Mashup 2015 on Saturday, designed to support pre-kindergarten through 12th grade teachers "with their exploration and development of the use of the iPad and laptop, education technology tools, and the development of Professional Learning Communities (PLCs)."
The event is a "mashup" of a conference and an unconference (they're all the rage), with the focus of two of three sessions decided on the spot. Last year's topics were creating a collaborative workspace in the cloud, ideas and educational philosophies of coding, and learning how to tweet.
Light snacks and drinks will be provided, although participants are asked to bring their own laptop and mobile devices. And while the event is free, there are only 20 of 80 seats left.
The EdTech Mashup will be held from 8 a.m. to 12:15 p.m. at Bishop Hall on the Kapālama Campus of Kamehameha Schools. Register here, or for more information, connect with the KS EdTech team on Facebook or on Twitter.
https://twitter.com/ksedtech/status/556894665681555456
Photo courtesy KS EdTech on Facebook.