KTUH Moving to 90.1FM with Stronger Signal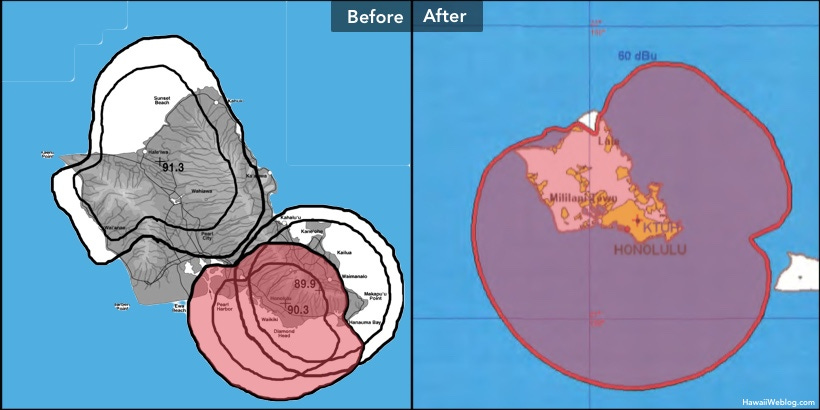 KTUH, the college radio station based at the University of Hawaii at Manoa, is shifting frequencies and doubling its signal strength next month. Currently broadcasting at 90.3FM in urban Honolulu and 91.1FM on the North Shore, KTUH will then be heard island-wide at 90.1FM.
The student-run radio station first hit the airwaves in July 1969 as Hawaii's first non-commercial radio station, only two years after public television outlet KHET came online. Hawaii Public Radio, KHPR, wouldn't come online until 1981. In fact, HPR also got its start at the UH Manoa campus, making the perpetually young KTUH the elder sibling of sorts. KTUH prides itself on featuring live deejays 24 hours a day, 7 days a week, year round -- no prerecorded shows.
As a student media outlet, KTUH is the broadcast peer to Ka Leo O Hawaii, the UH Manoa student newspaper where I cut my teeth in the mid-'90s. (It was a daily then, printed on campus, I hasten to add.) My friend and HPR co-host Burt Lum had a KTUH show called "Rough Take" in the early '80s. Today, KTUH deejay Nicholas "DJ Mr. Nick" Yee is literally "Bridging the Gap" between modern college sensibilities and the public radio audience.
But for as long as I can remember, being able to catch the KTUH signal -- and remembering which frequency to use -- has always been a challenge.
The station broadcast at 90.3FM with only 100 watts for most of its 46-year history, only installing a new transmitter atop Saunders Hall in 2001 that gave it 3,000 watts. That extended the student broadcasters' reach from Manoa Valley to Waipahu and Hawaii Kai. The 91.1FM North Shore translator was added that same year to serve rural listeners from Waialua to Waimea Bay.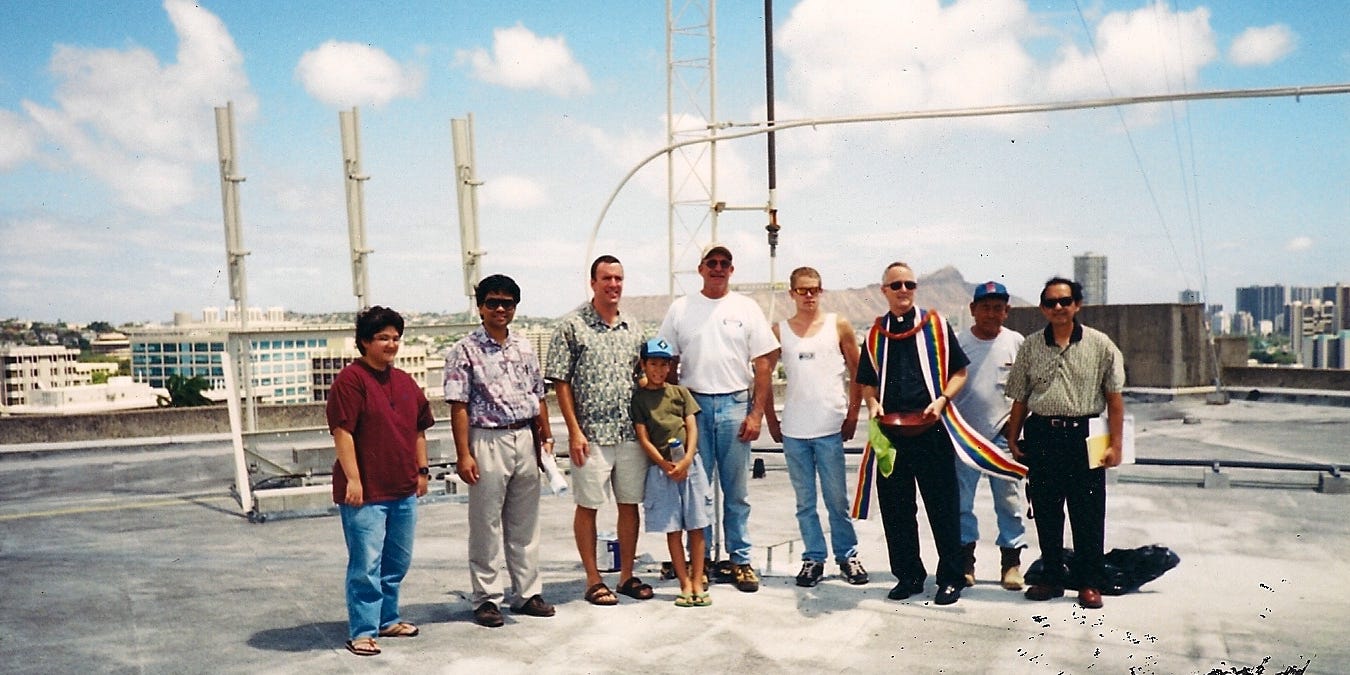 (A Windward translator was added in 2005 at 89.9. but was recently retired.)
"Currently, the two FM frequencies lack the strength necessary to give listeners the opportunity to listen island-wide," KTUH General Manager Nick Ciuffetelli wrote in an email. "There are pockets throughout Oahu where our signal struggles to stay clear or is absent entirely."
Thanks to an agreement reached earlier this year with Hawaii Public Radio, however, KTUH is installing a new antenna and transmitter on an HPR tower atop Mount Tantalus. The new hardware will more than double the station's signal strength from 3,000 to 7,000 watts, blanketing nearly the entire island. But the upgrade will shift KTUH a notch lower on the radio dial to 90.1.
KTUH will retain its North Shore translator at 90.1, where the new transmitter's signal will be weakest.
"Our new frequency will extend to all communities across the island, regardless of how closely they live to our antenna," says Paige "DJ Mermaid" Okamura. "Our stable signal will give listeners access to non-commercial, diverse programming—something KTUH prides itself on."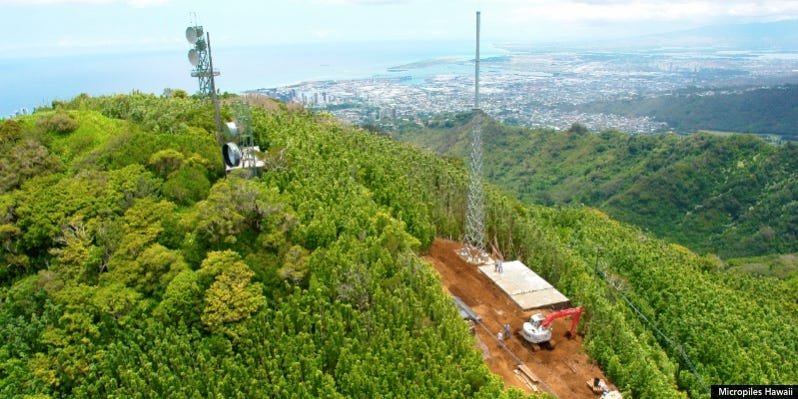 Ciuffetelli says plans for the signal upgrade began in 2006, with a 2007 FCC application to move to 90.1FM and a formal fundraising campaign launched in 2009. The 2015 KTUH Pledge Drive finally raised the remaining money needed this past spring. The funds went largely to the new equipment and the resources needed to install it. The station's younger sibling, Hawaii Public Radio, agreed to host KTUH at its site on Mount Tantalus.
"The new site's 2,000-foot elevation and location will offer KTUH coverage on both sides of the Koolau and Waianae mountain ranges, as well as urban, central and rural Honolulu," Ciuffetelli writes. "The signal will be able to reach more than 870,000 listeners."
The switch is scheduled to be flipped in mid-January, weather permitting. For more information, visit KTUH.org, follow the station at @KTUH_fm on Twitter or at @KTUH_fm on Instagram, like the KTUH page on Facebook, or call (808) 956-5288.