Local Apple Club's Springfest on Saturday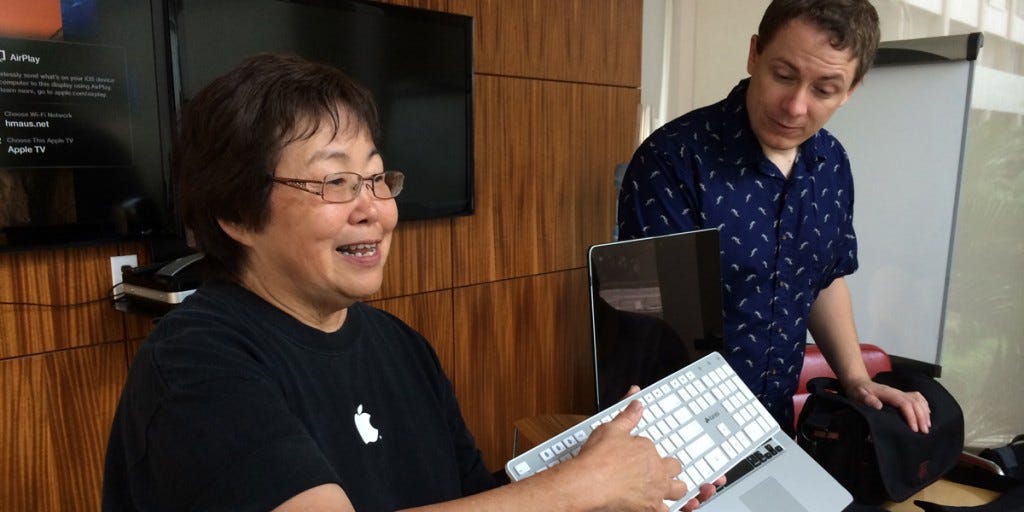 If you're looking for something geeky to do on Saturday before the second annual Honolulu Mini Maker Faire kicks off at noon, you should check out Springfest, an annual tech festival organized by the Hawaii Macintosh and Apple Users Society (HMAUS).
Presentations and conversations will cover digital photography, cool apps, and the Apple Watch, and a keynote panel titled "Delivering the Message for Todayʻs Global Village." The panel will provide business owners, organizational leaders, professionals and creatives valuable insight into what it takes to get a message out to an audience, and how to build that audience. Speakers include local social media marketing professionals Russ Sumida (AdStreamz), Catherine Toth Fox (The Cat Dish) and Bruce Fisher (Hawaii Aloha Travel).
Break out session presenters include Kelly Guimont (appearing virtually from Oregon), Shawn "Doc Rock" Boyd, Jerome Koehler, Gregg Kamei, Donna Miller, ukulele instructor Gavon Wong, and attorneys Roger Lerud and Ron Albu.
"Itʻs our usual little-bit-of-everything approach that folks seem to appreciate," explains HMAUS matriarch Joan Matsukawa. "Join us on May 9th for a full day of interesting talks and activities, with 'activity corners' -- tables where folks can wander around to an sample different things - after lunch."
There will be door prizes, and attendees can bring their own lunches or enjoy a soft taco bar from Taco DelMar for $8.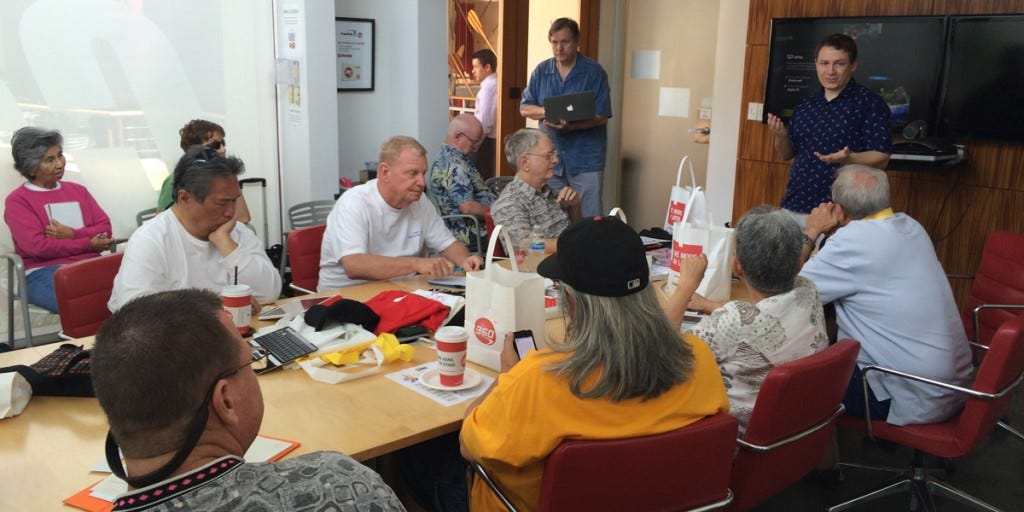 Already a cozy, low-key event, this year's Springfest also introduces a new venue: Nuuanu Baptist Church.
"Bob Gierhart, their pastor, came to our Mactoberfest with a friend and enjoyed learning," explains Joan. "He said the church has classroom space that goes unused on the weekend and invited us to come... the sanctuary has a large room upstairs which we will use for the fest."
The 2015 HMAUS Springfest runs from 8:30 a.m. to 2:30 p.m. on Saturday, May 8 at the Nuuanu Baptist Church (2010 Nuuanu Avenue). For more information on the event, visit the official website at HMAUS.org, or register to attend directly via Eventbrite. You can also connect with HMAUS via its Facebook group or via Twitter at @HMAUS.