Discover more from Hawaii Bulletin
Island innovation in focus. Hawaii-based science, technology, startups and entrepreneurs, featuring local leaders, creators, educators, and more.
Over 5,000 subscribers
Local Artists are the Stars at 6th Mini Con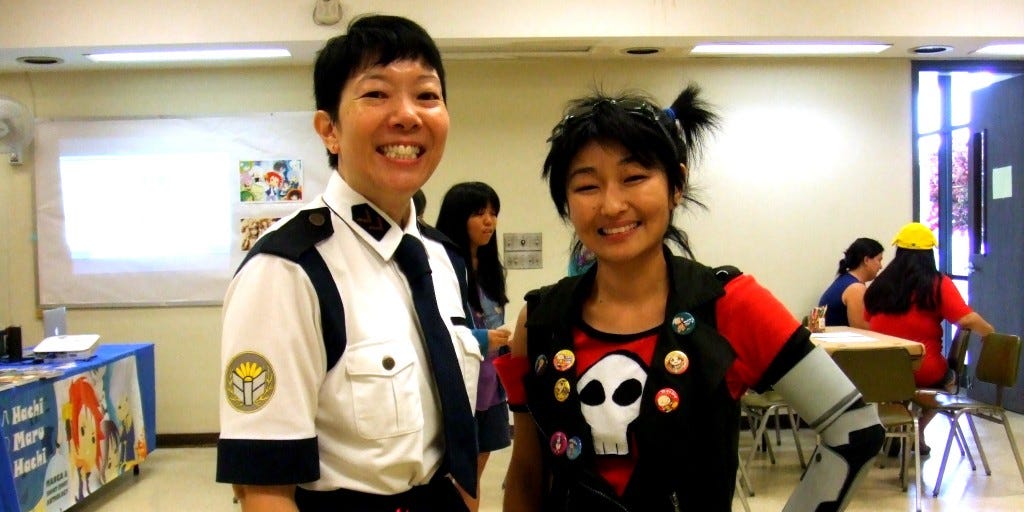 To the delight of local geeks, comic nerds, and anime and sci-fi fans, the local events calendar has gotten very crowded lately, with a number of new conventions sprouting up. But long before comic cons became Hawaii's hot new trend, a home-grown event had already taken root at a public library.
On Saturday, the sixth annual Mini Con will be held at the McCully-Moiliili Public Library. While only four hours long, Mini Con is a small but mighty celebration of fandom, focused on local artists and creators.
"We've slowly grown from about 65 to 300 people over the past five years, and we're hoping the sixth will be just as successful," library branch manager Hillary Chang tells me.
"Even though Mini Con is a smaller event. the super supportive crowd that attends makes it wonderful," echoes local illustrator Audra Ann Furuichi in a statement. "It's a highlight to see our fans year after year at the library."
(The library was actually one of my hangouts as a kid, while a student at nearby Washington Intermediate School. Perhaps the place was always a haven for geeks, as I remember attending meetings of the local Star Trek fan club there... three decades ago.)
Furuichi, who pens the comic strip "Blue Hawaii" in the Honolulu Star-Advertiser and created the popular "nemu*nemu" web series, is one of many local artists featured at Mini Con. She will be joined by Jon J. Murakami, who I had the pleasure of working with during my days at Ka Leo at the University of Hawaii, and who is known for the "Local Kine" greeting card line, the "Calabash" comic strip, and the "Gordon Rider" character, described as "the worst superhero ever from Hawaii."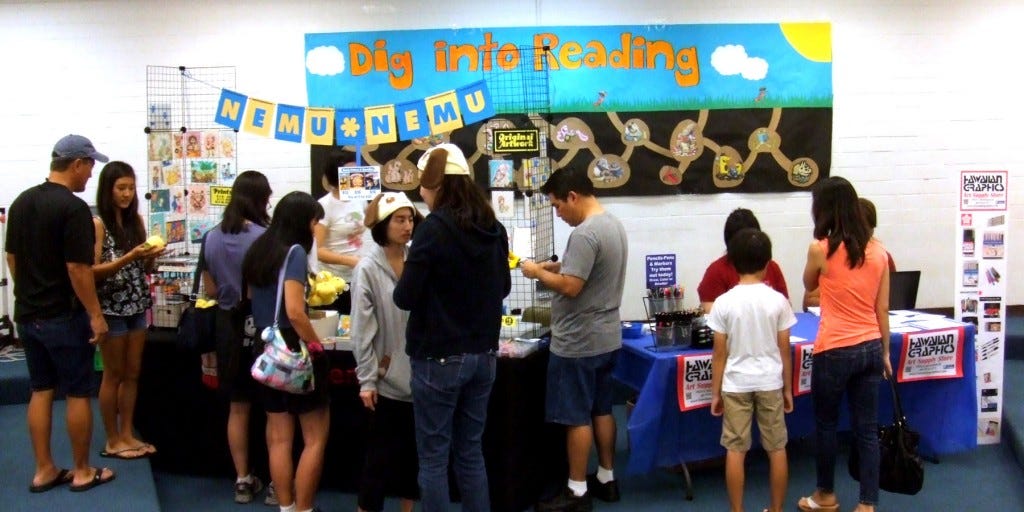 Also appearing at Mini Con are:
Evans will be working on a "live digital painting" at 11 a.m., and will also be organizing drawing activities for attendees throughout the event.
Caravalho is currently running a Kickstarter crowdfunding campaign to publish a double feature, with less than $500 left to be raised in the next six days. He's already the author of more than 20 books, and at Mini Con, he will give a presentation at 11:45 a.m. titled, "From Accountant to Author: Getting Started as a Writer."
Mini Con will also feature a variety of animated shorts and giveaways for attendees. And everyone is encouraged to get into the spirit, with cosplay always a regular part of the program.
"Every year our comic book and manga fans look forward to Mini Con," Chang said in a statement. "It really gives our readers and cosplayers a chance to meet local artists and writers."
Free and open to the public, Mini Con runs from 10 a.m. to 2 p.m. on Saturday, Sept. 26. The event is sponsored by the Friends of the McCully-Moiliili Public Library, Collector Maniacs, Hawaiian Graphics, and the nearby Ross Dress for Less store on King Street.
For more information visit the Mini Con 2015 event page on Facebook, or contact Chang at (808) 973-1099.
Photos courtesy Hillary Chang.