Discover more from Hawaii Bulletin
Island innovation in focus. Hawaii-based science, technology, startups and entrepreneurs, featuring local leaders, creators, educators, and more.
Over 5,000 subscribers
LOST Locations Tours Upgraded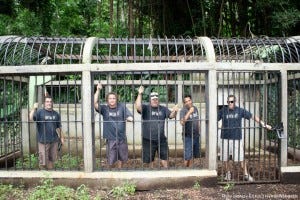 The best "LOST" filming locations tours have gotten even better. Ed Kos of Kos Tours announced today that he has secured access to some new, well-known but well hidden, "LOST" sets.
Dubbed "LOST Valley," the secluded spot includes several iconic structures: The Hydra and its the polar bear cages, The Orchid (or the "botanical station" it was hidden beneath) and The Temple from Season Six.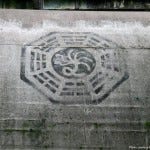 Over the past several weeks, Ed negotiated with the private landowner to leave the structures in place, and to get exclusive access to them for his company's marquee 8- and 10-hour circle island tours... at least for as long as they remain standing.
"We're not sure how long the sets are going to last, or how long they can stay up," Ed told me. "So people should book sooner rather than later."
Ed said that he brought his team to "LOST Valley" last week for the first time, and they loved it.
"They were like little kids," he said. "They were so giddy, running around, taking pictures, acting like tourists."
Customers on his circle island tours this past weekend were among the first to visit "LOST Valley." They had booked before the tour route and website had been updated, Ed said, and while they may have been skeptical to hear that the itinerary had changed, in the end they were really excited about their visit.
I've known Ed for years, largely through the glowing reviews he and his team have earned from thousands of visiting "LOST" fans. Based on those comments alone, I've never hesitated to recommend his outfit. And when we put together our own one-time "LOST" locations tour in January, he was supportive and extraordinarily helpful. (While we've traded emails, I only met him in person for the first time a couple of months ago when he snapped up some Hawaii LOST Fan Club stickers.) He set the bar high by employing genuine, hardcore fans as his guides.
Not surprisingly, Ed has many fans of his own who have now become tour regulars. My mother-in-law is one of them!
In addition to "LOST Valley," Ed revealed that another major "LOST" location was about to get a big upgrade. Kualoa Ranch put in the winning bid for the submarine during the recent "LOST" prop auction.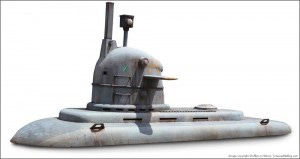 Here's a description of the item:
Galaga submarine conning tower and deck. Large section of the Galaga DHARMA submarine incorporating the conning tower and deck portion seen throughout Season Five when the submarine is docked. Measures approx. 25 ft. long x 120 in. tall. Constructed of fiberglass, polyfoam and metal. *Special shipping arrangements will apply.
Of course, those shipping arrangements are considerably less complex since the submarine is staying in Hawaii. Indeed, soon, visitors to Kualoa Ranch (and customers of Kos Tours) will be able to see it back in its natural environment, parked at a pier in Kaneohe Bay.
Even though "LOST" production has ended, and most of the cast and crew have left Hawaii, I'm glad that the show still lives on here on The Island.
Want to learn more about "LOST" filming locations on O'ahu? Check out LostLocations.com. As with most of my online projects, it's a work in progress.