"LOST" in Long Beach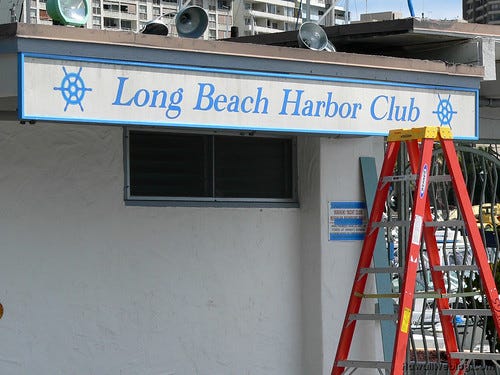 SPOILER ALERT! The Waikiki Yacht Club was transformed into the "Long Beach Harbor Club" for evening shoots last night and tonight. Cranes and production trucks were parked nearby, as well as three notable vehicles: the blue Canton-Rainier Carpet Cleaning van, Kate's silver Volvo, and a silver Jaguar S-Class. My friend Doug, who knows cars better than I do, says it looks like the 2008 model.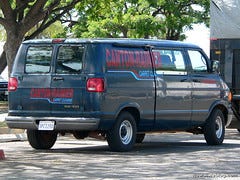 A yacht club member — who was fortunately an avid fan — said last night's shoot involved Evangeline Lilly, Yunjin Kim, and a young boy playing Aaron. She said she was back tonight because the roster would be even larger. In addition to Kate and Sun, Sayid (Naveen Andrews), Ben (Michael Emerson) and Jack (Matthew Fox) were due on set. It looks like this scene follows the one filmed yesterday in Kalihi.
I think it's a safe bet the shiny new Jaguar is Sun's ride.