"LOST" on the Menu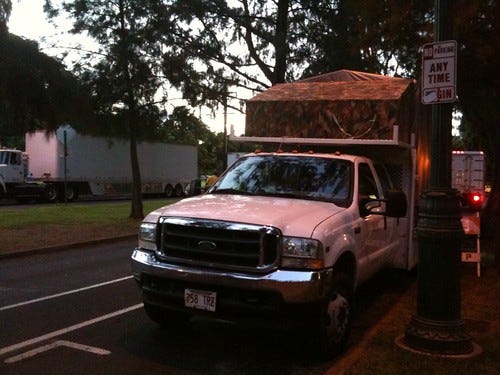 SPOILER ALERT: Many "LOST" fans visit Honolulu in the hopes of coming across a location shoot or two, particularly now as the series films its final season. And sometimes, even when staying in the tourist mecca of Waikiki, some fans don't have to look much further than out the window to find the crew from their favorite show at work.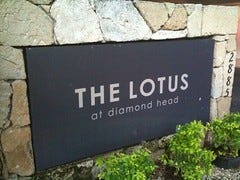 This morning, "LOST" turned up just east of Waikiki proper, setting up trailers along Kapiolani Park in the shadow of Diamond Head. And visiting fan Damian -- who sent in the detailed filming report from Police Beach included in last week's Transmission podcast -- didn't have to walk very far to check out the action.
The focus of activity was "The Lotus" (formerly the "W"), a luxury, 50-room boutique hotel, and specifically the Diamond Head Grill, a decidedly stylish and upscale lounge and restaurant. Fashionably dressed extras came and went from the set all morning. And while all the action was taking place behind closed doors, two castmembers were immediately familiar when they emerged shortly before noon.
Josh Holloway (Sawyer) was spotted, looking quite handsome, wearing black pants and a purple shirt. But his companion was an even more striking sight, in a colorful evening dress: Rebecca Mader (Charlotte).
It would be fantastic to see what a safely-landed Sawyer gets into, especially after his misadventures in Australia. But to think that he comes across feisty, red-headed, globetrotting cultural anthropologist Charlotte? Tantalizing.
Got Twitter? Tweet this blog post! Follow me!