Q&A: Minecraft in Education with Gabriel Yanaghiara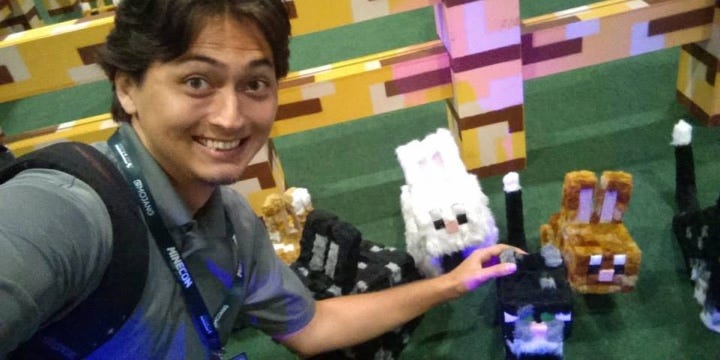 Minecraft is taking over the world, the collective obsession of millions of kids around the world. But unlike most video games, its quirky, blocky virtual world inspires creativity, and is an increasingly popular tool in the classroom.
Minecraft certainly rules our family room, our middle child spending hours building massive 3-D structures and chatting with dozens of online friends. And our youngest helps him create Minecraft videos, a cottage industry in itself. Both boys wore Minecraft heads to the Hawaii Geek Meet (and several people asked to take pictures with them).
Microsoft was smart to snap it up. And educators are smart to use it as a way to reach and teach students. Next week, 'Iolani School is offering three, five-day Minecraft classes as part of its Summer School program.
The classes are being led by graphic artist and game development instructor Gabriel Yanagihara. A UH graduate, tech entrepreneur, and friend, he's passionate about using video games to teach kids how to design, program, and problem solve. His TEDxHonolulu talk on the subject was featured by the official TEDx Talks channel in April:
https://www.youtube.com/watch?v=E6zWtifWjXo
And his expertise is recognized beyond Hawaii. Yanagihara was a featured speaker at Minecon 2015 in London earlier this month, on a "Teaching with Minecraft" panel. This year's Minecon was declared the world's largest convention for a single videogame.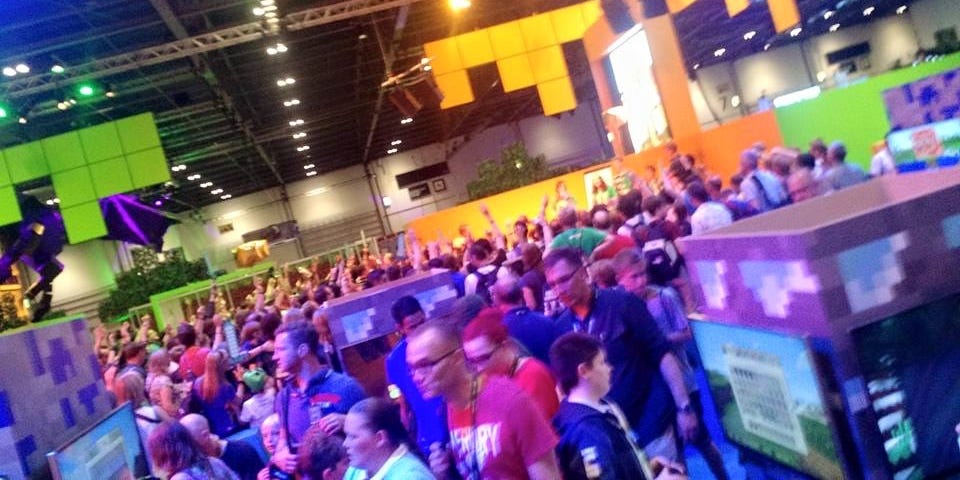 In advance of next week's classes, Yanagihara graciously agreed to answer a few questions about his work.
Q. How was Minecon, and what news or new tricks are you bringing home?
A. Having the opportunity to present alongside Douglas [Kiang] and Shane [Asselstine] at Minecon was an amazing experience. It really solidified to me that there is substantial support and interest in using Minecraft educationally from around the world.
My biggest takeaway from meeting members of the Minecraft education team as well as the Microsoft education team was that Minecraft is going to benefit from having some amazing, passionate educators supporting it well into the future. Everyone was just so passionate about what they were doing and that passion is very infective.
Q. How many classes like these have you led now, and how have they been received?
A. I first tested out Minecraft in my 'Iolani summer game design class in 2009 and I have since hosted many student and teacher workshops. I've lost track of how many classes I've taught.
Off the top of my head, I've taught workshops that range in topics from learning conflict resolution skills all the way to teaching Boolean logic. We have also taught workshops about NASA and Space X, as well as ancient Hawaiian history and the voyage of the Hokule'a.
To no one's surprise, the workshop classes have been a great hit. I am currently trying to solve the waiting list problem which currently sits at about 50 students and parents. It's one of the challenges of being just one person.
Q. How well do you think Minecraft, versus other games, fits into the education environment?
A. So far I've adopted Minecraft because it is very easy to pick up and offers quite a lot of depth and replay-ability. The biggest challenge I've found with using video games in the classroom is balancing engagement versus learning. Of All the games I've tested, Minecraft seems to have the best balance of the two. Minecraft also benefits from having such an open ended nature that it allows for creativity and tangential learning.
Q. Does this Minecraft juggernaut show any sign of slowing, or have we not seen anything yet?
A. Minecraft doesn't seem to be slowing down anytime soon. I haven't seen this level of longevity in a video game since EvE online. Minecraft greatly benefits from its vibrant and ever changing online communities. It is the players, teachers, modders, developers, and YouTube streamers that make Minecraft the powerhouse that it is.
As long as a community continues to thrive and receive our support, Minecraft will continue to inspire and teach students for decades to come.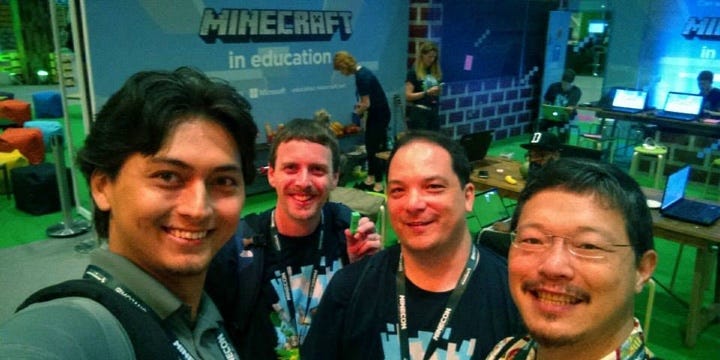 The three classes run from Monday, July 27 to Friday, July 31. They are:
Minecraft on Mars (8 a.m. to 10:30 a.m.): Students will work together to build a human colony on Mars as they research NASA, Space X, and other exciting new technologies in the realm of space travel.

Hokule'a Minecraft (11 a.m. to 1:30 p.m.): Students will work together to build their own version of the Hokule'a as they research the history of Pacific voyaging, ancient maritime exploration, and ahupua'a land divisions.

Redstone Circuitry (1:30 p.m. to 4:30 p.m.): Students will work in teams as they learn complex boolean logic and engineering as they build their own fully automated city. Students will learn how to use Minecraft's advance logic and command blocks to script and program their own automated inventions.
As Yanagihara mentioned, there is already a waiting list for these classes, but he will continue to offer workshops and organize other events going forward. You can check his Eventbrite page for upcoming classes.
For more information, visit the 'Iolani Summer School website, and to keep up with Yanagihara, follow him on Twitter at @GabrielMY.
Photos courtesy Gabriel Yanagihara.