Discover more from Hawaii Bulletin
Island innovation in focus. Hawaii-based science, technology, startups and entrepreneurs, featuring local leaders, creators, educators, and more.
Over 5,000 subscribers
Traveling Chef Show to Tour Hawaii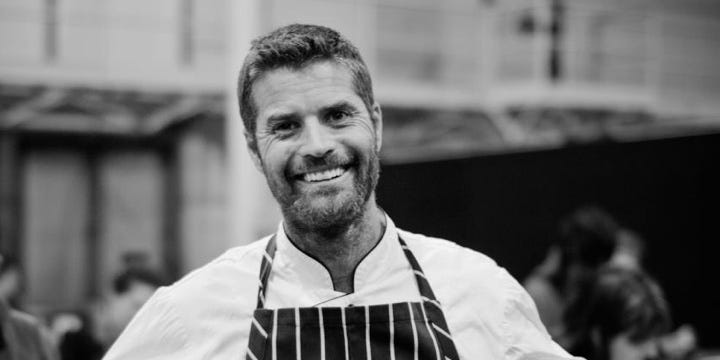 Australian chef, paleo diet crusader, and avid surfer Pete Evans is bringing his traveling food show "Moveable Feast with Fine Cooking" to Hawaii next week.
The series is a partnership between Boston-based public television station WGBH and Fine Cooking magazine, and is currently filming its third season. Earlier this month, Evans bounced around the mainland from Tennessee to Kentucky to Florida to Texas to New York. After a couple of weeks off, he's now island bound.
On Tuesday, he and his crew will start their Hawaii tour at Nahoana Farm on Maui, known for its taro or kalo. He'll talk and learn from local chefs Isaac Boncaco and Kyle Kawakami, and take some time to go spearfishing on Maui's North Shore.
The next day takes Evans to the Big Island, where he'll interview chefs Peter Merriman (a founder of "Hawaii regional cuisine") and James Babian and visit Merriman's Restaurant. He will also visit Kekela Farms, Kahua Ranch, and even the Natural Energy Laboratory of Hawaii.
And the final Hawaii stop on his itinerary is on Oahu on Friday. He'll visit the Honolulu fish auction and Frankie's Nursery, and hang out with chefs Lee Anne Wong and Jon Matsubara. Then the show is off to Alaska.
The Hawaii visit will be part of the upcoming 13-episode season, part of an ongoing "culinary journey across the United States." The chefs featured by "Moveable Feast" are all known for their creativity and focus on using ingredients from their respective regions.
As for Evans, he's perhaps known most for his evangelism for the paleolithic diet and "The Paleo Way." He's also hosted a handful of other TV shows in Australia ("Moveable Feast" is his first television series in the U.S.), authored ten cookbooks, and is an avid surfer and fisherman.
His current TV food tour comes as he publishes a new cookbook advocating the paleo diet for babies, an idea that has drawn some criticism.
For more information on the "Moveable Feast" show, visit FineCooking.TV, connect with the series on Twitter or on Facebook, or watch excerpts on YouTube. Moveable Feast is broadcast locally on PBS Hawaii.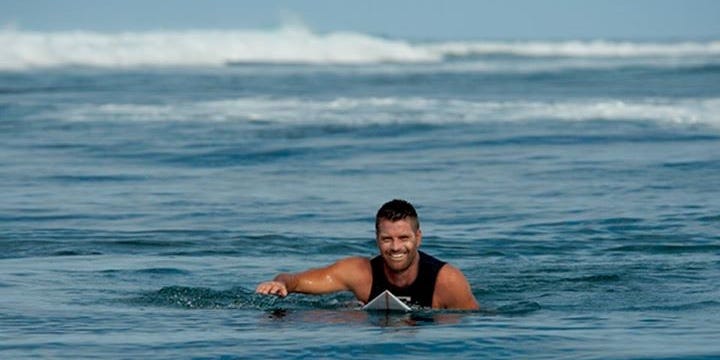 Photos from Pete Evans on Facebook.