Discover more from Hawaii Bulletin
Island innovation in focus. Hawaii-based science, technology, startups and entrepreneurs, featuring local leaders, creators, educators, and more.
Over 5,000 subscribers
Bishop Museum to Showcase NASA Mission to Pluto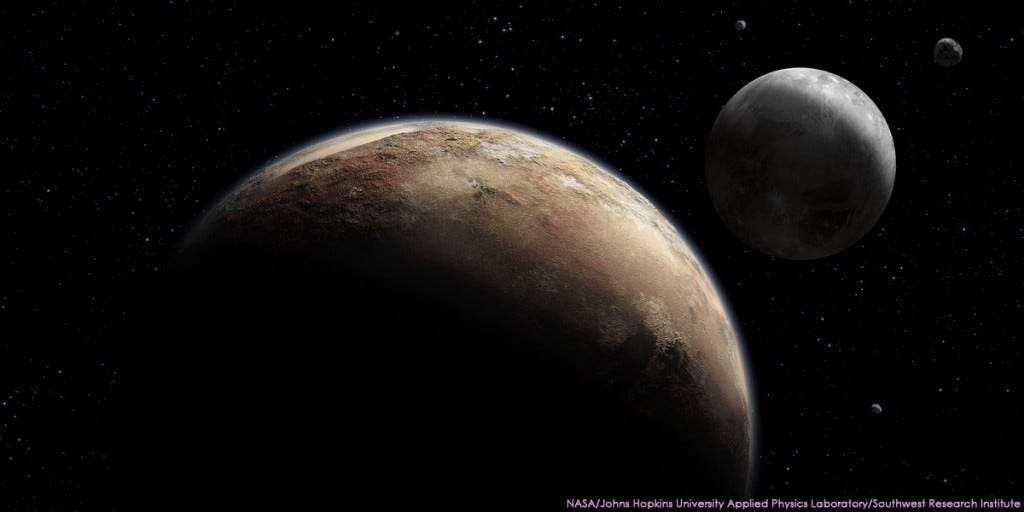 A space mission more than a decade in the making will reach its target in the coming weeks, and the Bishop Museum is planning a special program to commemorate the occasion.
NASA's New Horizons spacecraft was launched in 2006, a $700 million mission to send the first spacecraft to see Pluto and its five moons up close. It was part of the larger New Frontiers program, which was intended to research several of the planets in our solar system.
Hard to believe, but 2006 was before the iPhone came out (but not before it was declared a failure), the year Twitter launched (as Twttr), and the hottest tech toy was the Nintendo Wii. Heck, the Space Shuttle program was still going strong.
In fact, in the intervening years, Pluto was demoted from the ranks of planets, a decision that's still controversial, and one that some say could be reversed this year. (With the IAU coming to Hawaii, I say now is the time to plan some pro-Pluto protests!)
New Horizons had a rendezvous with Jupiter in 2007, then spent most of the last eight years in hibernation. Having traveled more than 3 billion miles, the spacecraft woke itself in December, and in July, will give Pluto and its moons its long-awaited close up.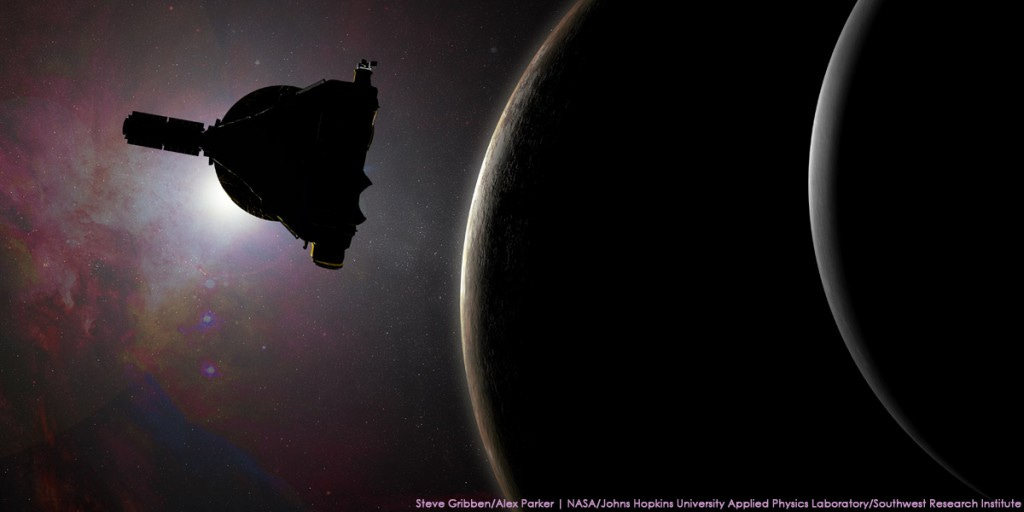 In anticipation of this scientific milestone, Bishop Museum is debuting a brand-new show at its planetarium tomorrow. "Pluto: Exploring New Horizons" will certainly cover the "Pluto as a planet" debate, but it will be placed in a larger context that spans from the days of the first telescopes in the 18th century through Pluto's discovery in 1930 (after astronomers had suspected its existence for a century).
The show, originally developed by the Bays Mountain Planetarium, will end with an overview of the New Horizons mission and its technology.
"Pluto: Exploring New Horizons" will be presented daily, except on Tuesdays (when the whole museum is closed), at 2:30 p.m. Admission to the planetarium is included as part of general museum admission.
For more information, visit the Bishop Museum website, or connect with the museum on Twitter or on Facebook. For updates on the New Horizons mission, visit the NASA webpage or follow @NASANewHorizons on Twitter.
Bonus: Bishop Museum is also offering a special "Festival of Planets" planetarium program on June 30. This separately ticketed event is timed to coincide with the night when the planets of Jupiter and Venus will be closest together in the night sky. The show will also include information on the New Horizons mission, but will end outside on the museum's Great Lawn with live telescope viewings.