Discover more from Hawaii Bulletin
Island innovation in focus. Hawaii-based science, technology, startups and entrepreneurs, featuring local leaders, creators, educators, and more.
Over 5,000 subscribers
Seven Years to a New Look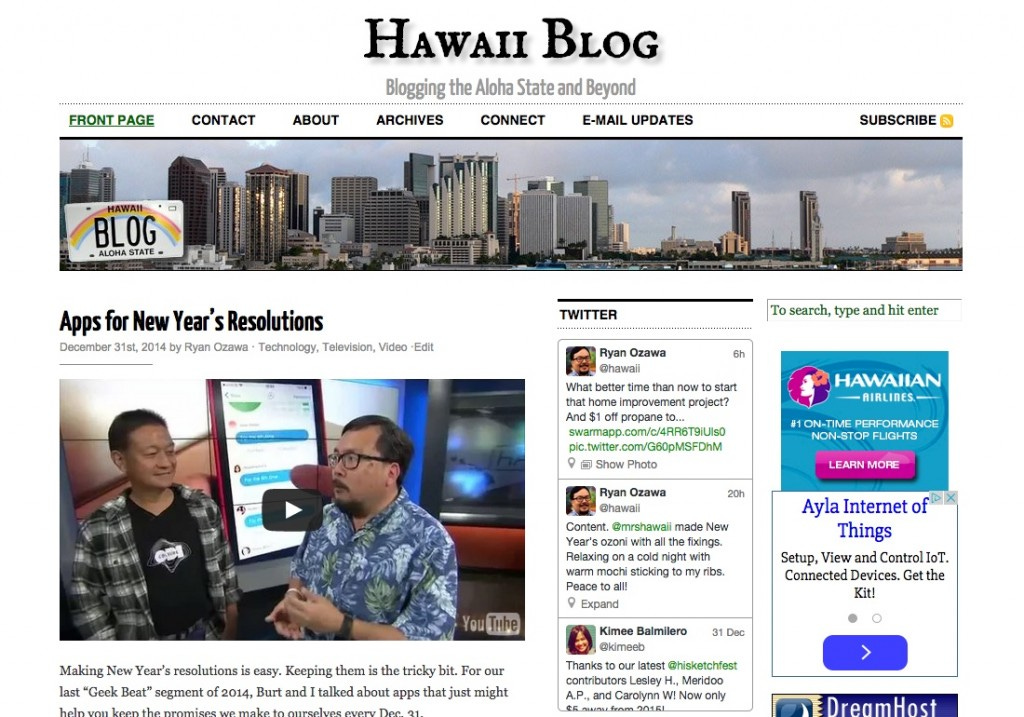 This blog has looked pretty much the same since I moved it to WordPress in 2007, settling on the "Cutline" template for it's "news" feel. A few years later, though, the designer retired the theme and updates stopped, even though WordPress itself continued to evolve at a rapid pace. As with most long-delayed conversions, the last few years have involved increasingly complicated workarounds to keep things working on the front end as the back end changed.
I definitely wanted to redesign this site for a long time. The main challenge I had was the fact that current blog designs favor a "magazine" aesthetic -- more pictures than words, and featuring animated sliders rather than a simple list of posts. It took me six years to even warm up to this newfangled thing called blogging back in July 2000, so of course I still preferred the way blogs used to look.
And, well, I wasn't blogging nearly as often as I wanted to. I was averaging two or three posts a month, and often missed entire months.
But in December, I had a pretty good run. Which meant I spent more time looking at the site than I had in a while. And when the New Year's Eve fireworks kept me up past midnight, I decided to spend some time hunting for a new design.
After trying at least half a dozen looks, I'm pretty impressed with how well the "Hueman" theme (by Alexander Agnarson) works right out of the box. Of course I quickly hacked out the fancy slider and set it to show the full text of the latest post on the home page (which is about as old-school as it gets). On the plus side, though, I finally get to implement some modern web goodies, from a more mobile-responsive layout to better handling of images and other media.
I'm not sure I'm ever going to find the time to go back into the archives and fix everything, and there are certainly more tweaks I want to make. But considering it took seven years to finally try something new, I'm pretty happy with what I've got right now, just in time to kick off 2015.