Discover more from Hawaii Bulletin
Island innovation in focus. Hawaii-based science, technology, startups and entrepreneurs, featuring local leaders, creators, educators, and more.
Over 5,000 subscribers
A Chief Data Officer could further unlock government information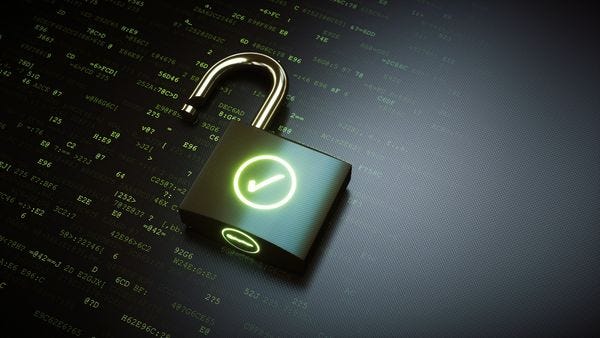 Want to talk tech or just talkstory with the Hawaii community? You can join Hawaii Slack or join Hawaii Discord, or maybe get something started on Telegram! Let's chat!
Although I have never earned a living in journalism, I consider myself a journalist at heart. And while I have no business meddling with servers or code, I consider myself a geek.
Where these two avocations intersect is in the world of open data.
Meandering down memory lane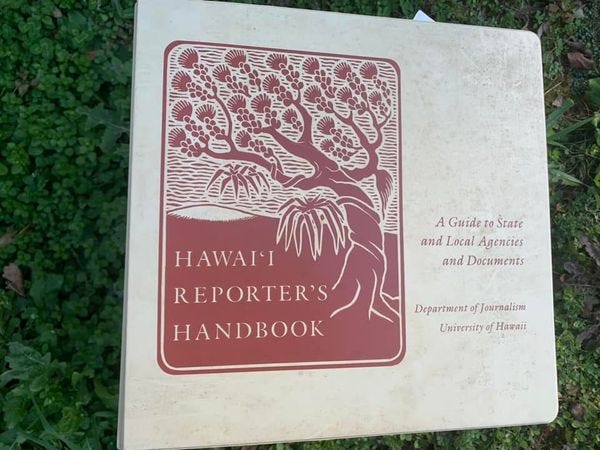 The Hawaii Reporter's Handbook was the bible of the journalism department at UH Manoa.
The term "open data" didn't exist until 1995, and didn't enter the vocabulary of government until 2007. But the fundamental ideal of providing access to government records and information has been around for more than half a century.
Like many UH journalism school graduates, I fell in love with public records thanks to Professor Bev Keever, a truly world-class journalist and educator.
While some students — usually broadcast majors — rolled their eyes at her classic investigative curriculum, I didn't mind following her assignments into the musty back corners of government offices or lugging jars of nickels to pay for smudged copies of deeds or contracts.
It was the unglamorous side of journalism, the hard work of compiling records and building a narrative.
It sounds ridiculous, but back then, knowing how to navigate public records seemed like a magic power. People were constantly surprised at how much information was accessible. (This remains somewhat true today.) And as someone who still hates to talk on the phone, I loved having the ability to write 90 percent of an article based purely on documents.
Today, I'm still a little nostalgic about those microfiche machines and piles of brown, musty paper. But even then, the geek in me knew that there had to be a better way.
I knew, especially after the 1,256th time I requested information at a city or state office, only to watch an employee retype what I wrote on a paper slip into a computer to print it out, then charging me $7 for the task. Why not put that computer on this side of the counter? Or just connect it to the internet?
(Well, this was the early 1990s, so maybe I didn't think that exact thought.)
After serving as the editor in chief of the weekly student paper at UH Hilo, then the daily student paper at UH Manoa, some friends and I started a "rebel" paper on campus. Throughout and beyond my college days, I also ran an online news service. When I became a dad in 1997, I turned to my geek side to pay the bills, but I never stopped looking for interesting stories to tell.
The dawn of open data in Hawaii

In July 2013, the governor signed the state's open data bill into law.
By 2010, "open data" was a global movement. Civil Beat, in particular, was leading the way in Hawaii, and made waves by requesting and then publishing online the salaries of all government employees.
I admired their tenacity and success in obtaining public records. I did not like that they (at the time) only posted PDFs, and required a subscription to search the databases they compiled.
So, I set up a wiki and called it the Hawaii Open Data Project. The idea was simple: I would make the same government data requests that Civil Beat was making, but then publish the results freely. Fellow blogger Doug White, who had himself been collecting public records, added his library to the collection.
The next year, I co-founded of the nonprofit Hawaii Open Data, which more formally advocated the open data movement in the islands.
The principles were clear: open data, public records, and access to government information were important to upholding principles of accountability and transparency. More than that, access to diverse civic datasets allowed for the development of data-driven public policies, the development of innovative community tools, and even the creation of new businesses or projects based on novel uses of the data.
(Hawaii Information Service, where I worked for 15 years, is such a business.)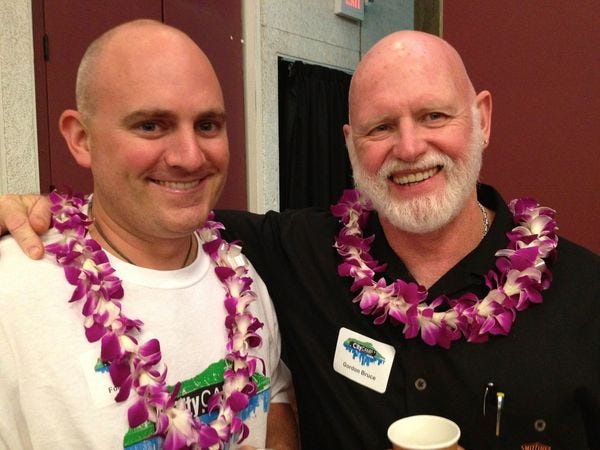 Forest Frizzell and Gordon Bruce at the first CityCamp.
It was a pivotal period, with support emerging both within and outside of local government to make public records more accessible in the name of transparency and opportunity. The city, in particular, had Gordon Bruce and Forest Frizzell leading the charge on the inside. We got a transparency portal. Then an open data portal.
In July 2013, then Gov. Neil Abercrombie signed the state's open data law, HB632, which became Act 263. Honolulu's then mayor Kirk Caldwell signed the city's complementary law in November.
And then there was light!
Okay, fine. As with most things involving government, it hasn't been smooth sailing since then. Different administrations have different priorities, so at times we've seen hackathons and community projects build great things by tapping into a plethora of open government data, while at other times government data portals have dried up or disappeared entirely.
Things were especially dire at the onset of the pandemic, when ostensibly geeky Hawaii Gov. David Ige joined many other public officials nationwide in limiting access to public records.
Ige suspended the state's entire open-records law in March 2020, and only partially relented in May. It's still considered to be among the most extreme limits placed on open records. Unfortunately, a legislative bill to remove the governor's ability to do so has not gone anywhere.
Meanwhile, there is a new bill to restrict access to government records that were deemed public by the Hawaii state Supreme Court in 2018. A case filed and won by Civil Beat.
"It's going to punch a significant hole in the public records law," says Brian Black, director of the Civil Beat Law Center.
Obviously, there's a lot of work left to be done.
Seeking a Chief Data Officer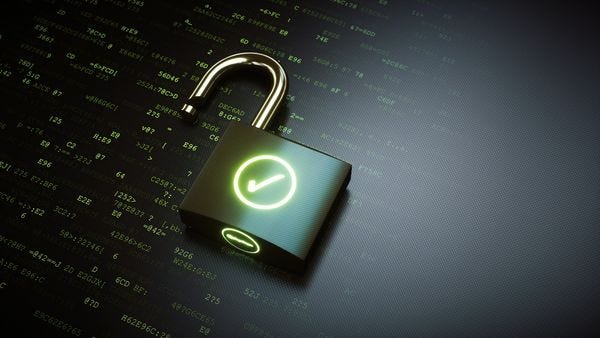 Open data advocates often find themselves at odds with other perfectly reasonable government priorities: operations, security, and privacy.
Hawaii has a Chief Information Officer, but his job is mainly to keep existing systems running, and upgrading "legacy systems that are 40 or 50 years old." The state is not shy about admitting that its biggest technology project is implementing a new HR system, which could take another five years.
Hawaii also has a Chief Information Security Officer, a very good friend of mine. But he's not someone to turn to if you want to get your hands on some government data. The mission of his office is to "protect and preserve the confidentiality, integrity, and availability of electronic information resources."
While it seems like the last thing any organization needs is another chief anything, there should be someone focused on making public information public. What good is an open data law if there are no resources to enforce it?
The role of Chief Data Officer is common in business. Though job descriptions can vary greatly, CIO Magazine summarizes the role as "a leader who creates business value from data."
And CDOs are also increasingly common in government.
In fact, more than half of U.S. states now have a CDO, with Colorado establishing the first such position in 2011. While some of the things CDOs manage were previously handled by the CIO, "states are beginning to realize that data is more than just a thing they collect to do their business and administer programs," explains Tyler Kleykamp, head of the State Chief Data Officers Network. "It has value beyond the purpose for which it was initially collected."
Kleykamp's network is dedicated to "identifying proven models where states are effectively leveraging data for public good."
"Data has the power to transform how states deliver services and formulate public policy," explains the website. "Creating an executive leader can help states bust silos and unlock the potential of their data."
A bill for an act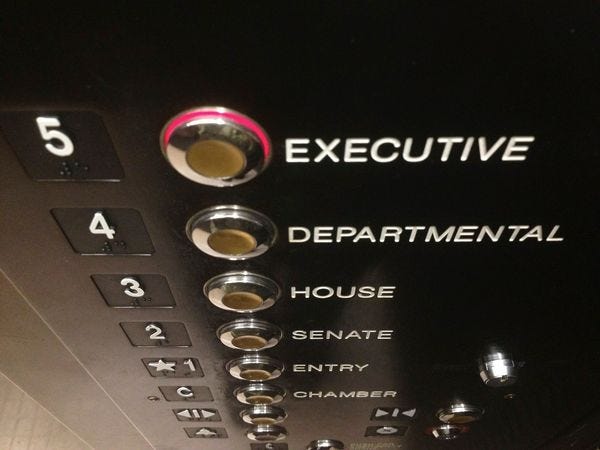 Hawaii is poised to join their ranks under HB1885, which would create a chief data officer and a data task force to facilitate data sharing across state agencies and with the public.
"The legislature finds that it is in the State's interest to increase access to data maintained by and available from state agencies as such data can inform public policy, stimulate innovation within and outside government, encourage public engagement, and enhance transparency," the proposed bill begins. "This data can also spur economic development and produce new and innovative resources and services that benefit state employees, individual citizens, and businesses."
This is the second run at creating the CDO position, after the pandemic threw the previous legislative session into disarray.
"Open and transparent government data cannot be an afterthought or it will never happen," Black wrote in testimony supporting this year's bill. "A chief data officer and data task force would be well-situated to ensure that Hawaii has the appropriate infrastructure and policies to carry the State into a new era of more efficient, open, and data-driven government."
"It's time to commit resources to develop a long-term vision, goals and objectives to enable all branches and departments of our State government to work in a coordinated fashion and finally establish an open data strategy," wrote Francis Chan, CEO of the Hawaii Health Information Exchange. "This includes facilitating vital sharing of data between State agencies and the public where possible, so that data shared can contribute to the effective and efficient planning and delivery of business services."
And the state Office of Information Practices, an agency tasked with most of the hard work in ensuring state agencies comply with public records laws, also testified in support of the bill, which "would help increase the availability of data held by state agencies both to the public at large and to other agencies."
I submitted testimony in support as well.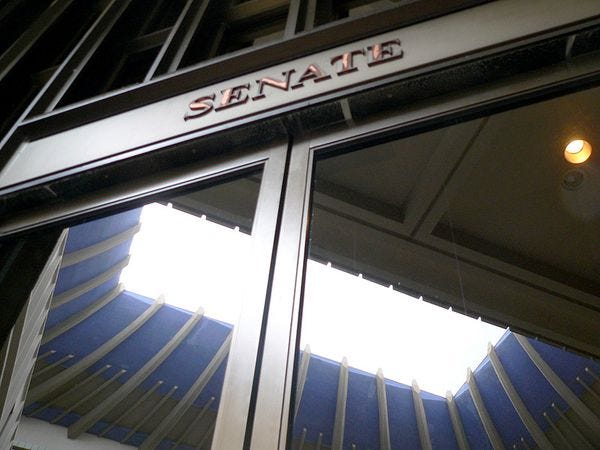 HB1885 cleared its third committee hearing on Friday, a major milestone for any bill. Provided it passes a largely procedural full floor vote in the House on March 10, it will cross over into the Senate for another series of hearings.
You can track the bill on the Hawaii State Capitol website, and after setting up an account, you can sign up to receive hearing notifications and submit testimony when the time comes.
Additional Reading:
Header photo by matejmo/Getty Images.